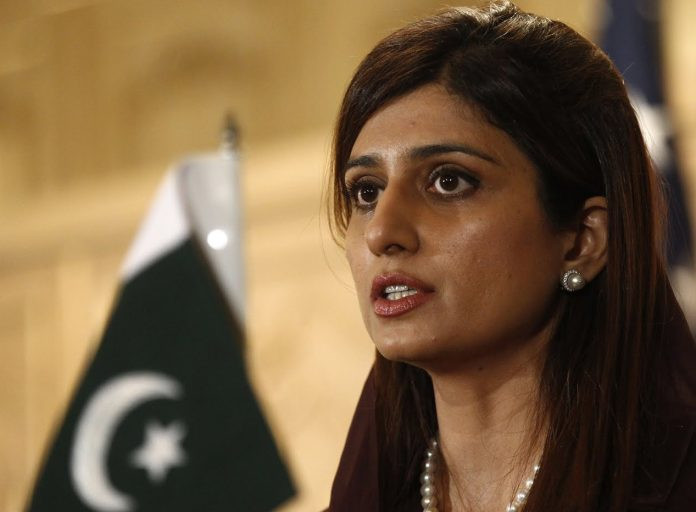 ---
GENEVA:
Minister of State for Foreign Affairs Hina Rabbani Khar on Monday said that Pakistan's human rights progress was on an upward trajectory and that the country would continue to be a leading voice of the vulnerable and the oppressed.
"As an ardent supporter of multilateralism, Pakistan has consistently advocated dialogue, consensus, cooperation and mutual respect as preferred vehicles to advance the global human rights agenda," she stated here at the 4th Universal Periodic Review (UPR) of Pakistan.
"We continue to aspire for a progressive and pluralistic society, which puts a high premium on respect for the human rights of everyone," she maintained.
The state minister said that Pakistan's 4th national UPR report was prepared through an inclusive and consultative process involving all national stakeholders. Critically, this report was an outcome of their extensive efforts during the last five years to implement the recommendations emanating from the country's 2017 UPR, she added.
To implement these recommendations, Khar said that the federal government closely consulted with all provincial stakeholders, civil society, and academia.
"We also benefitted from international best practices in certain areas. I thank all those who contributed to this national endeavor," she added.
The minister of state further said that in line with the country's constitutional framework, Pakistan's democratic governance structures have grown from strength to strength.
Minister of State for Foreign Affairs Hina Rabbani Khar said Pakistan has remained steadfast in promoting respect for human rights at home and abroad.
"We have always endeavored to build bridges across diverse perspectives and varied interests. As a member of the Human Rights Council and the OIC coordinator for human rights in Geneva, we have played a vital role in forging political consensus on several human rights issues and situations of common concern. We will continue to do so in advancing shared human rights causes," she added.
The minister of state said each country had unique challenges and environment that it must deal with while pursuing the cause of human rights. Therefore, the human rights record of any state must be considered by understanding the broader social, economic and regional context, not in isolation, she added.
COMMENTS
Comments are moderated and generally will be posted if they are on-topic and not abusive.
For more information, please see our Comments FAQ