 ---
Famous vloggers Sham Idrees and Froggy are apparently taking some time apart, the former announced on social media. The YouTuber took to Instagram and shared, "I would like to announce that me and Froggy are taking some time away from each other in our relationship."
He added, "Please don't involve me in issues concerning Froggy, Rabail or any of the other family members. I appreciate some privacy during this difficult time."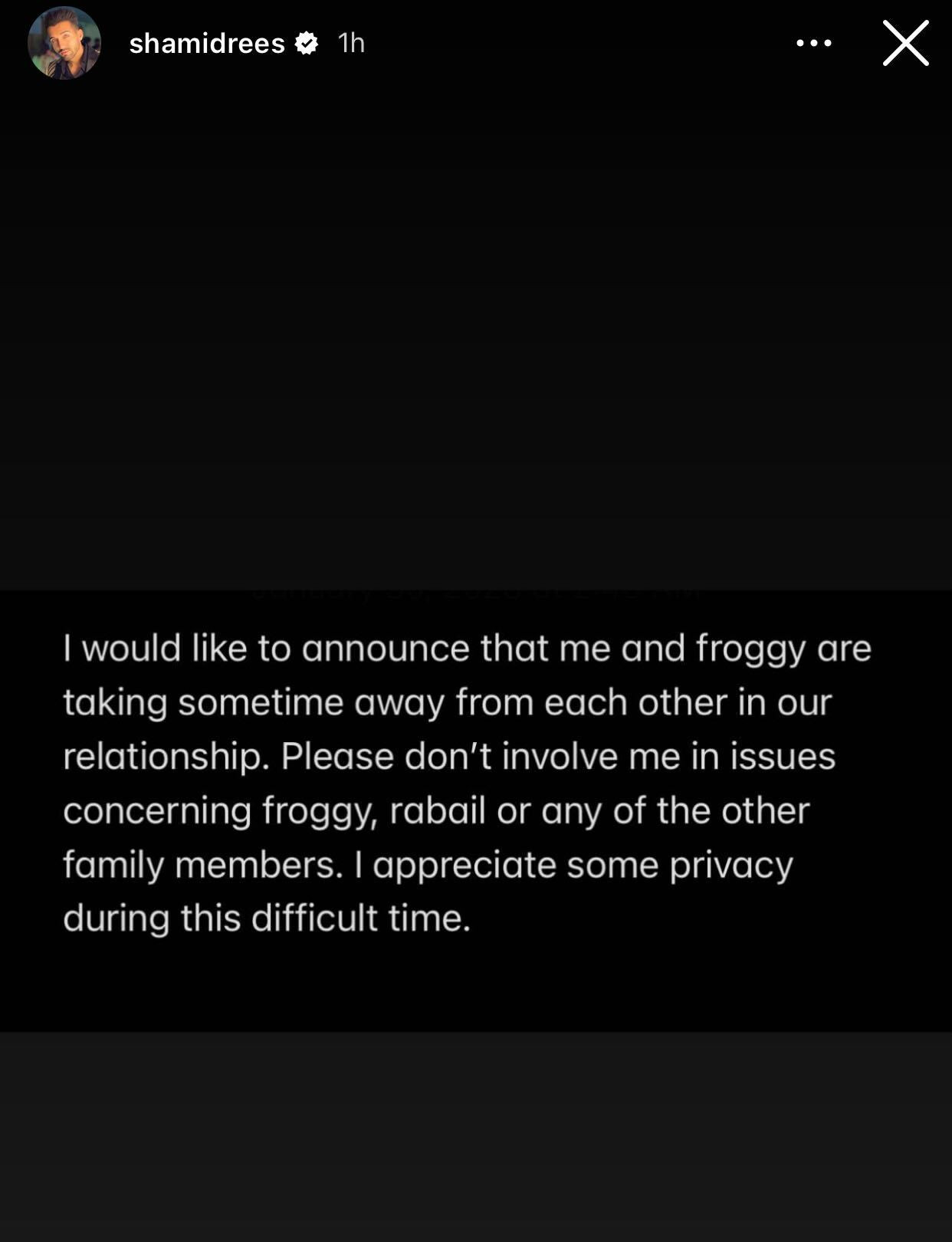 In March 2020, the couple welcomed a healthy baby daughter, Sierra Idrees a few days ago. Idrees broke the story on his Instagram, posting a photo of his daughter holding his finger. "Alhamdulillah, we are blessed to announce the arrival of our baby girl. Please keep her in your prayers! Say Mashaa'Allah," the post read. The YouTuber also posted a vlog on the birth of his daughter.
Idrees and Sehar (Froggy) got married in November 2018.
Have something to add to the story? Share it in the comments below.
COMMENTS
Comments are moderated and generally will be posted if they are on-topic and not abusive.
For more information, please see our Comments FAQ