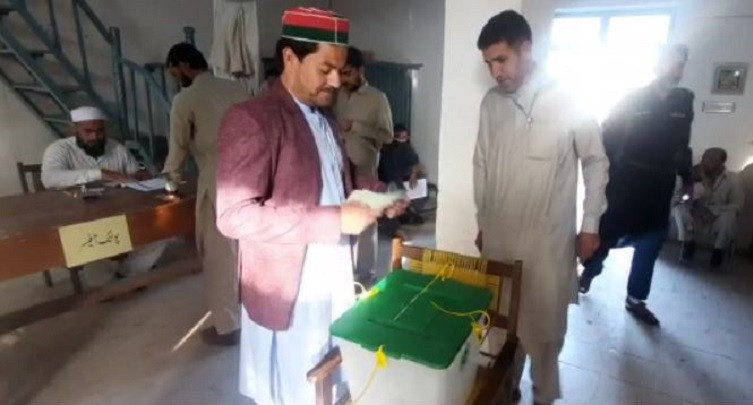 ---
RAWALPINDI:
The proposed polling scheme for the elections for 26 Punjab assembly seats of the Rawalpindi division has been prepared and formally submitted.
As many as 2,834 polling stations have been proposed for 15 provincial seats of Rawalpindi district, 1,312 for four seats of Attock district, 1,018 for four seats of Chakwal district and 764 polling stations for three seats of Jhelum district.
According to the new proposed polling scheme plan, these polling stations include 6,827 polling booths and they will have 2,834 presiding officers, 13,654 assistant presiding officers and 6,827 polling officers.
For Attock districts, there will be a total of 4,706 polling booths including 2,421 male and 2,285 female polling booths. There will be 1,312 presiding officers, 9,412 assistant presiding officers and 4,706 polling officers for the polling.
Meanwhile, there will be a total of 2,808 polling booths in the Chakwal district while there will be 1,018 presiding officers, 5,616 assistant presiding officers and 2,808 polling officers.
Further, for three provincial seats of Jhelum, there will be a total of 2,143 polling booths. As many as 764 presiding officers, 4,286 assistant presiding officers and 2,143 polling officers have been proposed for them.
The new polling scheme has been submitted to the competent authority and under the fresh delimitation, the possibility of minor and occasional changes in them has also been mentioned.
The polling stations can only be set up in government schools, colleges and public buildings while no polling station will be set up in private schools and buildings.
The list of government schools, colleges, dispensaries and buildings for these polling stations has also been enclosed with the proposed scheme. After the announcement of the election schedule, this polling scheme will be finalised.
Published in The Express Tribune, January 29th, 2023.
COMMENTS
Comments are moderated and generally will be posted if they are on-topic and not abusive.
For more information, please see our Comments FAQ