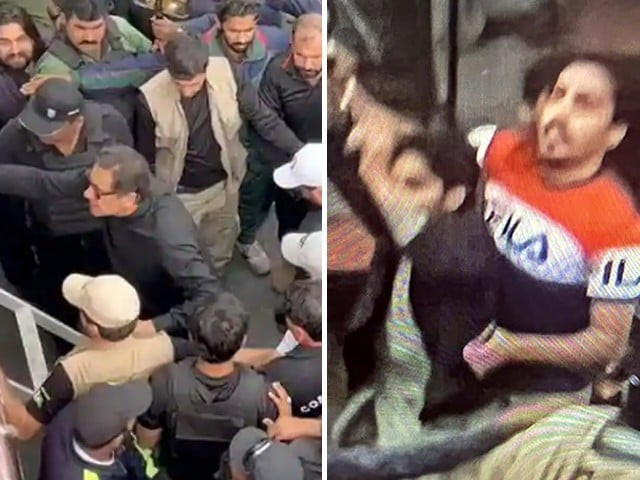 ---
The Pakistan Tehreek-e-Insaf (PTI) moved the Lahore High Court on Thursday, challenging the federal government's formation of a second joint investigation team (JIT) to investigate the assassination attempt on former prime minister Imran Khan.
The federal government had constituted the JIT earlier this week comprising representatives from the Military Intelligence, Inter-Services Intelligence, and Intelligence Bureau to investigate the attack on the PTI chief in Wazirabad last year.
The move had come shortly after the Punjab Home Department replaced four members of the original JIT probing the November 3 gun attack.
PTI leader Dr Yasmin Rashid filed the petition in the high court today on her party's behalf in which the Centre, Punjab government, and others have been made parties, Express News reported
In the petition, it was argued that the JIT formed by the federal government to investigate the incident was illegal, adding that the provincial government had already formed a JIT.
Read more: Wazirabad shooting pistol recovered
Yasmin Rashid pleaded that the Centre cannot form a JIT when another has already been constituted by the Punjab government, asking the LHC to declare the JIT formed by the federal government invalid.
The petition also urged the court to stop the federal government's JIT from carrying out investigation until the final decision on the case is not announced.
PTI Chairman Imran Khan sustained multiple injuries in the gun attack in Wazirabad on November 3 while leading his 'Haqeeqi Azadi' march towards Islamabad. One person died in the shooting, while several members of the PTI chairman's close circle, including Faisal Javaid, Imran Ismail, Ahmad Chattha and Imran Yousaf were also injured.
COMMENTS
Comments are moderated and generally will be posted if they are on-topic and not abusive.
For more information, please see our Comments FAQ