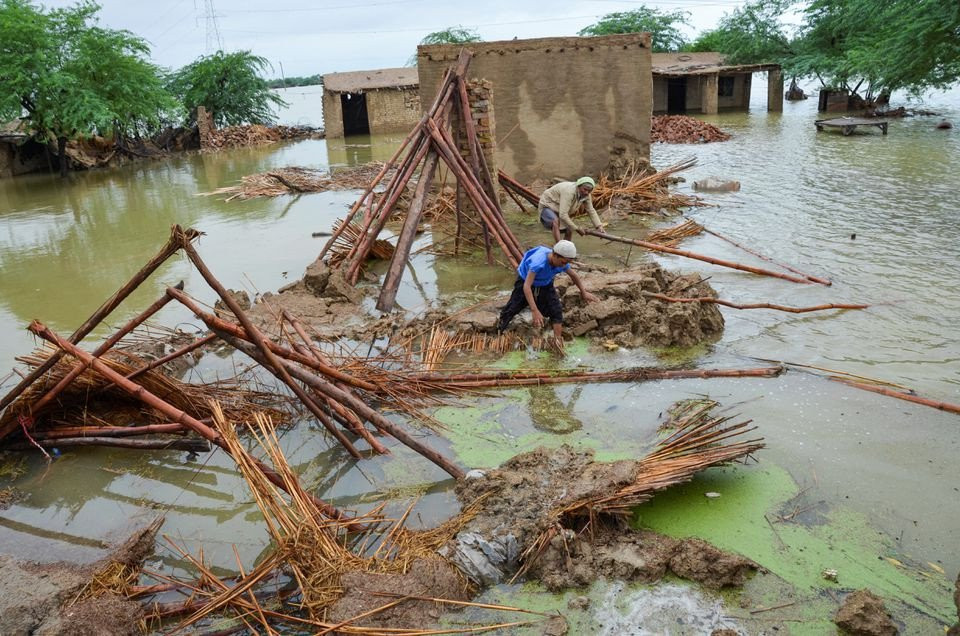 ---
Natural disasters, many driven by climate change, caused global economic losses of $313 billion in 2022, insurance broker Aon estimated on Wednesday, of which less than half was insured.
Losses from natural catastrophes covered by the insurance sector amounted to $132 billion, 57% above the 21st-century average, it added, leaving a global 'protection gap' of 58%.
Yet, while the number of catastrophic events such as floods and hurricanes rose - at least 421 individual events compared to an average of 396 since 2000 - Aon said the protection gap was one of the lowest on record.
"It was relatively low due to the fact that many of the costliest disasters occurred in countries with mature insurance markets such as US or Europe, whereas losses in less-covered regions such as Asia were well below average," Michal Lörinc, head of catastrophe insight at Aon, told Reuters.
Read more: Worst floods since independence caused over $32 billion losses, WB initial estimates
According to the report, 75% of the global insured losses occurred in the United States with Hurricane Ian, which hit Florida in September 2022, causing insured damages in a range between $50 and $55 billion from total economic losses of $95 billion.
Hurricane Ian is the second most expensive natural disaster the insurance sector has ever faced.
Aon estimated about 31,300 people died due to natural catastrophe events in 2022, of which about two thirds were linked to severe heatwaves in Europe between June and July.
In Australia, insured losses linked to floods hit a record high of $4 billion as a weather pattern associated with wet weather called La Niña extended its impacts into 2022 causing severe rainfall and flooding across the country.
Similarly, in Pakistan the monsoon season caused 175% above-average precipitation from July to September, said Aon citing the local Meteorological Department.
COMMENTS
Comments are moderated and generally will be posted if they are on-topic and not abusive.
For more information, please see our Comments FAQ