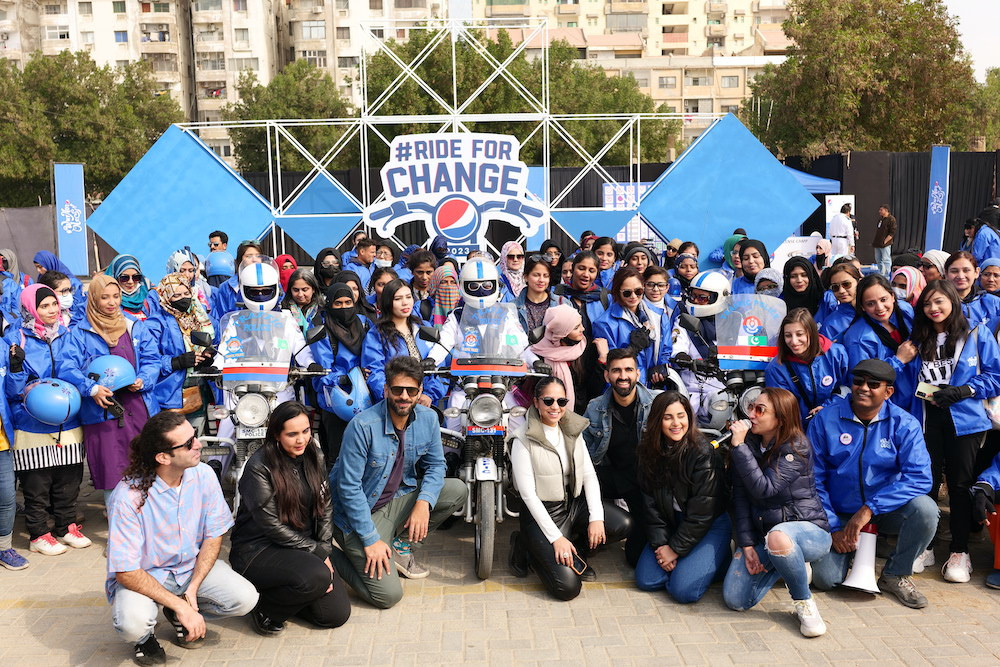 ---

Food and beverage giant Pepsi Pakistan has gained not only a loyal customer base, but also established itself as an influential brand that sparks meaningful and thought-provoking dialogue among the youth.
It was in this spirit that Pepsi Pakistan recently organised an all-female biker rally on January 22nd as part of its 'Ride for Change' initiative.
Aiming to normalise female bike riders in Pakistan, Pepsi hosted this rally to gather advocates for the #RideForChange initiative and ignite critical conversations surrounding gender roles and the growing need to smash them.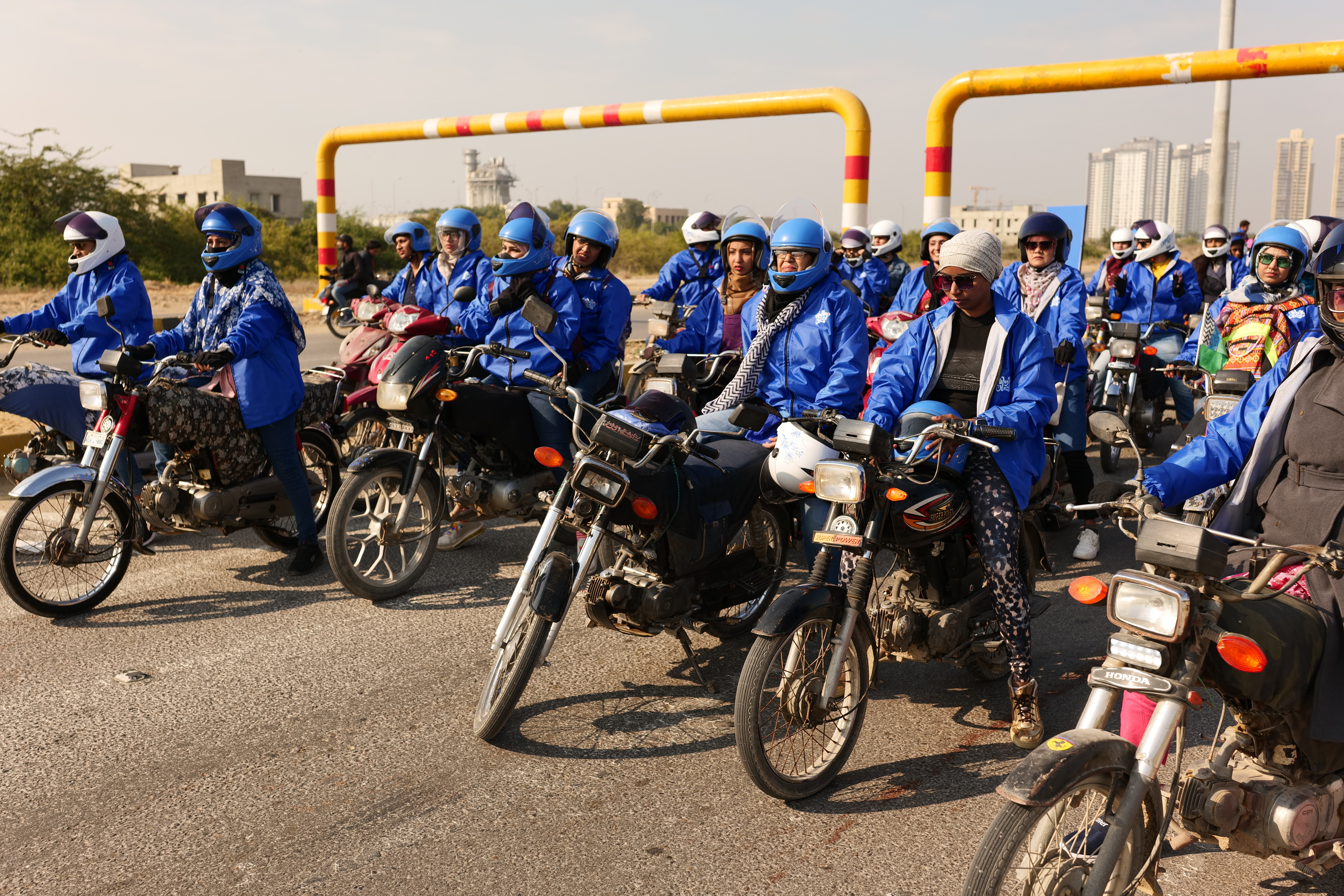 #RideForChange was also supported by the all-female bike rider and training group Pink Riders.

One of the biker girls from Pink Riders shared her viewpoint:
"Girls should learn to ride bikes as it builds confidence in them, moreover it gives us mobility advantage to go anywhere at any time. You don't have to depend on buses, rickshaws, careem for conveyance!"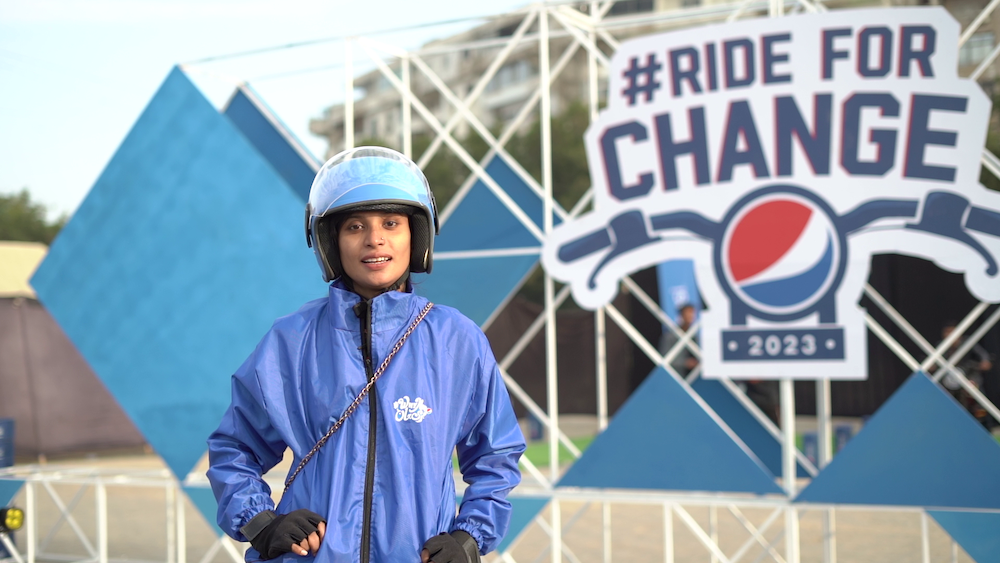 Celebrities like Urwa Hocane, Sohai Ali Abro, and Ushna Shah were also in attendance.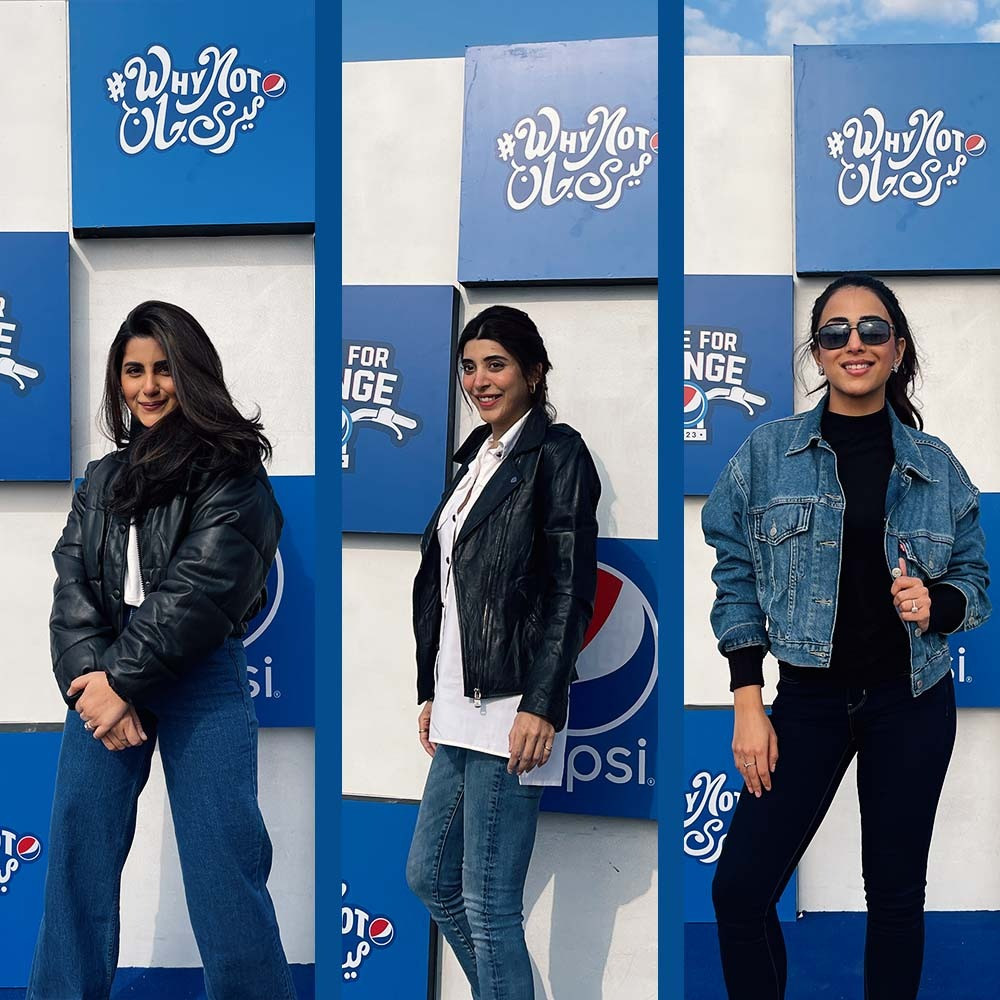 The beautiful Urwa Hocane expressed her thoughts on this momentous occasion.
"Women should be able to commute on bikes without judgement and eye rolls!"


Zenith Irfan, the Motorcycle Girl, led the rally of more than 400 fearless bikers.
"To see so many women together #RideforChange was an emotional sight. I'm so proud of them and mostly so thankful to Pepsi Pakistan (@pepsicopakistan) for honouring my journey today. Why can't women ride motorcycles? Why can't women be in motorsports? Why not Meri Jaan?"
A highlight of the rally was the training of female bikers by the Sindh Police. As well as providing basic fundamental training, they also provided road safety information.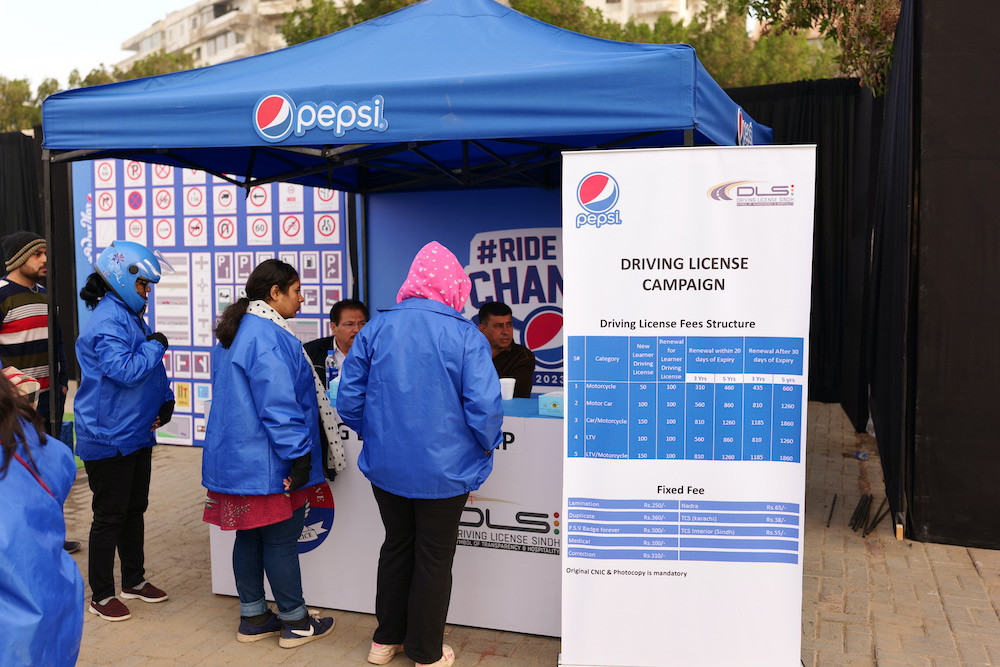 Successful participants were awarded learners' permits at the end of the session, enabling aspiring female bikers to realise their dreams.
Fearless female traffic wardens led the way, making sure their fellow female riders were safe.

The Pakistani superstar Adnan Malik also participated in #RideForChange to support Pepsi's applaudable campaign.
Pepsi Pakistan surely deserves praise for its campaign to dispel the stigma surrounding female bicyclists. As well as bolstering support for the initiative, this rally has also taken the lead in igniting a dialogue about gender roles and the need to evolve our understanding of them.
COMMENTS
Comments are moderated and generally will be posted if they are on-topic and not abusive.
For more information, please see our Comments FAQ