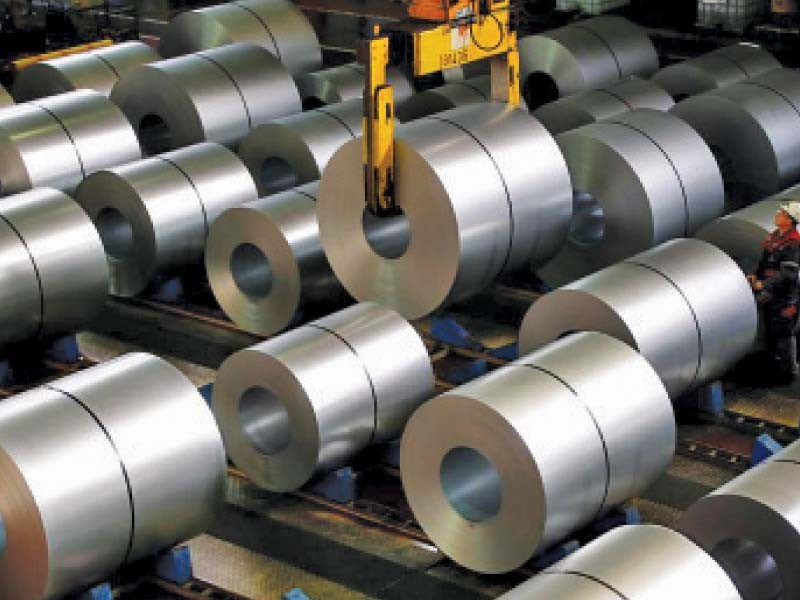 ---
KARACHI:
A sense of anxiety prevails as Pakistan's steel sector hit a decade low with the import of scrap steel plummeting, exhibiting the low level of activity in the construction sector – an employer to a massive number of unskilled workers.
The Pakistan Association of Large Steel Producers (PALSP) leadership convened an emergency meeting of the association on Monday to deal with the prevailing crisis. The meeting was joined by leading players from the long steel industry including, Nomee Steels, Naveena Steels, Mughal Steels, Amreli Steels, Agha Steel Industries, FF Steels, Faizan Steels, Karachi Steels, Ittehad Steels, Fazal Steels, Kamran Steels, Pak Iron, and Pak Steel.
From early January, steel rebar manufacturers have hiked rebar prices by about Rs33,000 per ton despite global fall in scrap prices as they feared shortage of raw materials due to restrictions on opening of LCs, steel sector analyst JS Global Waqas Ghani Kukaswadia stated, adding that some steel companies have also suffered losses as they had to pay demurrage costs on containers carrying steel scrap.
"During the meeting, the steel industry leadership expressed profound concerns about the ongoing industrial as well as economic situation as they were worried about rupee depreciation, depleting foreign reserves and curbs on LCs and significant rise in the cost of production," said Wajid Bukhari, Secretary General of PALSP.
The local dispatch of cement is down by only 9%, standing at 3.67 million metric tonnes (MT) for the month of December year-on-year (YoY), whereas steel scrap import is down by a record 55% YoY to 191,000 MT for the month, according to PALSP.
"This is the sharpest YoY drop in the last 10 years, suggesting massive industrial shutdowns," said Bukhari.
This means the country is likely to witness severe steel shortage in the coming months of February and March. If the State Bank of Pakistan (SBP)'s administrative restrictions last longer than four business days, then the price of steel rebar will cross Rs280,000 per tonne.
The import of scrap for the month of December 2022 was only $100 million, which is hardly 2% of Pakistan's total import bill. If, however, imports are not allowed, it will result in the devastating closure of construction industries and all its allied industries including cement, cables and tiles, leaving at least 7.5million people jobless, Bukhari observed.
Speaking to The Express Tribune, steel sector analyst at NBP Funds Muqeet Naeem said, "Within the span of a month and a half, the price of rebar steel has already gone up by around Rs50,000 per tonne."
Leading steel sector players have once again urged the government to support the steel sector and pull it out of this crisis created by the LCs issue. "They were particularly concerned about curbs on opening of LCs as they believe that the steel sector is the back bone of the economy and one of the leading exporting sectors of country's economy," Bukhari pointed out.
COMMENTS
Comments are moderated and generally will be posted if they are on-topic and not abusive.
For more information, please see our Comments FAQ