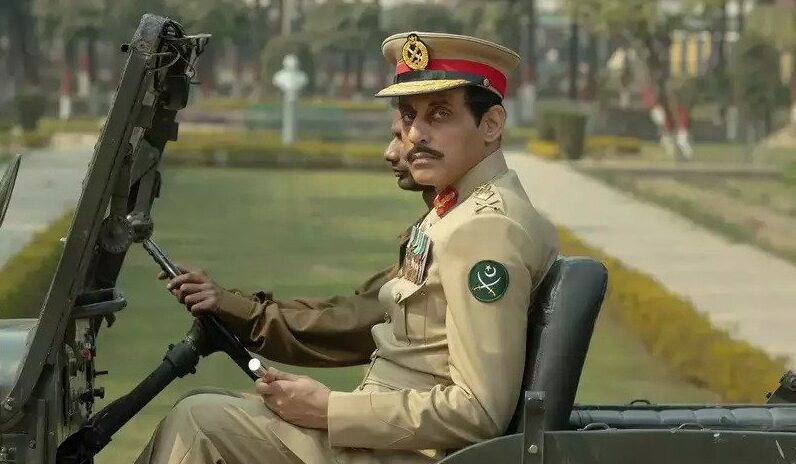 ---
Indian actor Ashwath Bhatt, who has played a Pakistani military officer in several Bollywood movies, recently essayed the role of General Ziaul Haq in the controversial Sidharth Malhotra starrer Mission Majnu.
In conversation with ETimes, the actor opened up about his apprehensions about picking the role, being typecast for playing Muslim characters, and the backlash he receives for all that.

"When the casting company called me for the role, I denied saying, 'No, I don't want to do it', because I'm trying to avoid doing the same kind of roles. It was a very tight call. But later, when I gave it a thought, I realised that I have never played a real-life character on screen. That became interesting and kind of challenging and so, I said yes," he said.
About nailing the look of the dictator, Bhatt said, "I should compliment the makeup team. After many trials and tweaks, we finally got different looks that matches the particular period in the film. Before every take, I used to listen to Ziaul Haq's speeches and repeat the lines to get his accent and tone right."
Bhatt, however, feels that after Raazi, Haider and Kesari, the industry has typecast him for roles of Muslim politicians and he doesn't appreciate that. While he said that he does not pay heed to trolls, the actor admitted that there's hatred for characters set in Pakistan.
"I speak without fear. Many times people don't like to speak in press or public because somebody might get offended and will not get work but I speak my mind. A lot of people tell me that you play all Muslim parts, but I don't have control over everything. It's interesting, though, how nobody tells me that you're playing all Hindu characters," he said. "My role in Haider, Kesari or Raazi are from different eras, different nationalities and different backgrounds. But when they see you as playing a Muslim, then they have an opinion that he only plays Muslim characters. I am sure these people have never seen me playing different characters in Cartel, or as an Aghori."
About what kind of roles interest him, Bhatt has a lot on his to-do list. "I would be happy if somebody had given me a comedy, some dark and different shades or different genres to play. I'm kind of manifesting it still," he exclaimed.
Bhatt also shed light on how he believes Bollywood has taken a step back in storytelling and there's a lot of room for improvement in the films that come out. "Every production house, every artist has to bring professionalism. First of all, I would expect contracts to be honoured. Second thing, I would want people to give respect, ample time, and money to develop scripts. Good stories are getting destroyed because the head of the production or creative heads have whimsical ideas. Somebody has lived with a story and a script for five years and you suddenly come five minutes an hour before and demand more screentime for an actor's ego boost and suddenly the script gets compromised."
The actor emphasised that a script needs to be prioritised above any actor, director, fame or egos. "Nobody is above the script. Some superstars understand this and some who are not understanding now, they are in the process or realising it. This is why films are not working because people are not honest with the script. Look at films like Raazi, Badhaai Ho, Drishyam 2. These have solid storylines where characters have been given due importance," he concluded.
COMMENTS
Comments are moderated and generally will be posted if they are on-topic and not abusive.
For more information, please see our Comments FAQ