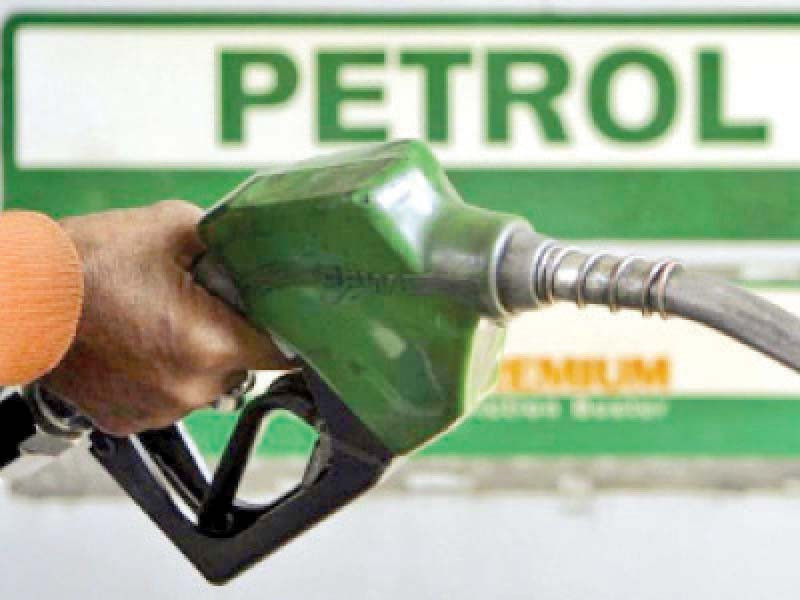 ---
KARACHI:
Pakistan's financial situation remains precarious, but the decrease in demand for petroleum products has reduced import needs, providing some relief for the financially constrained government.
However, the oil industry has warned of a potential fuel shortage. The government should take this warning seriously as the increased activity in the agriculture sector is expected to drive up fuel demand in the coming months. Fuel shortage at such a time could severely impact the economy.
The decline in economic activity, coupled with elevated fuel prices and diminishing automobile sales, has led to a reduction in the consumption of petrol and diesel.
A recent report of a leading brokerage house revealed a 15% and 23% year-on-year decrease in petrol and diesel sales, respectively, in Jul-Dec 2022.
In line with this trend, data of the Pakistan Bureau of Statistics indicates a corresponding decrease in fuel imports. Imports of crude oil and petroleum products such as gasoline and diesel dropped by 37% and 13%, respectively, in terms of volume in the first half of current fiscal year, compared to the same period of last year.
That has played a role in reducing the import bill and bringing the current account deficit down to $400 million in December from almost $1.9 billion a year earlier.
That being said, the big slide in imports came at a cost. This was the result of strict restrictions imposed by the State Bank of Pakistan (SBP) on the opening of Letters of Credit (LCs), which impacted various industries, ranging from automobile assemblers to foam manufacturers.
Despite being classified as an essential item, the petroleum sector has also reportedly faced difficulties in opening and settling LCs, as confirmed by an industry body.
In spite of these challenges, Pakistan has not yet faced a fuel shortage. The decrease in fuel demand has likely helped the oil industry and government prevent such an occurrence.
Ogra has also stated that the country has sufficient stocks of fuels, enough to meet 17 days of petrol and 32 days of diesel demand. However, the situation could change shortly as diesel requirement may increase significantly within a couple of months.
The demand for diesel typically spikes in April, as the harvesting season commences. This is evident from the 33% month-on-month increase in diesel sales volume in April 2022, which illustrates the significant rise in consumption that can happen in this period.
The increased use of heavy machinery, equipment, transportation vehicles such as tractors, irrigation tube wells and threshers by farmers is the main reason for this jump in demand, as they use diesel to power these machines.
This implies that diesel demand will increase within a few months. If the oil industry continues to encounter difficulties in opening LCs, this could lead to a fuel crisis. The shortage of diesel during April could negatively impact the performance of the agriculture sector – the backbone of the economy.
This critical segment of the economy came under severe stress last year due to the catastrophic floods that decimated key crops such as sugarcane, wheat and vegetables, and destroyed the livelihoods of hundreds of thousands of farmers.
Additionally, farmers across the country have been protesting against high diesel and electricity prices as well as shortage of fertilisers. Any disruption in diesel supplies could exacerbate these issues and further hinder the sector's performance.
The government should take action to ensure sufficient quantities of diesel are available in the market, particularly during the March-May period.
A breakdown in the fuel supply chain could take weeks to fix, so the government must take proactive measures to avoid such disruptions. This could include, for example, removing obstacles that the petroleum companies are facing with regard to LCs for diesel import.
The central bank needs to work in close coordination with the oil industry and the Petroleum Division.
Furthermore, the government should prioritise incentivising the domestic diesel production. As previously discussed in my columns, Pakistan has five oil refineries that can produce nearly 20 million tons per annum or roughly 450,000 barrels per day of refined petroleum products such as petrol and diesel.
These plants can meet all of the country's diesel requirements. However, due to a plethora of issues, including weak demand for furnace oil, only 60-70% of the capacity is utilised annually.
If all of the oil refineries run at maximum capacity, there may not be a need to import diesel. Instead, these plants will import crude oil, which is substantially cheaper than diesel, to produce the fuel.
This will not only shore up the domestic diesel stocks but also result in meaningful forex savings.
The government must collaborate with the oil refining industry to ensure that plants operate at maximum capacity by implementing favourable policies, providing appropriate incentives or making arrangements that ensure reasonable offtake of furnace oil.
The threat of fuel shortage is a serious matter that requires immediate attention. By taking a comprehensive approach, the government can ensure that the economy and citizens are not impacted by such a crisis.
The writer is a corporate consultant who writes on subjects of business and economy
Published in The Express Tribune, January 23rd, 2023.
Like Business on Facebook, follow @TribuneBiz on Twitter to stay informed and join in the conversation.
COMMENTS
Comments are moderated and generally will be posted if they are on-topic and not abusive.
For more information, please see our Comments FAQ