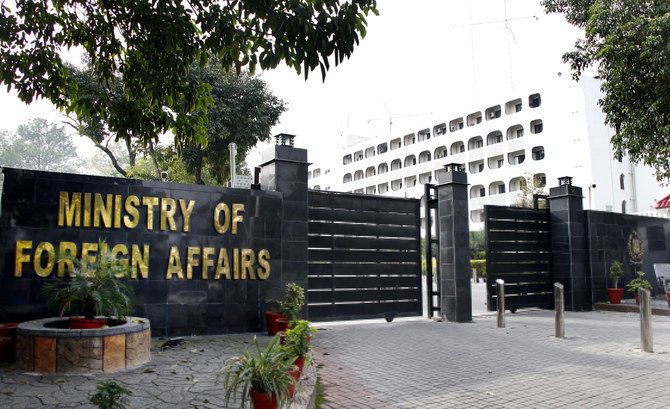 ---
Pakistan has strongly condemned the abhorrent act of desecration of the Holy Quran in Sweden, saying the "senseless and provocative Islamophobic act hurts the religious sensitivities of over 1.5 billion Muslims around the world".
"Such actions are not covered under any legitimate expression of the right to freedom of expression or opinion, which carries responsibilities under international human rights law, such as the obligation not to carry out hate speech and incite people to violence," the Foreign Office said in a statement on Saturday.
"Islam is a religion of peace and Muslims, including in Pakistan, believe in respecting all religions. These principles must be supported by all," the FO statement added.
Islamabad urged the international community to show a common resolve against Islamophobia, xenophobia, intolerance and incitement to violence on the basis of religion or belief, and work together for promoting inter-faith harmony and peaceful coexistence.
Also read: Pakistan assails Islamophobic incidents in Sweden, Netherlands
"Pakistan's concerns are being conveyed to the authorities in Sweden. We urge them to be mindful of the sentiments of the people of Pakistan and the Muslims worldwide and take steps to prevent Islamophobic acts," the communiqué stated.
According to Reuters, an anti-immigrant politician from the far-right fringe burned a copy of the holy book near the Turkish Embassy in Stockholm.
"We condemn in the strongest possible terms the vile attack on our holy book ... permitting this anti-Islam act, which targets Muslims and insults our sacred values, under the guise of freedom of expression is completely unacceptable," the Turkish Foreign Ministry said.
COMMENTS
Comments are moderated and generally will be posted if they are on-topic and not abusive.
For more information, please see our Comments FAQ