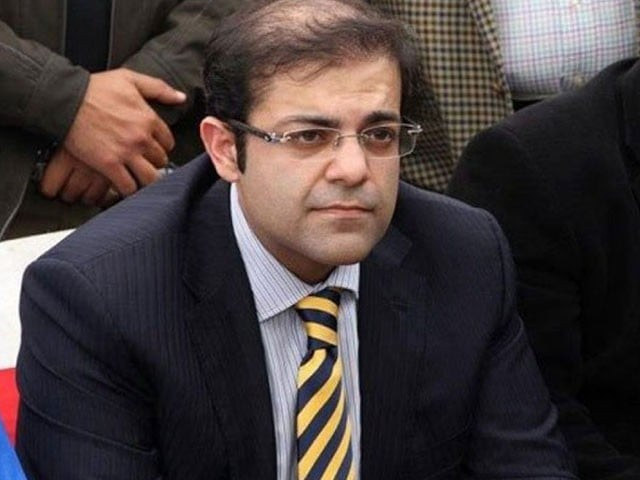 ---
LAHORE:
The Federal Investigation Agency (FIA) on Saturday gave a clean chit to Prime Minister Shehbaz Sharif's son, Suleman Shehbaz, stating that the agency found 'no evidence of his involvement in the money laundering case'.
The FIA submitted a case challan before a special central court judge and stated that no kickback was established against Suleman and the other accused in the alleged Rs16 billion money laundering case.
Subsequently, the accused petitioners withdrew their bail petitions.
However, the court is set to hold trial proceedings on February 4.
Suleman had been declared a proclaimed offender in this case. Following this, he filed a bail plea on December 23, 2022, and then joined the investigation.
Earlier, the court acquitted PM Shehbaz Sharif and his son Hamza Shehbaz Sharif in the money laundering case. It also granted pre-arrest bail to the accused Suleman.
Petition
Suleman Shehbaz, in his petition, implored that he and his family had been made the subject of political victimisation through forged cases.
The petition maintained that Suleman was innocent and had decided to return to Pakistan to surrender to the law to vindicate his innocence. He approached the Islamabad High Court (IHC) to seek protective/transitory bail which was granted to him on December 13, 2022.
He contended that notwithstanding the ruthless use of state apparatus at its disposal under the cover of investigation on the allegations, for over a period of more than one year, the respondent investigating agency could not collect an 'iota of evidence' to suggest any nexus of the petitioner's father and brother with the opening or operation of the alleged Benami accounts.
Read Court extends Suleman Shehbaz's pre-arrest bail
It furthered that no substantial evidence could be collected and brought on record on the allegations of money laundering or involvement of proceeds of any crime in the investigation report prepared by the Investigation Team.
The investigation was constituted during the previous government and "acted under the direct supervision, influence and pressure of the then advisor for interior and accountability Shahzad Akbar".
The petition maintained that the prosecution's case could not stand the test of judicial scrutiny even at the tentative stage of bail and that the petitioner's father, brother and other co-accused were given bail before arrest on merits. It further stated that Shehbaz and Hamza were acquitted on October 12, 2022.
COMMENTS
Comments are moderated and generally will be posted if they are on-topic and not abusive.
For more information, please see our Comments FAQ