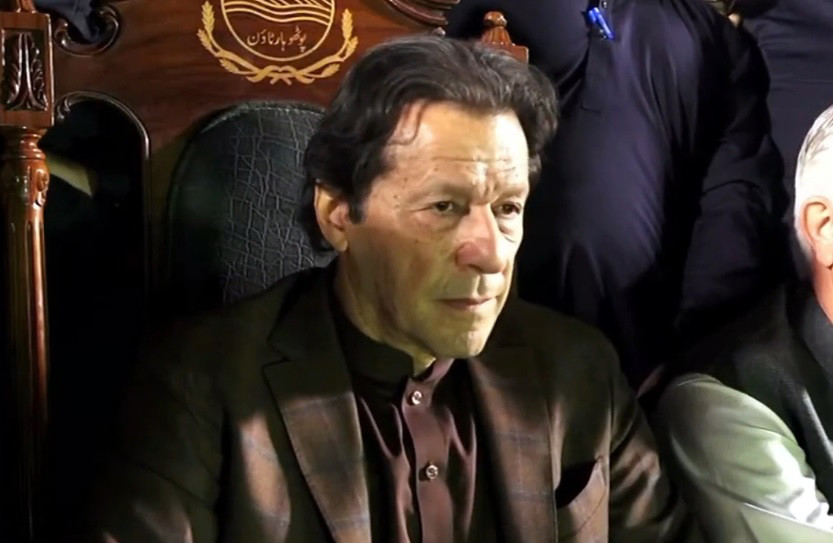 ---
ISLAMABAD:
National Assembly Speaker Raja Pervaiz Ashraf's assent to PTI MNA's long-standing demand to accept their en masse resignations has potentially dealt a blow to the party's stakes in the upcoming general elections, sources said on Friday.
Stealing a march on the Imran Khan-led party that's apparently bearing down on the parliament ruled by its archrivals, the speaker whirred into action after the former ruling party hinted at its possible return to the parliament in a bid to reclaim key slots and turn the tables on the ruling coalition.
Thus far, the speaker has accepted 80 PTI resignations with 50 still pending.Sources said the dizzying volte-face on the part of the NA speaker, who had repeatedly snubbed demands for swift acceptance of resignations, could keep PTI out of the process of forming the caretaker government for the coming general elections.
"The government has played its card to not only stave off the PTI's purported plan to pull off a no-confidence move against Prime Minister Shehbaz Sharif but also to forestall its efforts to be part of consultations for the federal caretaker government for general elections," the sources added.According to the constitution, the decision on the interim setup is cobbled together by the prime minister and the opposition leader with mutual consultation.
Currently, PTI dissident Raja Riaz is leading the parliamentary party in the National Assembly. The 'opposition leader' heads the group of PTI MNAs who did not tender their resignations when the party decided to quit the assembly en masse following Imran Khan's ouster last April.The Election Commission of Pakistan (ECP) has already de-notified 35 more PTI MNAs after their resignations were accepted three days after the NA speaker accepted the same number of lawmakers.
The development has raised suspicions due to its timing as PTI has hinted that it was weighing options to return to parliament to take back the office of the opposition leader so as to be enabled to have a say in the process of the formation of the future caretaker government before the next elections.
COMMENTS
Comments are moderated and generally will be posted if they are on-topic and not abusive.
For more information, please see our Comments FAQ