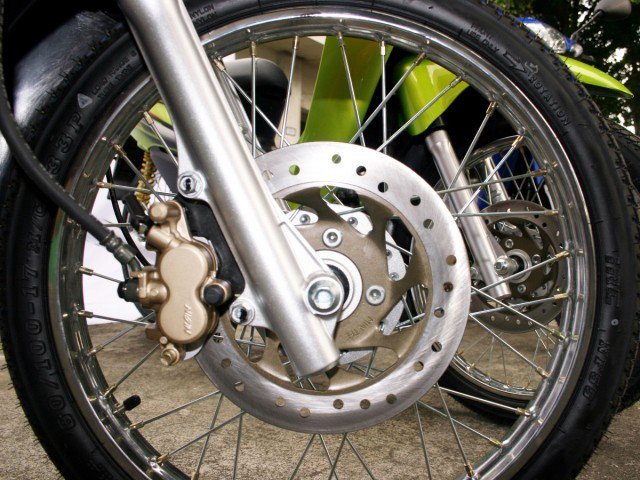 ---
KARACHI:
Pak Suzuki Motor Company has stopped booking new orders for its motorcycles for the time being owing to import-based supply chain constraints and uncertain production prospects.
In a letter to its dealers on Thursday, the automaker wrote that under the present economic circumstances, import-based supply chain constraints and uncertain production possibilities, "we are unable to serve new customers."
"We have, therefore, stopped bookings for our motorcycle products from January 20, 2023, for the time being," said the company notice. However, bookings will resume when the situation becomes favourable to serve fresh customers.
The move could not surprise analysts, who questioned what was the use of accepting new orders when many factories had been shut down and no raw material was being imported.
"I wouldn't be surprised if car bookings are also halted; plants are closed with restrictions on import of raw material, so what is the point of taking new orders," said Wasil Zaman, an auto analyst at JS Global.
"The problem is arising due to rupee's depreciation and curbs on opening Letters of Credit (LCs)," pointed out Sabir Shaikh, Chairman of the Association of Pakistan Motorcycle Assemblers (APMA).
"Unavailability of completely knocked down (CKD) parts and the fluctuating exchange rate are preventing enterprises from determining the price of their goods."
Referring to the State Bank of Pakistan's (SBP) assurances that US dollars would be available in the coming weeks, he voiced hope that once the LC issue was resolved, businesses would be able to restart manufacturing and sales.
"Foreign currency reserves have only increased by $258 million after declining $3.6 billion in the past eight weeks," noted Tahir Abbas, Head of Research at Arif Habib Limited.
Pakistan's total forex reserves are now $10.4 billion, higher by $256 million. Of these, SBP's reserves stand at $4.6 billion, up by $258 million and commercial bank reserves are $5.8 billion, down by $2 million. Those reserves were enough for only a few weeks of imports, he said.
Although businesses were not able to secure CKDs and meet production cost, the situation might be clear in the next two weeks, stated Sabir Shaikh.
Production by the Chinese bike assemblers, who dominate the market, has already decreased by 50% to 80% while some firms have shut down completely.
Published in The Express Tribune, January 20th, 2023.
Like Business on Facebook, follow @TribuneBiz on Twitter to stay informed and join in the conversation.
COMMENTS
Comments are moderated and generally will be posted if they are on-topic and not abusive.
For more information, please see our Comments FAQ