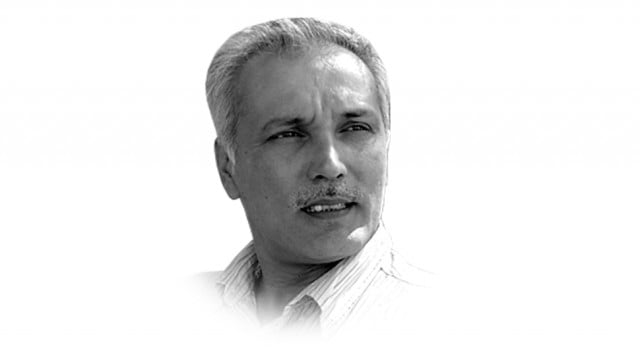 ---
If you take an overview of suicide bombings and attacks in Pakistan over the last year and a half, there have been some truly horrific months. This is especially so for Peshawar, Dera Ismail Khan and Lahore which have emerged as three of the most dangerous districts in Pakistan given the frequency with which they have been attacked by the Taliban dogs of war.

Perhaps it is the ferocity with which they strike, or their daring, or maybe we have seen too much of it, that our alarm at what the Taliban are doing in Pakistan seems to have become tied to the frequency of such attacks. When they go up, we start talking about terrorism. When there is a lull, we let our incredulity slip into suspension when the likes of Rehman Malik say their anti-terror efforts are bearing fruit.

Perhaps we need to think some more. Bad as they may be, direct attacks by the Taliban on mainland Pakistan are neither an accurate measure of their power nor a true insight to how well entrenched they are. For that, we may have to take a closer look at some stuff that doesn't really make the news. For example, a recent statement from the minister responsible for jails in Sindh saying that he doesn't fear extremists and will soon restart music classes for prisoners in the Karachi Central Jail.

A few months ago, "religious extremists" among the prisoners objected to music classes, there was a brawl and they ended up smashing four keyboards, guitars, a harmonium and a set of tablas.

In recent weeks, many of my colleagues have been looking at the overall state of our criminal justice system. Terror suspects, it seems, get special treatment in jail. One religious group or the other is always around to look after their needs, they rarely have to eat the food prepared for other inmates, often have access to cell phones, forcefully preach their doctrine to others and are often not bound by jail discipline.

Prisoners envy them for their privileged status and believe the authorities are too scared to bring such people to heel. While many under trial prisoners languish in jails for years pending a decision of their case, trials of suspected extremists are "fast-tracked" under anti-terror laws and are invariably let off as the police fails to establish its case in most instances. Where the police may have a case, accomplices of suspects carry out daring daylight raids to wrest their colleagues away. Many are never even tried for behaviour that in any civilised society would amount to a crime against the state. Does anyone know what happened to the Lal Masjid girls and their mentor Umme Hasaan? Apparently, all are at large going from strength to strength, opening new madrassahs while compiling fantasmagorical annals of the sacrifices of Ghazi Abdur Rasheed Shaheed.

Outside the jails, deep rooted ideological confusion over what the Taliban are fighting for has helped extremists more than any Osama or Zawahiri ever can. I heard an educated and influential lady describe Baitullah Mehsud as "poor Baitullah" while venting her spleen on US drone strikes. Ali Azmat wants a caliphate, but is he really alone in that desire? Just ask our galaxy of religious visionaries who have in recent years earned country-wide fame for hosting programmes that perpetuate such confusion.

The state is faring no better. The federal government says 17 extremist organisations are operating and collecting funds across Punjab, Pakistan's most populous and politically powerful province. But the provincial government says the Punjabi Taliban is merely a word coined by the media.

It matters little if the combined might of the Pakistan army, the CIA's resources and US military technology can take out a few Taliban groups in the tribal areas. As long as the Taliban ideology continues to drive confusion and command the privileges that it does in Pakistan's urban centres, they are winning — suicide bombings or no suicide bombings.

Published in The Express Tribune, June 27th,2010.
COMMENTS (7)
Comments are moderated and generally will be posted if they are on-topic and not abusive.
For more information, please see our Comments FAQ