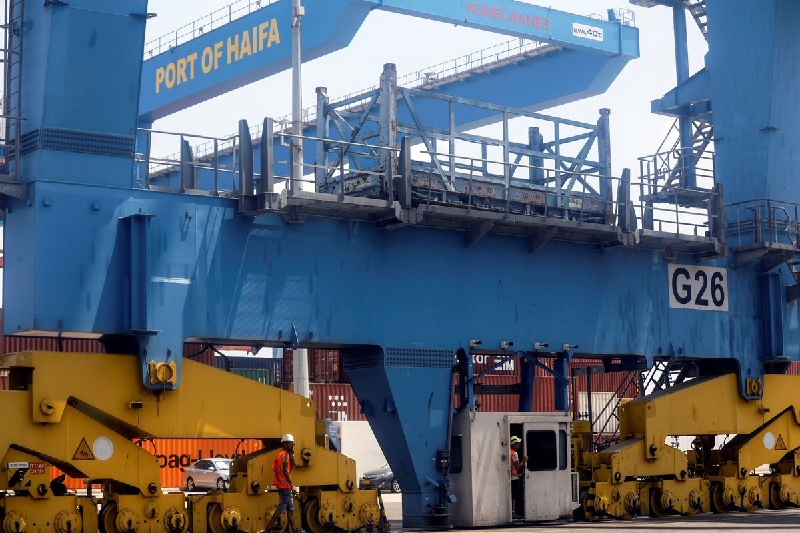 ---
JERUSALEM:
A consortium led by India's Adani Group has completed the purchase of Haifa Port in northern Israel for 4 billion shekels ($1.15 billion), Israel's Finance Ministry said on Tuesday.
The sale of one Israel's main seaports has taken five years and marks the culmination of a nearly two-decade reform of an underperforming sector plagued for years by labour strikes.
The country has been selling its state-owned ports and building new private docks in an effort to bring down costs and cut above-average waiting times for vessels to unload.
About 99% of all goods move in and out of Israel by sea and port upgrades are needed to maintain economic growth.
Also read: More than 80 injured as Indian police clash with Adani port protesters
Israel announced in July it would sell the port in Haifa, a major trade hub on the Mediterranean, to winning bidders Adani Ports (APSE.NS) and local chemicals and logistics group Gadot.
China's Shanghai International Port Group (SIPG) last year opened a new port across the bay in Haifa.
The entry of SIPG and the Adani-led group promises to boost Israel's standing as a regional trade hub.
Haifa, surrounded by the Carmel mountains to the east which limit winds and choppy waters, has operated as a port for centuries. Today, it is Israel's leading deep water port and handled about half the country's freight volume in 2021.
Warming ties with neighbouring Arab countries are also creating new trade opportunities for Israel and Haifa is well placed to become a regional hub, as well as a link between Asia and Europe.
($1 = 3.4727 shekels)
COMMENTS
Comments are moderated and generally will be posted if they are on-topic and not abusive.
For more information, please see our Comments FAQ