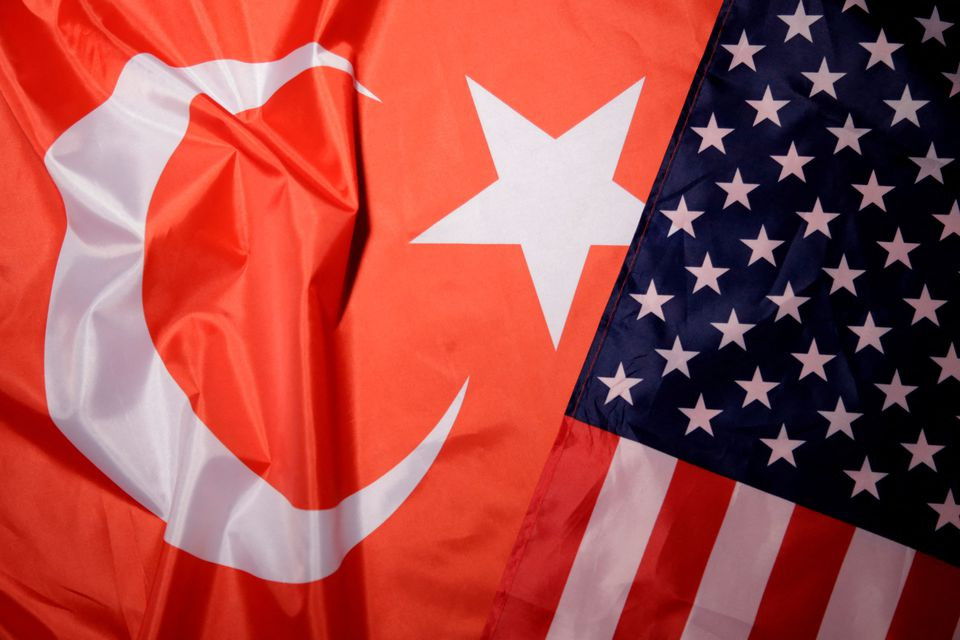 ---
ANKARA:
Türkiye and the US jointly froze the assets of Daesh/ISIS terrorist organization affiliates, the Turkish Foreign Ministry announced on Thursday.
"Today, Türkiye and the United States decided to take a joint action on freezing the assets of 5 individuals and 2 legal persons who have been identified to finance the DAESH terrorist organization," said a statement by the ministry.
Noting that further information on the matter could be obtained from a published decision by the Turkish Ministry of Treasury and Finance, the statement said Ankara would "continue to take effective steps on countering terrorism financing and cooperate with its international partners on the issue."
US State Department spokesman Ned Price said in a separate statement that the two countries "have disrupted ISIS's ability to finance its operations by designating four individuals and two entities of an ISIS financial facilitation network."
Also read: Iran judiciary official orders probe into rape in jails
"The United States designated members of the network pursuant to counterterrorism authorities that target terrorist groups and their supporters. Concurrently, Turkish authorities have implemented an asset freeze against members of this network," said Price.
Last month, Türkiye froze the assets of 17 people and four legal entities linked to Daesh/ISIS.
In 2013, Türkiye became one of the first countries to declare Daesh/ISIS a terrorist organization.
The country has since been attacked by the terror group multiple times, with over 300 people killed and hundreds more injured in at least 10 suicide bombings, seven bomb attacks, and four armed assaults.
In response, Türkiye launched anti-terror operations at home and abroad to prevent further attacks.
COMMENTS
Comments are moderated and generally will be posted if they are on-topic and not abusive.
For more information, please see our Comments FAQ