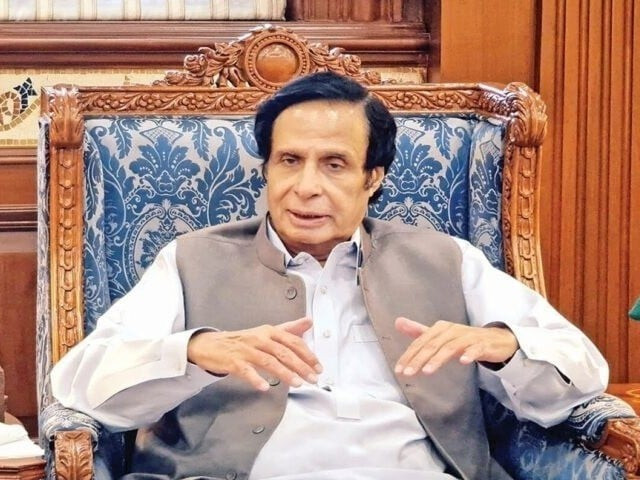 ---
Chief Minister Pervaiz Elahi said on Thursday that he would not seek a vote of confidence form the Punjab assembly on Governor Balighur Rehman's order, terming his directions in this regard as illegal.
"We don't accept the governor's order, which is illegal. If I accept his order then it means we are endorsing his [illegal instructions]," he said while answering a question from a reporters at a press conference in Wazirabad district.
In another twist to the high drama in Punjab's power echelon, the speaker on Monday brought forward the provincial assembly session by two days – from Jan 11 to Jan 9, causing political circles to spin up a whirlwind of wild speculation about whether Chief Minister Pervaiz Elahi was getting ready to take a vote of confidence.
The Lahore High Court (LHC) in its December 28 order, while reinstating PML-Q leader Elahi, had bound the CM through an undertaking not to dissolve the provincial assembly until the next hearing scheduled for January 11.
Also read: Early PA session keeps Punjab rumour mill churning
"However, this order will not preclude the petitioner from taking a vote of confidence on his own accord," the order read.
The court order had come after Punjab Governor Balighur Rehman de-notified Elahi as the CM of the largest province in a bid to forestall ousted premier Imran Khan's plan to dissolve the Punjab Assembly.
However, a majority of lawmakers had told The Express Tribune that there were very slim chances of the chief minister going for a trust vote, adding that the session was called to delay the issue and kill any move from the governor's side to force his way.
Speaking about other matters, CM Elahi severely criticised the PML-N saying that Pakistan will progress under the leadership of PTI chief Imran Khan while the "incompetent" ruling party will be left behind.
"Prime Minister Shehbaz Sharif has been completely exposed," he said.
In the shape of Imran Khan, Elahi said, Pakistan has an honest leader for the first time after Quaid-e-Azam.
"We will give more than 100,000 jobs in a few months. An agreement has been signed with the Turkish company for waste management and people of the province will see improvement in every city."
COMMENTS
Comments are moderated and generally will be posted if they are on-topic and not abusive.
For more information, please see our Comments FAQ