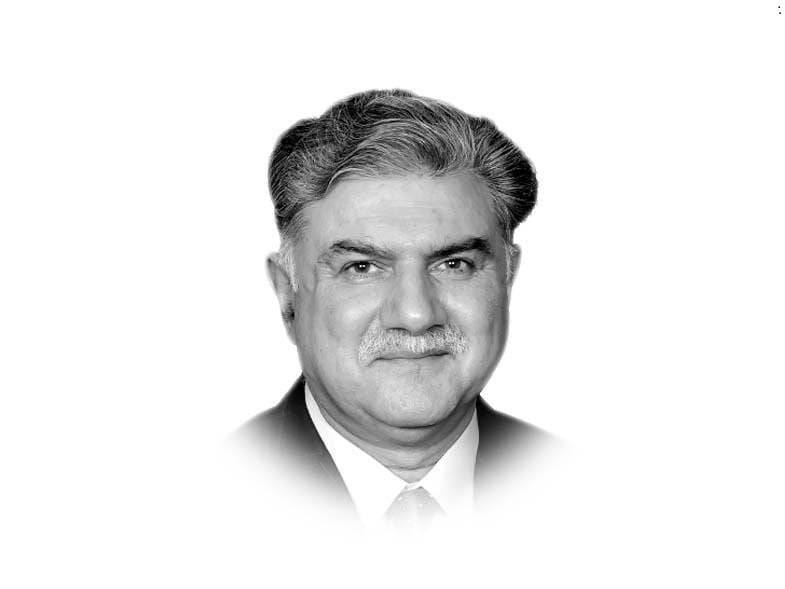 ---
The botched negotiations with TTP in Afghanistan under the aegis of Islamic Emirate of Afghanistan (IEA) looks like a classic case study of how to play a strong hand weakly. Discussions with right quarters sadly reflect lack of a roadmap and proper process. The government team did not have clear objectives; there was utter lack of socio-psychological understanding of the situational imperatives, and as mentioned earlier, quick fixes and credit taking was at work.
This piece discusses a possible roadmap vis-à-vis TTP. Reading the situation correctly, it is a considered assessment that TTP remains eager for a settlement because the Afghan hospitality would soon run out for this sizeable armed foreign force. That IEA would like to resolve this legacy issue as soon as possible for its potential to spoil relations with Pakistan — their only benefactor. That TTP creates fissures within the Emirate for its exploitable spoiler potential in Afghan internecine conflicts. That TTP is likely to emerge as a stakeholder on Afghan scene during jockeying for power. That combat potential of this force-in-being's would not be likeable by many within the IEA hierarchy, despite the IEA-TTP brothers-in-arms bonhomie during Afghanistan's War of Independence 2001-2021.
Hosting TTP for Afghan domestic leveraging, by either the Qandahari ideologues and/or the pragmatist Khostwal Haqqanis or any other splinter group, far outweighs its residual leveraging value against Pakistan. That TTP penchant for violence and activities against Pakistan from inside Afghan territory would delight many detractors of Pak-Afghan ties and sadden many saner heads on both sides.
Although hostile usage of Afghan territory against Pakistan technically does not violate Doha Accord, as the cited agreement deals with threat or use of force in whatever way 'against the US and her allies' only. One is surprised at the obvious omission by our interlocutors during the yearlong process under Pakistani facilitation.
That IEA would want to extend its writ over the entire Afghan territory including the TTP enclave in eastern Afghanistan. TTP's space requirements and dedicated logistics would overtime tax IEA goodwill. That operationally, the Emirate would like to single-mindedly focus on the ISIS threat rather than looking over the shoulder to keep an eye on TTP. As a given, the IEA presently is not capable or willing to evict or fully control the TTP.
More so, Afghanistan has a poor history of treating migrants in large number. Muslim, mainly Pashtun migration from British India during the 19th Century is a case in point.
So, TTP today is IEA's Achilles heel. TTP realises the inevitability of drying up of Afghan swamp, hence its hurry for a negotiated settlement with Pakistan. The possible solution, minus the dialogue and repatriation, lies with IEA hosts, for which all channels be effectively opened with Mullah Haibatullah Akhundzada, IEA's spiritual leader, to: a) elicit religious decree forbidding TTP-generated terrorism against Pakistan; b) arguing for assimilation of the cadre in Afghanistan under similar notions of Islamic fraternity that convinced Pakistan to host millions of Afghan refugees for decades. It is Afghanistan's payback time; c) Any logistic support needed for such resettlement on Afghan soil must be extended. IEA is capable of TTP's internal dispersal in that eventuality.
The cadre's repatriation is problematic. Giving TTP an understanding during the botched dialogue to repatriate in groups without weapons and live in the mountains, away from population centres, was absurd, comical and laughable. The interlocutors must have seen the public reaction and anger at TTP resurfacing in Swat, particularly. Militants do not transform overnight into peaceful citizens as they have accounts opened in areas where they operated, and are sought after to balance such accounts. The tribal nature of TTP's erstwhile area of operations is amenable to such revenge. Ironically, the Military has to again cleanse infested areas through selective operations including IBOs.
So much for the preferred option of TTP staying in Afghanistan. However, if and when a restarted dialogue is the way to go (when conditions are right), following conditionalities must be met. First, dialogue must be from a position of strength, at the request of TTP and at a place of choosing by the State of Pakistan on its khawra (land). The dialogue must 'not' be on an equal basis, but between the larger state and the requesting other party. The State should be aware of the fear-mongers, who would paint TTP brigands larger than life.
Second, the dialogue should follow the lar (way-fare) and riwaj (the convention) on our khawra but without a traditional jirga. This time around the TTP comes in a nanawatee (going into...) to the State, seeking forgiveness by putting themselves at the mercy of the State. The State must know its power potential and leverages and use these optimally. In the war against terrorism, Pakistan never went whole-hog against TTP for known reasons. Now the situation is different, NATO has gone and so our relevance; IEA is entrenched in Kabul so the strategic dividend accrued; and the TTP holed up is an unstable, unfriendly foreign haven. So, Pakistan needs to relentlessly, mercilessly and consistently employ all means to protect its borders, its interior and its people; and create conditions for such nanawatee. And it must do so quickly and efficiently. Confusion, dithering and paralysis by analysis in not an option, as it has costs.
Third, the dialogue sequel to the nanawatee must have complete political ownership (politicians can cash it subsequently) with military and intelligence providing the needed input. The State interlocutors should include politicians, civil, military and intelligence officers, serving and retired, with experience and those current with the ongoing situation (most retirees reminisce on their bygone days without any practically useful input). Ulema, academics and notables should be invited as required, but only those versed with the lar and riwaj.
Fourth, State should continue to screen the cadre into black, grey and white categories. 'White' may be allowed after security undertakings from the tribe, family or community depending upon where an individual comes from. 'Grey' faces punishment under riwaj, sharia or law (as applicable) and is then integrated. Both these categories are later kept under watch like in parole. 'Black' elements are not repatriated. They live happily ever after on Afghan soil.
Fifth, a nanawatee has no demands by the side going in. TTP demands are out of question. Yes, the State in its magnanimity should educate the repatriated cadre.
Sixth, during this entire process, coordination and cooperation with and by IEA be sought and used, minus their arbitration. The state and society in Afghanistan are in flux and would continue to be so for foreseeable future. IEA is severely handicapped to prevail upon TTP for cited reasons. It should be asked for what it can do.
Published in The Express Tribune, January 5th, 2023.
Like Opinion & Editorial on Facebook, follow @ETOpEd on Twitter to receive all updates on all our daily pieces.
COMMENTS
Comments are moderated and generally will be posted if they are on-topic and not abusive.
For more information, please see our Comments FAQ