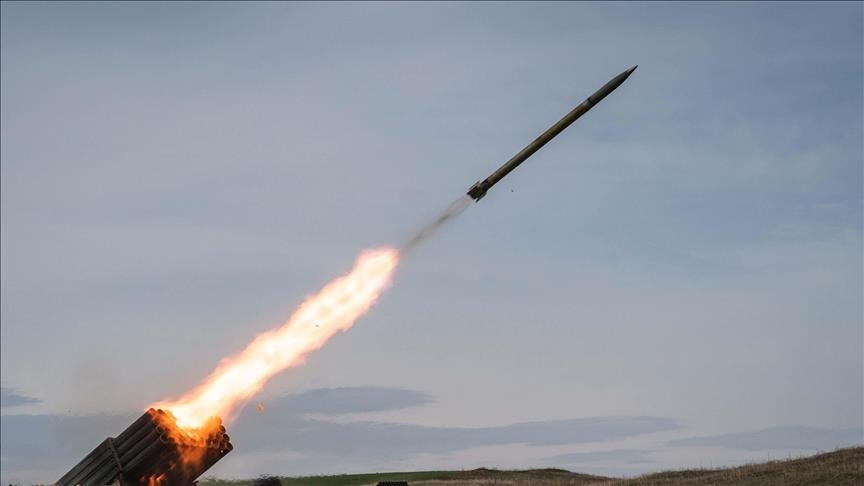 ---
ISTANBUL:
Russia said early on Wednesday that the main reason for the missile strikes by US-made HIMARS multiple rocket launchers on a deployment area near the city of Makiivka in eastern Ukraine's Donetsk region was the mass use of mobile phones by military personnel despite a ban.
"Currently, a commission is working to investigate the circumstances of the incident. But it is already obvious that the main reason for what happened was the inclusion and massive use of mobile phones by personnel in the reach of enemy weapons, contrary to its ban," a statement by the Russian Defense Ministry on Telegram read.
The statement said that this allowed Ukrainian forces to determine the coordinates of the location of military personnel for launching the missile strike.
"Currently, the necessary measures are being taken to prevent similar tragic incidents in the future. As a result of the investigation, the guilty officials will be brought to justice," the statement added.
It also said the registered death toll from the missile strike rose to 89 following an analysis of the explosion site.
"During the analysis of the rubble of reinforced concrete structures, the number of our comrades who died increased to 89," the statement said.
Also read: Putin sends new hypersonic cruise missiles to Atlantic
Reminding that four missiles hit a building where Russian military personnel were stationed, the statement noted that the multiple rocket launcher system that fired on the deployment area was destroyed by a return fire.
"Also, as a result of missile and air strikes on the accumulation of military equipment in the area of the Druzhkivka railway station, … four more HIMARS multiple rocket launchers, four RM-70 multiple rocket launchers, more than 800 rockets, and eight vehicles were destroyed," the statement said, also claiming that over 200 Ukrainian servicemen were killed.
The Russian Defense Ministry said on Tuesday that two US-made HIMARS multiple rocket launchers were destroyed by Russian strikes near the city of Kramatorsk, while two other HIMARS were destroyed in Druzhkivka, both in the Donetsk region.
On Monday, the ministry initially said in a statement that 63 Russian soldiers were killed by the missile strikes near Makiivka.
Meanwhile, the Ukrainian army's strategic communications department claimed late on Sunday that nearly 400 Russian soldiers were killed in strikes in Makiivka.
The statement also noted that an additional 300 Russian soldiers were wounded at varying levels of severity.
COMMENTS
Comments are moderated and generally will be posted if they are on-topic and not abusive.
For more information, please see our Comments FAQ