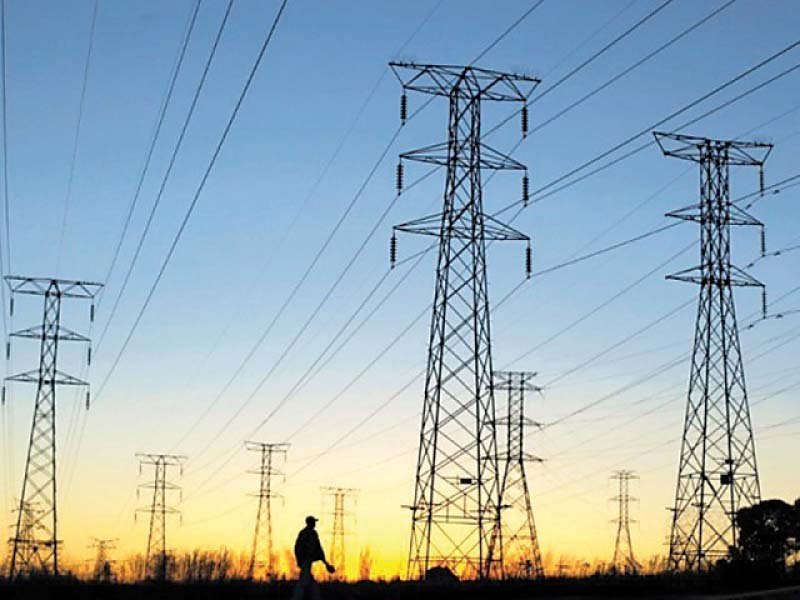 ---
ISLAMABAD:
Provincial governments have voiced concern over ignoring their key projects under the three-year investment plan of National Transmission and Despatch Company (NTDC), which pleaded the power-sector regulator to allow an investment of Rs369.22 billion under the multi-year tariff mechanism.
The National Electric Power Regulatory Authority (Nepra) held a public hearing on Monday to review whether the claimed investment of Rs369.22 billion was justified or not.
It was noted that the petitioner must provide project-wise rationale for the requested investment as well as the technical and commercial benefits to be achieved in terms of removal of constraints, availability of additional energy for wheeling, reliability and continuity of supply, reduction in transmission losses, etc.
It was observed that there was a cost overrun of around Rs65 billion in 19 projects. Consequently, NTDC was asked to explain reasons for the cost overrun in each project and the steps taken to avoid financial losses to the public exchequer.
As NTDC also claimed a cost of Rs582 million for human resources (HR) improvement and capacity building, it was asked to provide region-wise allocation of HR cost and the future employment plan, especially for Hyderabad, Quetta and Multan, to improve the power transmission company's performance.
On NTDC's request for allowing transmission and transformation (T&T) losses provisionally until the outcome of an independent consultant study, it was told to come up with timelines for the completion of such studies by third-party consultants.
It was also urged to explain what steps had been taken to bifurcate the non-essential load of grid stations from the essential grid auxiliaries.
The regulator asked about the mechanism, if any, agreed with power distribution companies (DISCOs) for the use of electricity as auxiliary consumption such as for colony/ residential use, air conditioning, lighting load at grid stations, etc.
It questioned whether the interconnection for power transmission from the 600-kilovolt high-voltage, direct-current (HVDC) line between Lahore and Matiari was complete as per the original scope. If not, NTDC was asked to provide firm timelines and reasons for delay as the HVDC transmission line had already been operationalised in 2021 and was operating partially/ underutilised.
The regulator asked NTDC whether or not it had taken provinces on board and directed the company to share its plan with all provincial departments. The hearing was informed that online meetings had taken place with the provincial energy departments, which submitted their comments.
When the regulator questioned whether the investment figures were based on an old plan or NTDC had revised them, a company representative told the hearing that the investment figures had been revised while keeping in view the old plan.
The hearing was told that the provincial governments had expressed reservations as Balochistan asked for a transmission line for connecting the 300-megawatt Gwadar plant. Sindh demanded the handover of interconnection lines in the province to an entity run by Sindh Transmission and Dispatch Company (STDC).
It pointed out that NTDC's investment plan also featured a training programme where the employees of STDC should be included for capacity building.
Khyber-Pakhtunkhwa, on its part, argued that though several projects of the province had been included in the Indicative Generation Capacity Expansion Plan (IGCEP), those schemes were ignored in the NTDC's investment plan.
Punjab emphasised that NTDC should cater to the industrial and commercial growth and hand over foreign-funded projects to the province, which would complete them from its own resources. The regulator, while terming the NTDC's investment plan "misunderstood", asked it to submit a fair plan where underdeveloped provinces like Balochistan were not ignored.
It told NTDC to address the concerns of provinces over the investment plan. "If you don't improve coordination with provinces, your projects may be delayed," remarked Nepra chairman.
When asked about the shift from annual tariff to a multi-year tariff mechanism, NTDC responded that DISCOs had switched over to the multi-year tariff, therefore, they were also adopting it.
Published in The Express Tribune, January 3rd, 2023.
Like Business on Facebook, follow @TribuneBiz on Twitter to stay informed and join in the conversation.
COMMENTS
Comments are moderated and generally will be posted if they are on-topic and not abusive.
For more information, please see our Comments FAQ