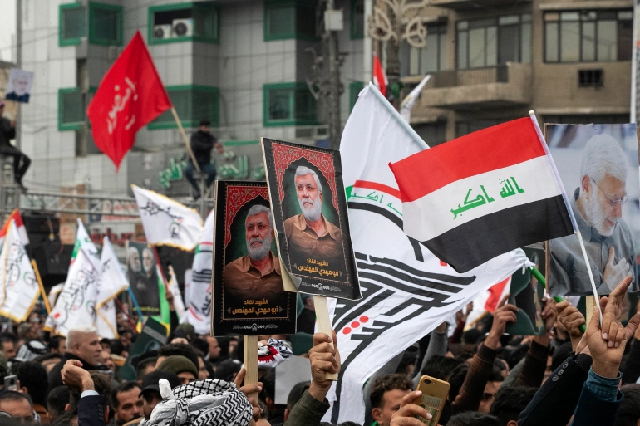 ---
On the third anniversary of the assassination of Lieutenant General Soleimani, the commander of the Quds Force of the Islamic Revolutionary Guard Corps, along with his companion Abu Mahdi al-Muhandis and several of their retinues, Iran embassy in Islamabad once again strongly condemns this hideous terrorist action tantamount to state terrorism.
"The act of terrorism against an official and high-ranking military staff of the UN member state was an obvious breach of international law, Geneva Conventions and military customs and regulations.
This action, being an act of crime and an act of aggression is considered to be a great threat to the peace and security of the world and the region.
By assassinating one of the greatest and veteran commanders to fight against terrorism and extremism, the USA enervated the axis to combat against Takfiri groups and now the region is engaged in the negative consequences emerging from the lack of a proficient and stalwart commander," said a press release issued here.
"The so-called preventive assassination was categorically meant to eliminate a competent and triumphant force, but soon after it proved to be a miscalculation strategic illusion exercised by an awkward quasi-politician, prompted by associate elements and facilitated by hypocrites. State state terrorism revealed the double standards even in the definition and implementation of the most evident and basic principle of international law and human right.
Published in The Express Tribune, January 3rd, 2023.
COMMENTS
Comments are moderated and generally will be posted if they are on-topic and not abusive.
For more information, please see our Comments FAQ