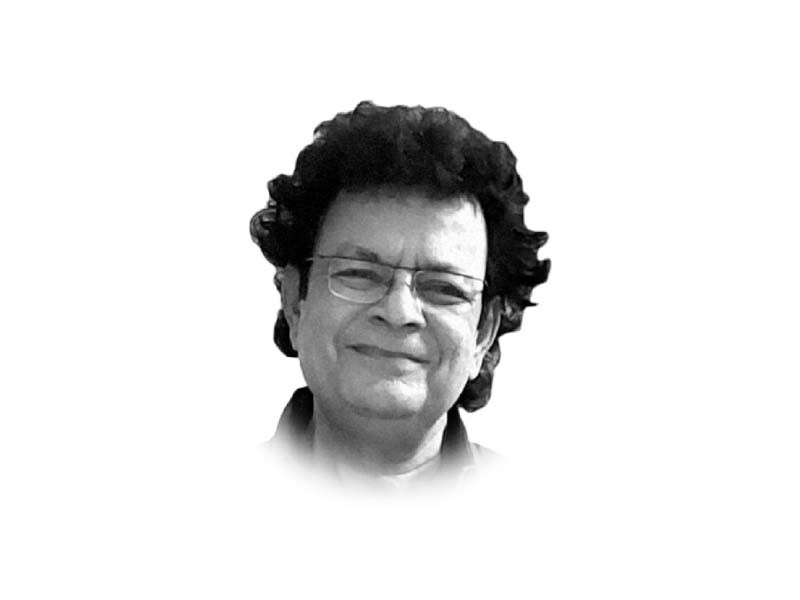 ---
Portuguese writer Jose Saramago writes: "For the first time as a child, I had a gas balloon in my hand. I was running down a road. I was so happy and engrossed that it burst repeatedly with a loud noise. I looked back and saw a flatten rubber object lying pitifully on the road. Now that I have come to this age, I understand it that flatten object was world."
There comes a time in our lives when we get to know the world for its true meaning. But before that, we use all our intelligence, knowledge and strength to make this world our own. That's why we crush people like ourselves. Then suddenly the day comes when we are being taken to graveyard that we have never been prepared to go in our entire lives. Then our loved-ones write lies on our gravestone.
In his short story, La Morte, French Author Guy de Maupassant writes, "After writing the text, that dead remained sit silent for long time, he stared at his gravestone. I turned so what do I see? All the graves are opening and all the dead come out of their graves and are sitting outside. They are erasing the lies written by their loved ones on their gravestone and they were writing the truth instead. I saw that they were all torturing their neighbors. They were unfaithful, hypocrites, liars, thieves, deceivers, and gainers. Everyone used to do shameful and despicable acts, that kind father, those faithful wives, those honest people, those men and women who were called spotless and innocent, were simultaneously writing the truth on the threshold of their ancestral home, the terrible and holly truth which all the people in their life were unfamiliar or pretended to be unfamiliar."
In the cemeteries of our country, there are countless dead who are eager to erase the lies written on their gravestone and to have the truth written, the bare truth that some are aware of and the rest are ignorant. And also write down the brutal truths of our political and social history. By writing truthfully, dead as well as human beings will get relief from suffering and pain that are aware and familiar with the real truth. We must erase the lies and write the truth now because they have been scratching us from the inside for years.
Apart from us, the world was also suffering in the past because of its own truth. Finally by accepting the truth, they freed themselves from all pain and suffering. Dictators have been exhumed from their graves and hanged. Kings have been killed also. The churches have asked and continue to seek forgiveness for all its past mistakes. Countries around the world have apologised to each other for their past abuses and crimes. Shameful lies have been erased from around the world and on the other hand we are still clinging to our shameful lies.
Infect, we are afraid to speak the truth to ourselves. Because of our lies, everything of the country has been turned into rubble, there is no ruin left to wait. But still we are speaking lies. False history is being taught very shamelessly and false stories are being told to people. We have to hear every day that we are a living nation and the funny thing is that we are telling and teaching this to people who have died for a long time.
In 1910, Dr George Graham said to his daughter Martha that the body never lies. Just like that circumstances never lie. Greek Physician Hippocrates was the first thinker who focused on the fact that the causes of human physical and mental diseases are hidden in the individual and society. Then how can people be protected from the diseases of society? Until society is healed, it will continue to produce sick people. No practical struggle is needed for the recovery of a sick society. Society can be changed only by change of thought. But the condition is that the thinking should be based on truth and not on lies.
Published in The Express Tribune, January 3rd, 2023.
Like Opinion & Editorial on Facebook, follow @ETOpEd on Twitter to receive all updates on all our daily pieces.
COMMENTS
Comments are moderated and generally will be posted if they are on-topic and not abusive.
For more information, please see our Comments FAQ