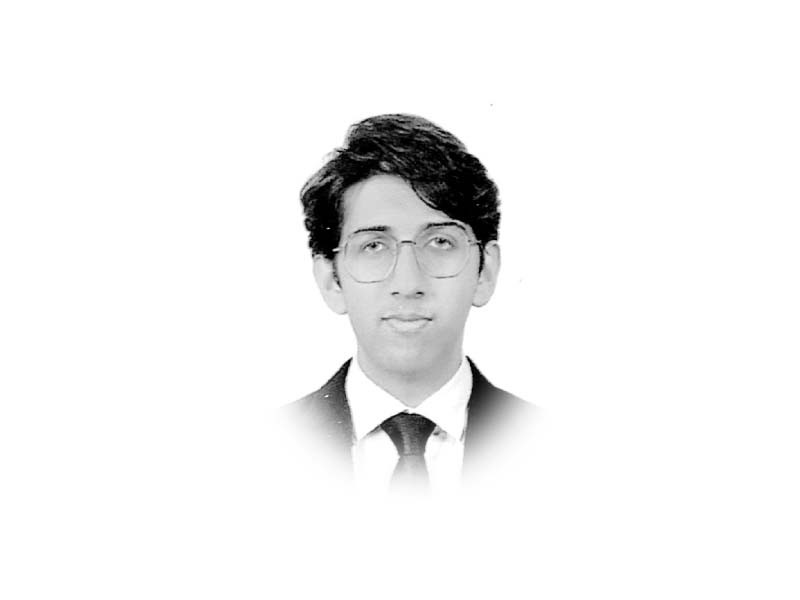 ---
Year 2023 incoming. As every new year arrives, we hear and see people formulating new year's resolutions (which fall and fail just as quick as our governments every now and then). Just like every other year, we will see people hoping for a better year.
We will see influencers, although I fail to understand what and how they influence, putting forth new objectives for the year. But I'll give leeway to the ordinary people, we are victims of capitalism and we have bills to pay.
Following new year resolutions versus keeping one's job? I'd take the latter any day. Unless of course, you're a politician, a bureaucrat, a government servant or a member of the judiciary.
The country, like always, is headed towards a downfall. Hollow promises and empty hopes of betterment, progress and prosperity have long plagued us and have been plaguing us since 1947.
Who to blame and who to hold accountable? The federal blames the provincial, the provincial blames the federal and this ping pong game continues. Amidst this game, the only ones who suffer are us. The people. The people, who pay taxes, work day and night, suffer. We've been deprived of basic necessities. Water, light, gas, sidewalks, roads. All the while, the great rulers of this land enjoy oh so peacefully in their lavish offices and larger than life homes.
Not to mention they thrive upon our taxes. Coming back to the 'celebrations' of new year. We all know people will go berserk with aerial firing come new year night. And like every year, many people will be killed due to stray bullets. Like every year, we will begin the new year with deaths. Deaths of innocent men, women, children and animals. Speaking of animals, we kill animals every day anyway due to our inner frustrations and ill-informed religious views. What is that we look forward to in 2023?
What is that we SHOULD look forward to in 2023 which we haven't been looking forward to since 1947? Economic stability, legislative reforms, educational reforms, judicial reforms. And most of all newer, younger politicians. Honestly, these old chaps aren't cutting it any more. They have served as long as they could, albeit miserably, now it is time for them to leave the reins of politics. I was going to say now it is time for them to leave the country but that's something they will do nonetheless.
All our retired judicial officers, ousted prime ministers and politicians, tend to settle abroad once they're done 'serving' us. In 2023, we need new people, younger rejuvenated spirits to guide us through these turbulent times. The present ones don't even know what snapchat is! How do we expect them to lead a country where 63% of its population is between 16 and 33 years of age? Countries around the world are increasingly digitising and going paperless. Robots and AI are taking over.
Work ethic is changing and so are times. If we don't change with them, we'll be doomed (like we aren't already). I previously proposed this and I will propose this again. A system where there is no divorce between religion and politics cannot function efficaciously. But unfortunately, due to the wide public sentiment, that won't ever happen. I won't go into the whole debate of secularism because that tends to hurt many and we're a population of overly-enthusiastic individuals who need only a matchstick to light things (or people) on fire.
Here's my view. Let 2023 bring about merrier times, merrier moments and better people. Let us redefine our values, thought process and ourselves as humans. Let us voice our resentment for the order imposed upon us through cultural and social conditioning.
Let's begin 2023 with questioning our long-held views and inculcate rebellion within us. Let the heavens tremble, let the hearts of men stand open, let grace and glory be harvested. Onto 2023, where we broaden our horizons, become more informed, learn more, read more. Let's exalt our thrones, let's rise.
COMMENTS
Comments are moderated and generally will be posted if they are on-topic and not abusive.
For more information, please see our Comments FAQ