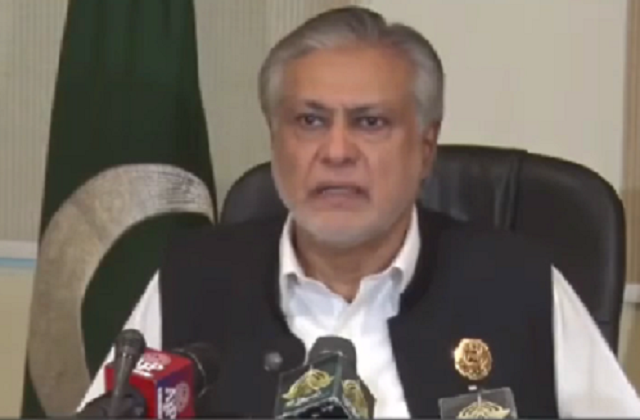 ---
ISLAMABAD:
Finance Minister Ishaq Dar said on Monday that each and every penny of the Gas Infrastructure Development Cess (GIDC) would be recovered from defaulters.
Dar chaired a meeting on the GIDC. The meeting was informed that GIDC arrears had risen to Rs447.Officials said that there are 3,194 petitions about the GIDC were pending in various courts. The finance minister expressed serious concerns over the non-recoveries of Cess dues.
The finance minister directed the authorities to share updated break-up of arrears of sector-wise GIDC in the next meeting in order to frame legal and administrative strategy for fast track recovery of the outstanding GIDC outstanding dues. He , said that the cess amount would be fully recovered.
COMMENTS
Comments are moderated and generally will be posted if they are on-topic and not abusive.
For more information, please see our Comments FAQ