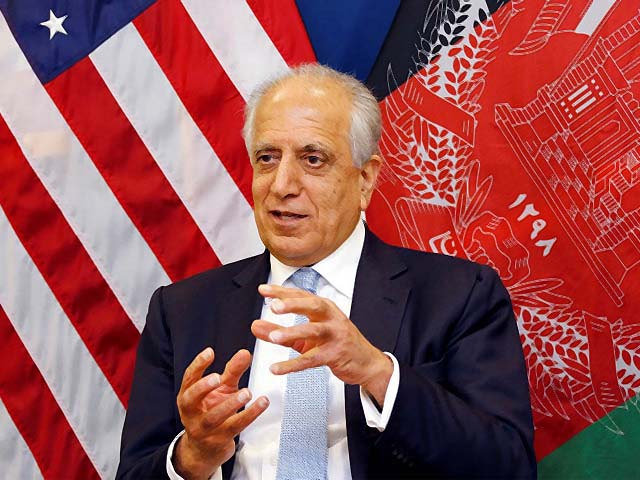 ---
KABUL:
The former US special envoy to the region Zalmay Khalilzad has expressed resentment on Wednesday over the Afghan Taliban's announcement to suspend university education for girls and said that the development is "shocking and incomprehensible".
"Women's banishment from higher education by a faction within the Taliban is shocking and incomprehensible," said Khalilzad.
In exclusive interactions with The Express Tribune, the ex-US special envoy added that there is nothing within Islam or in Afghan history to justify such a decision.
He further referred that distinguished Islamic scholars in Afghanistan and around the world remind us that education for women as well as for men is a basic Islamic principle.
Read WHO reports over 700 attacks on Ukraine health infrastructure
Khalilzad also cited an example from the history of the country and said that in the 15th century, as is known, girls and boys received education in territories that are now part of Afghanistan.
"I personally know that most Taliban leaders oppose this eccentric ruling, the majority of other Afghan leaders and, so I believe, the Afghan people, are also against this wrong-headed decision," he added.
Khalilzad strongly criticised a few leaders within the ranks and added that this decision sabotages Afghanistan's potential to become more developed and self-reliant.
In response to a question, he added that the international community will rightfully and strongly condemn this decision and put more pressure on the Taliban.
"I call on those Taliban opposed to this decision and other Afghan leaders to do all they can to make sure this decision is reversed, and high schools and universities are opened for girls," said Khalilzad.
Read Also US offers 'assistance' to Pakistan with terror threat, Bannu situation
It is pertinent to mention that strong voices of the Taliban ranks, including Sirajuddin Haqqani, Mullah Yaqub and Deputy Prime Minister Mullah Baradar are in favour of the decision.
A day earlier, Afghanistan's Taliban-run higher education ministry announced that female students would not be allowed access to the country's universities until further notice.
A letter, confirmed by a spokesperson for the higher education ministry, instructed Afghan public and private universities to suspend access to female students immediately, in accordance with a Cabinet decision.
The latest Taliban restriction on female education is likely to raise concerns in the international community, which has not officially recognised the de facto administration.
Foreign governments, including the US, have said that a change in policies on women's education is needed before it can consider formally recognising the Taliban-run administration, which is also subject to heavy sanctions.
COMMENTS
Comments are moderated and generally will be posted if they are on-topic and not abusive.
For more information, please see our Comments FAQ