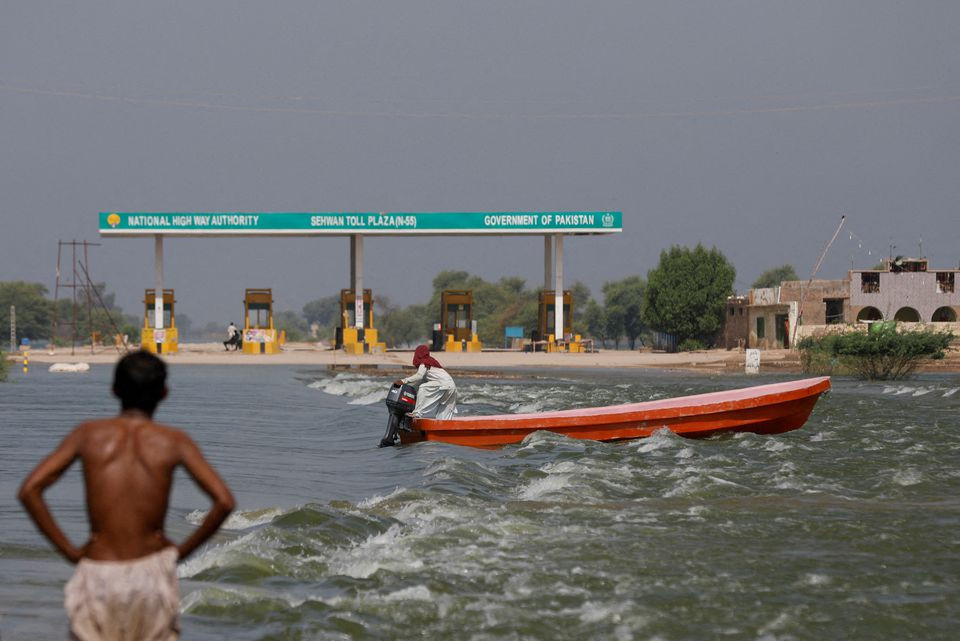 ---
The World Bank has approved $1.69 billion in financing for flood relief projects in Pakistan to support rehabilitation and reconstruction efforts, it said in a statement on Monday.
The funds are aimed at relief projects in Sindh, which it said was worst-affected by the floods.
"Sindh was the province worst-affected by the 2022 floods. There were huge damages to the housing, health, and agriculture sectors and people lost their livelihoods," said Najy Benhassine, World Bank Country Director for Pakistan.
Beyond the rehabilitation and reconstruction of damaged houses and infrastructure, the World Bank's engagement in the flood response effort is an opportunity to strengthen resilience, and reform institutions and governance structures, he added.
Pakistan's already stressed economy took a further hit after severe floods earlier this year submerged large swathes of the country, killing nearly 1,700 people, damaging farmlands and infrastructure.
Three projects support rehabilitation and housing reconstruction and the restoration of crop production for vulnerable communities, while another two projects support health services for mothers and children.
Also read: Ecnec okays seven projects for flood-hit areas
The Sindh Flood Emergency Rehabilitation Project worth $500 million will help rehabilitate damaged infrastructure, provide short-term livelihood opportunities, and strengthen government capacity to respond to disasters.
"The project will help restore and improve critical irrigation and flood protection infrastructure, water supply schemes, roads, and related infrastructure. At least 2 million people—approximately 50 per cent of whom are women—in the most flood-affected districts will benefit from the restoration and the resilient reconstruction of critical infrastructure," the statement added.
Moreover, the World Bank said Sindh Floods Emergency Housing Reconstruction Project worth $500 million will support owner-driven and multi-hazard resilient reconstruction of core housing units.
"A housing subsidy will provide reconstruction and restoration grants for 350,000 housing units (almost 20 per cent of the total housing rehabilitation needs for Sindh). Cash grants will be provided for houses with structural damage to partially finance reconstruction or restoration."
"The World Bank will continue to support the Government and people of Pakistan to recover from the recent flood emergency and strengthen long term resilience to such climate-related shocks," read the communiqué.
COMMENTS
Comments are moderated and generally will be posted if they are on-topic and not abusive.
For more information, please see our Comments FAQ