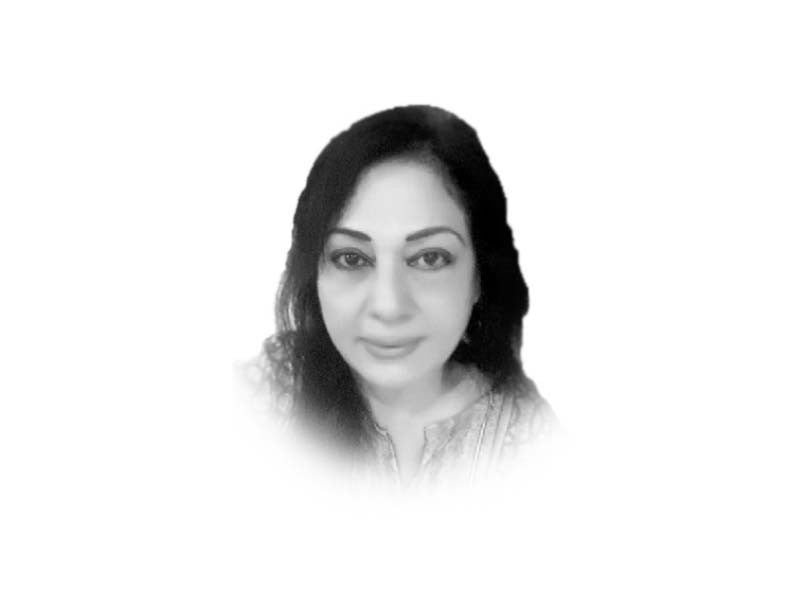 ---
EthicsSage.com emphasises that once your moral compass is headed true North, you will know you are on the right path to ethical decision-making. By placing moral in front of compass we create a clear vision of the mental processes that point us in an ethical direction. Using the metaphor of the moral compass to describe our inner sense of right and wrong offers a framework to guide our actions.
The recent debate in Pakistan about ethics and morality has to be weighed in the light of post-truth politics. Populism drives the youth to an insane level of acceptance and has actually created 'digital tribes' who would blindly follow their favourite leaders without asking any rational questions. We cannot expect angels to rule Pakistan; we have to live with whatever we have. However there should be some basic moral standards to judge the leadership.
World Economic Forum (WEF) has repeatedly stressed the need for a strong moral compass for statesmanship and political leadership. Linda A Hill is a Wallace Brett Donham Professor of Business Administration, Harvard Business School. In one of her pieces in WEF magazine, she states that it is a false assumption that leaders enter their careers with a fully developed moral compass. Ethical judgment is learned and cultivated over the course of a career. It begins with an understanding of one's personal values. It is not that leaders don't have values; they do. They just don't know what they are, much less how to use them to work through the trade-offs associated with making ethical judgments. Ironically, the combination of ambition, high need for achievement, and little sense of one's personal values can be a formula for disaster, even when a leader is well intentioned.
We have a crude but relevant example of how nations make their leaders accountable for their past shenanigans. In India, Narendra Modi was made accountable for ownership of his wife after almost 50 years. As reported by Indian press and Washington Post in 2014, Modi had to file an affidavit before the Election Commission showing himself as a married man revealing that he married Jashoda Behen 50 years ago. Although Modi kept it as a secret for five decades, when it came to his candidature to become Indian PM, the system made him accountable. The admission came out when Modi filed his nomination for the Vadodara electoral seat, according to the Indian Express. The paper reported that the prime ministerial candidate was forced to declare the assets and liabilities of a spouse under the Representation of the Peoples Act 1951.
UAE's basic education for children lays down eight major factors of ethics and morality, including: justice, courage, honesty, resilience, perseverance, responsibility, duty and care. Out these, justice, honesty and responsibility are prime virtues in any leader. Unfortunately, Pakistani education system does not cover these aspects as a special subject. With current standards of political leadership at display, there is a need to enforce this subject in the parliament, at least.
PTI's defence of Imran Khan for the case of declaration of his children, now with Islamabad High Court, should lead to some soul searching. High ideals of the State of Medina and reference to the Caliphate are good starting points for ultimate objective of turning Pakistan into a true Islamic welfare state, but these ideals can only be achieved if the leadership propagating it starts practising some of the basic principles of the State of Medina.
The sermon of Hajjatul Wida provides a complete charter of human rights and must be understood in its totality. It acknowledged the rights of women: In reality women had fewer rights to live a respectful life like a man before Islam. The Messenger of Allah restored the dignity of women through the Farewell Sermon. He said: "O People, it is true that you have certain rights with regard to your women, but they also have rights over you". When dissected, this very sentence applies to wives, daughters and mothers as well.
Coming to the last point under discussion – whataboutery. Taking queue from one of our pieces published in an English daily, Pakistani political elite has extensively used whataboutery to parry difficult questions. Whataboutery is quite universal and even prevalent in American politics. Even ex-President Donald Trump had been accused of whataboutery in response to criticism leveled at him, his policies, or his support of controversial world leaders. Trump had developed a consistent tactic when criticised, by stating that someone else is worse.
Whataboutery has also affected political debate in Pakistan. The moment leadership is confronted with tough questions related to their personal conduct or financial assets, one finds whataboutery as a response. We frequently listen to arguments such as, "Why don't you look at so and so leader of that political party, he is also having assets in tax havens oversees."
Although the issues of lying and whataboutery will not be addressed any time soon, it's our collective responsibility to discuss and debate these ethical issues through all forms of media and develop legal and moral firewalls in our democratic system to minimise the pitfalls of these diseases. After all democracy is not about vote count only, it enshrines higher principles of morality, transparency, accountability and ethics.
Without being in a position to advise and counsel PTI leadership, we can suggest that Imran Khan should come forward, like Modi, and acknowledge the ownership of all of his children. This could start a process of catharsis and repentance, which may pave the way for developing a new code of conduct for our political leadership across the board. But, this requires moral courage, honesty and a sense of repentance to overcome inner contradictions.
We also feel that all political parties and leaders should follow the same standards of morality and stop hiding behind the firewall of whataboutery.
Published in The Express Tribune, December 19th, 2022.
Like Opinion & Editorial on Facebook, follow @ETOpEd on Twitter to receive all updates on all our daily pieces.
COMMENTS
Comments are moderated and generally will be posted if they are on-topic and not abusive.
For more information, please see our Comments FAQ