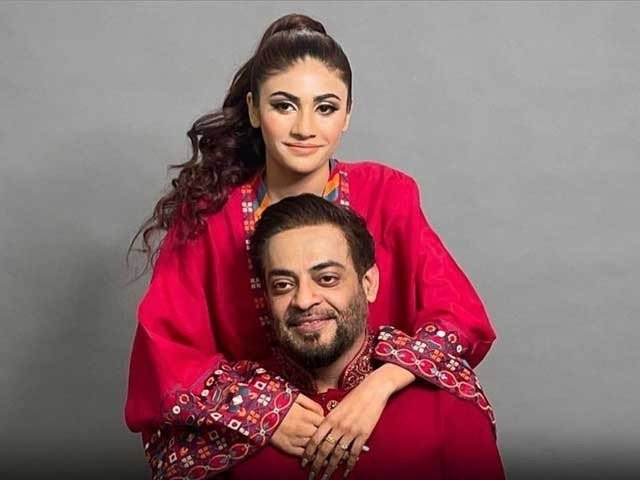 ---
Late televangelist, Aamir Liaquat Hussain's third wife, Syeda Dania Shah has been arrested by Federal Investigation Agency, reported Express.pk. According to Shah's mother, Salma, several police officers raided her house and subjected the latter and her children to torture. She further added officers thrashed Shah and dragged her to the police van as they took her away.
Salma further alleged that Hussain's first wife, Syeda Bushra's lawyer was among the police officers. She added they are clueless as to why Shah has been arrested and under which case. Salma added that she was asked to come to Lodhran Saddar police station to inquire further.
However, several news portals have reported that Shah has been arrested by the FIA for leaking Hussain's indecent video earlier this year. Shah had previously shared a clip of the late host on social media, which prompted uproar. Later, the television personality shared his two cents on the matter and has revealed that he has no choice but to leave the country after 'indecent' videos made rounds on social media.
"These people are paying heed to a 14-15-year-old," Hussain had said in the detailed video as he recites some verses from the Holy Quran. "Anyone who consumes alcohol cannot recite these verses. Everyone has buried my reputation in the mud over a girl whose interviews should not have taken in the first place. She filed for divorce and I was complying with it. All these new YouTubers and so called journalists who have come forward [to give coverage to Dania] have done great injustice to Pakistan."
Have something to add to the story? Share it in the comments below.
COMMENTS
Comments are moderated and generally will be posted if they are on-topic and not abusive.
For more information, please see our Comments FAQ