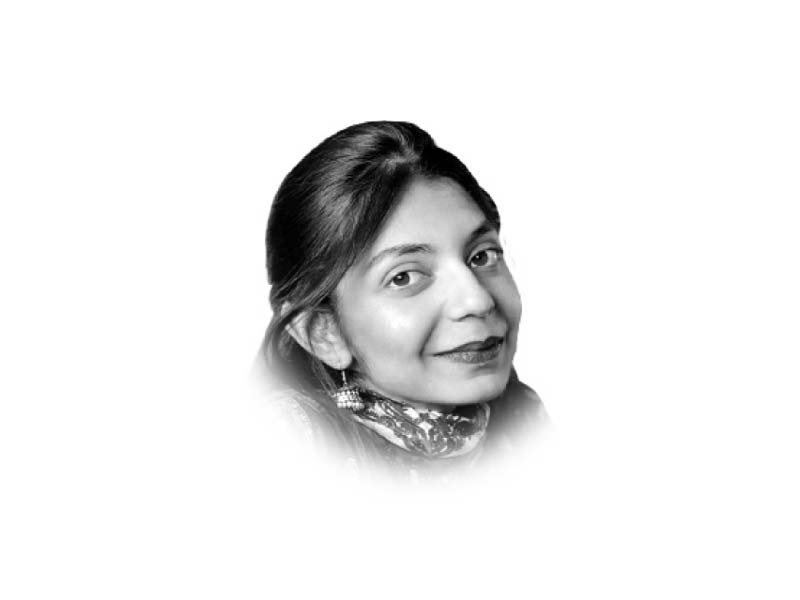 ---
The age-old practice of chronicling the social and cultural worlds around us as stories has evolved over centuries to take multiple forms. There was a time people narrated anecdotes and epics to one another huddled around bonfires. In my childhood, my nani jaan told me stories of fairies and faraway kingdoms to put me to sleep. It progressed into a more embellished form with the advent of the theatre. After the invention and production of paper, scribes penned these stories and epics as beautiful manuscripts. The commercialisation of printing brought about a revolution in books and advertising. Along came film in the 20th century, and cinema and TV took over as the new "IT" medium for storytelling.
With the advent of the Internet in the 21st century and user-generated content, everyone can tell stories. An information overload in the era of post-modernism was unlikely to come without consequences. A trend towards fascism and populism in domestic political landscapes worldwide, paired with post-truth identity and narrative construction using language, knowledge, literature, art, media and various sub-categories of digital culture, has resulted in digital storytelling becoming the new playground for great power politics.
Another revolution in digital storytelling is knocking at our doors today with Web 3.0 — specifically, Augmented Reality, Virtual Reality and Non-Fungible Tokens. Whilst VR allows a 3D parallel universe to co-exist with this world, AR superimposes computer-generated graphics or videos on what we can see, feel, hear, touch and smell around us, like it did in the game Pokemon Go. NFTs are digital artworks on the blockchain, which may be standalone artworks or a part of collections, which sometimes count up to thousands of pieces.
It is imperative for Pakistan, a developing country, to look towards innovation, leveraging futuristic technology to conserve its past. When we speak of the War on Terror, the human cost, economic and social impacts are often discussed. However, the ignorance of creativity and cultural heritage in society at large and policymaking spheres, when priorities are survival-centric, has come to light less often. Being a resilient nation has cost us dearly. The lack of supportive structures, economic security for related professions, the social stigma attached to art for many reasons, and the lack of respect for culture also translate into intolerant and polarised inter-ethnic discourse.
Pitching ethnic identity against nationalism, rather than bringing the former beneath the latter's umbrella, is a colonial ideological shackle we must break. Pakistan was founded on the idea of unity in diversity, which is a value we must hold onto, personally and in state policy.
Oral literature is one aspect of cultural heritage of extreme importance in this regard. The documentation of folklore, stories and epics, which pass on from generation to generation, is crucial. With rapid urbanisation killing lore, low literacy rates, little or no translation efforts, and a lack of focus on documentation, Pakistani folklore is threatened to be lost forever. Mythology keeps alive languages and poetry, thereby being an excellent tool to conserve the vernacular at the risk of being lost. Authored by societies, it tells us how we remember our heroes and villains, the games we play, the food we eat, and how we celebrate and mourn, making it a holistic window into a culture. An inherent respect for culture and the feeling of other cultures not being "so different" can potentially be our most important weapon as a society to fight the cultural superiority complex we often see in informal online discourse.
With the advent of Web 3.0 technologies and a booming IT sector, Pakistan has immense potential it can realise in the heritage-tech sector. Web 3.0 is based on systems designed to be inherently inclusive and to function with or without state patronage. Cultures evolve, and the future is digital — it is why there is a pressing need to bridge this gap between the past and the present. A systemic effort to virtualise local lore, with AR, VR and NFTs, will aid intangible heritage conservation and create creative and economic opportunity.
Published in The Express Tribune, December 10th, 2022.
Like Opinion & Editorial on Facebook, follow @ETOpEd on Twitter to receive all updates on all our daily pieces.
COMMENTS
Comments are moderated and generally will be posted if they are on-topic and not abusive.
For more information, please see our Comments FAQ