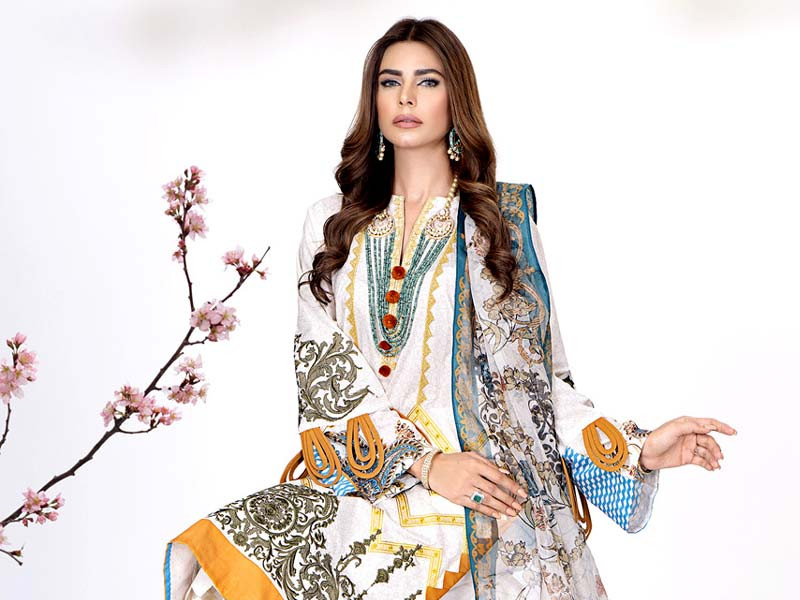 ---
Mehdi is a design house with a coveted couture, formal wear and unstitched collection this fall/winter. This fall, Mehdi brings the most luxurious fabrics and embroideries to upgrade your wardrobe.
Valley of Heaven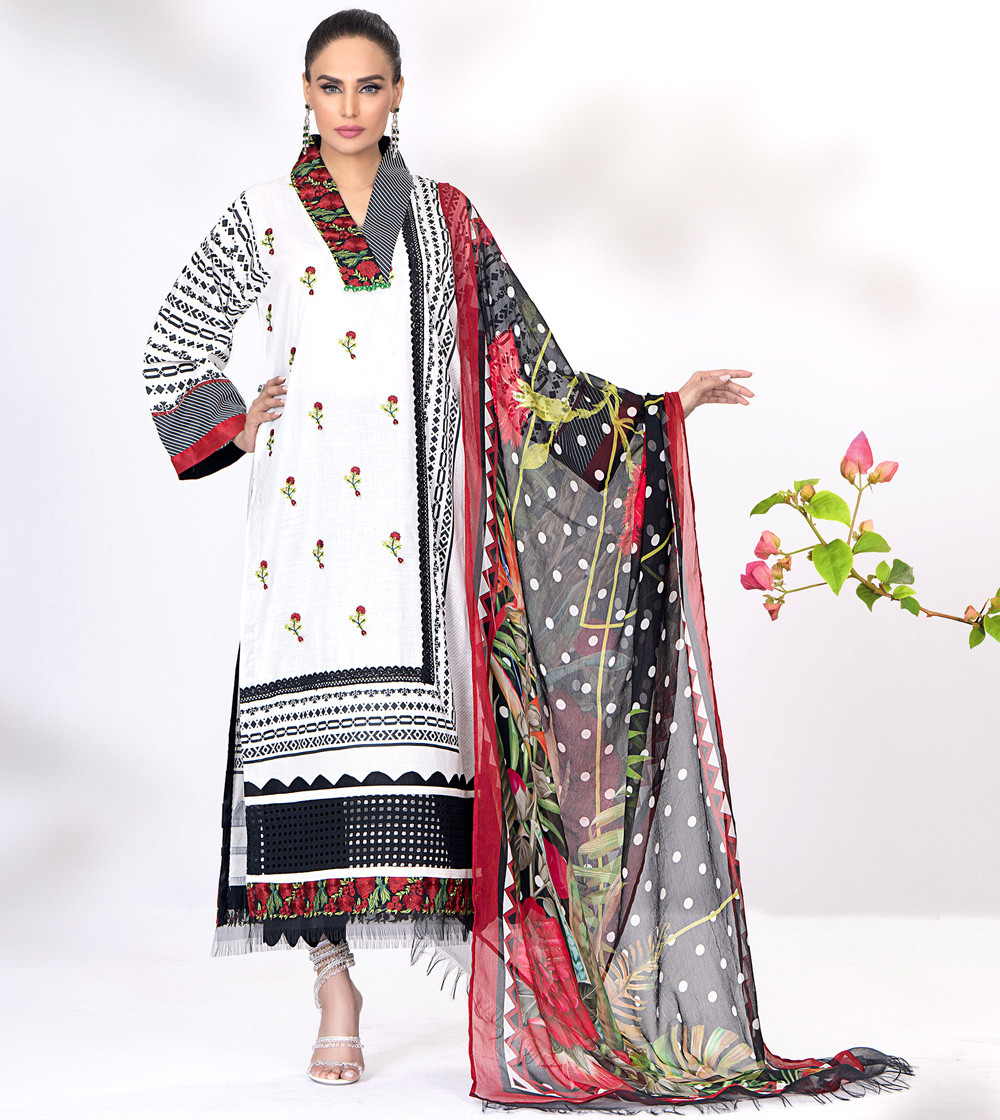 This outfit has just the right amount of red floral with a touch of green on the ash white canvas enhanced in black print and chikankari border. This beautifully embroidered shirt is paired with solid black pants and aesthetically printed chiffon dupatta. A must have outfit for the season.
MIRAGE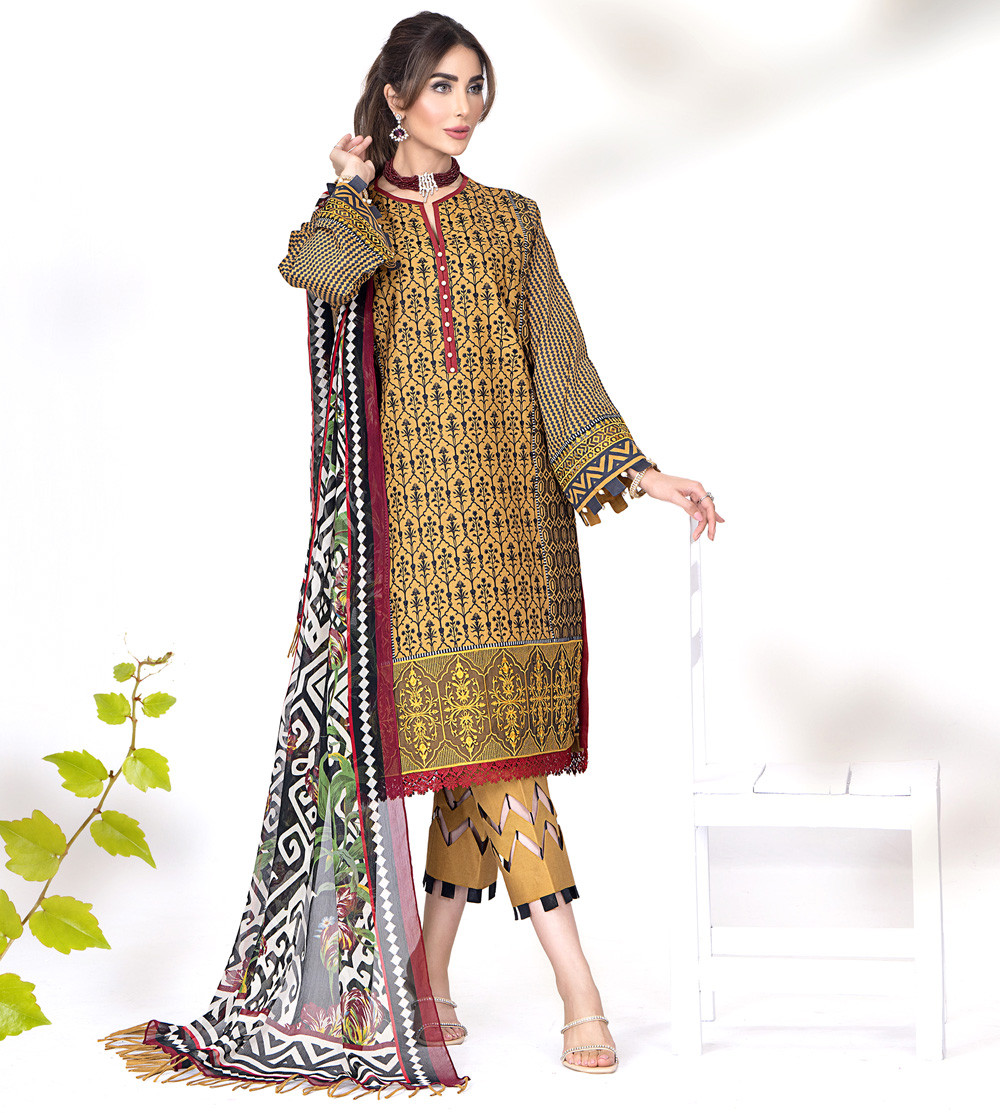 Radiate an aura of elegance in this mughal architectural designed printed and embroidered shirt in the shades of earthy hues. The outfit is completed with matching pants and a beautifully designed contrasting printed dupatta in chiffon.
DUSK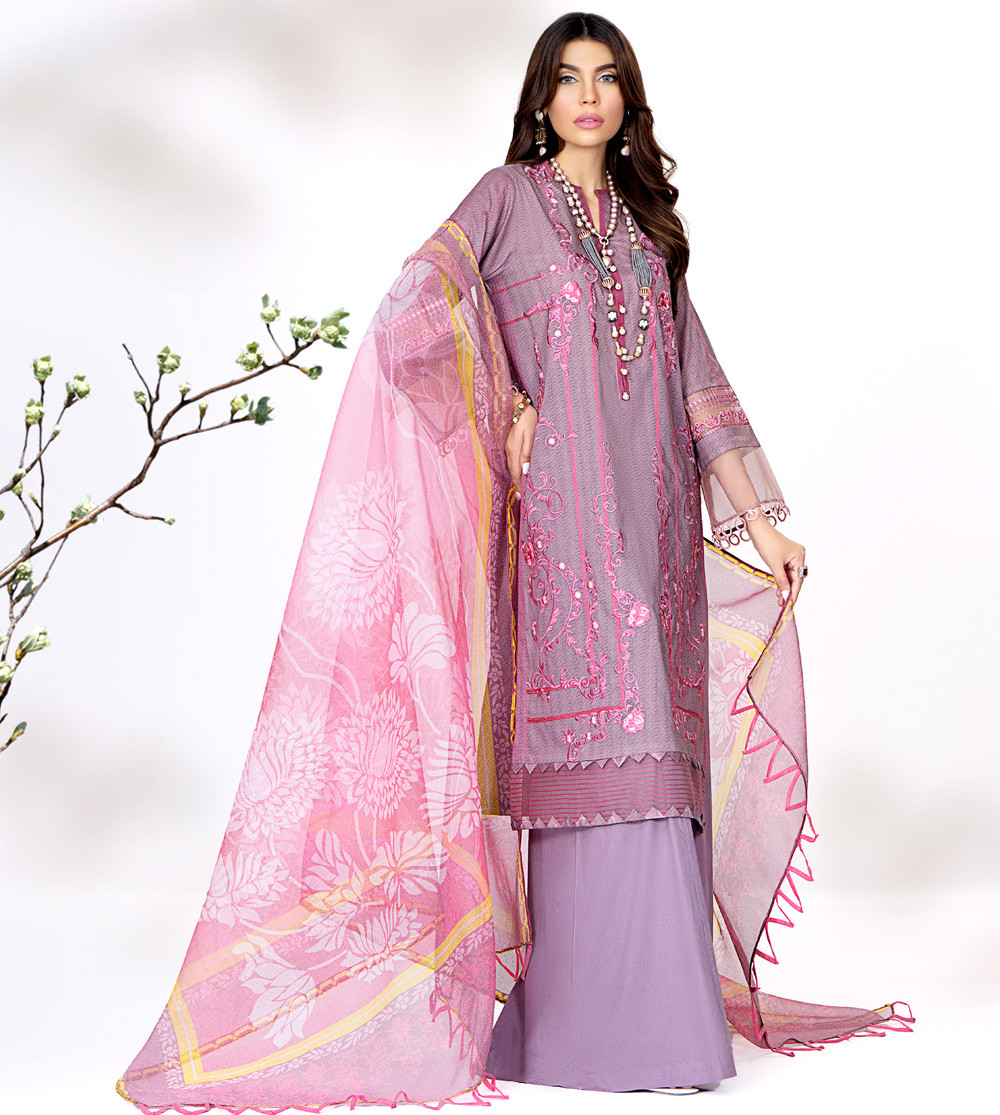 A very romantic soft and feminine design which features very delicate bright pink floral resham embroidery on a dusky purple canvas with matching pants and a gorgeous contrasting cotton net dupatta. A perfect outfit for winter events on a bright sunny day.
FLORA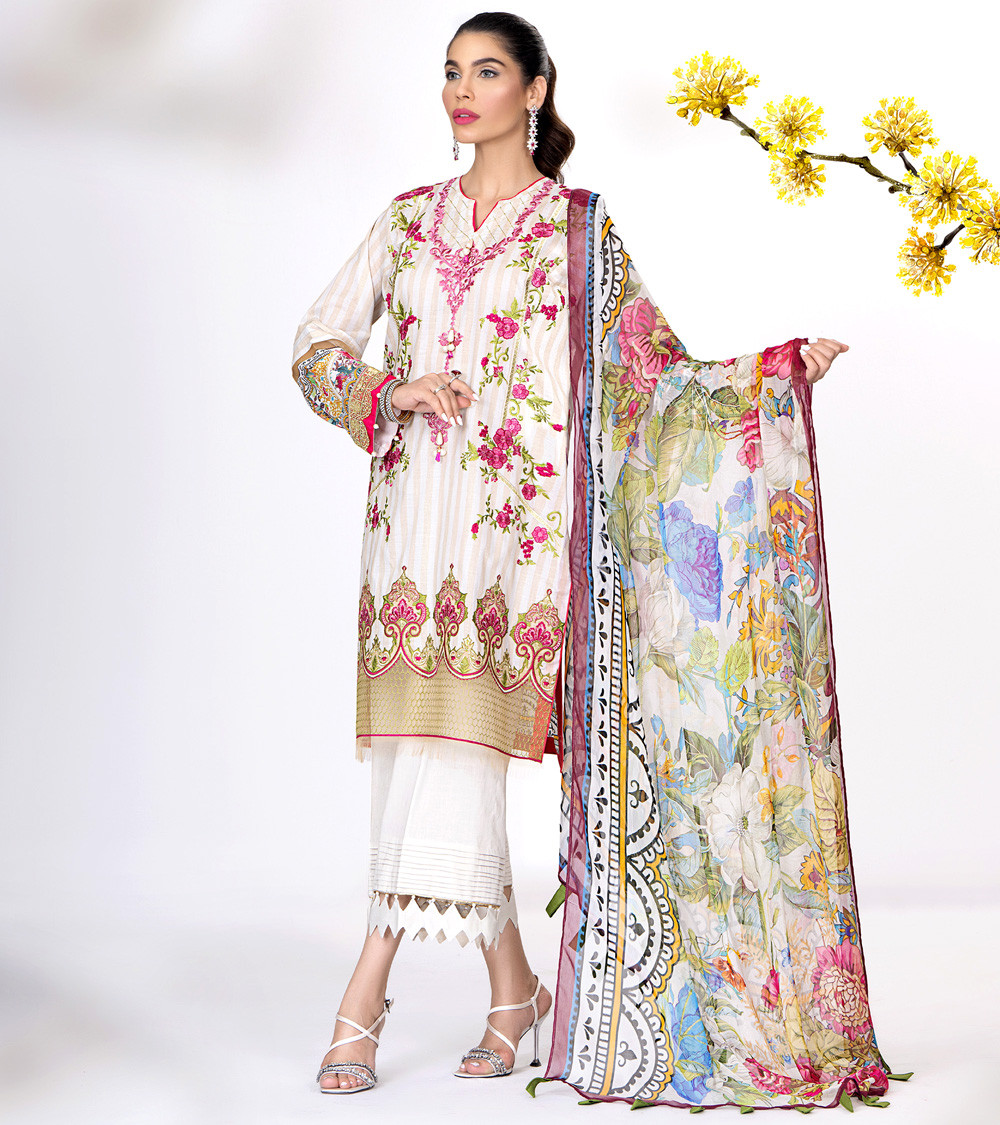 It is fall and Mehdi has got just the right floral patterns for this extended warm weather. The beautiful digital printed creamy white shirt is tastefully and delicately embroidered in the floral hues of pink and green resham. The outfit is accompanied with a stunning floral chiffon dupatta and matching pants.
ARCO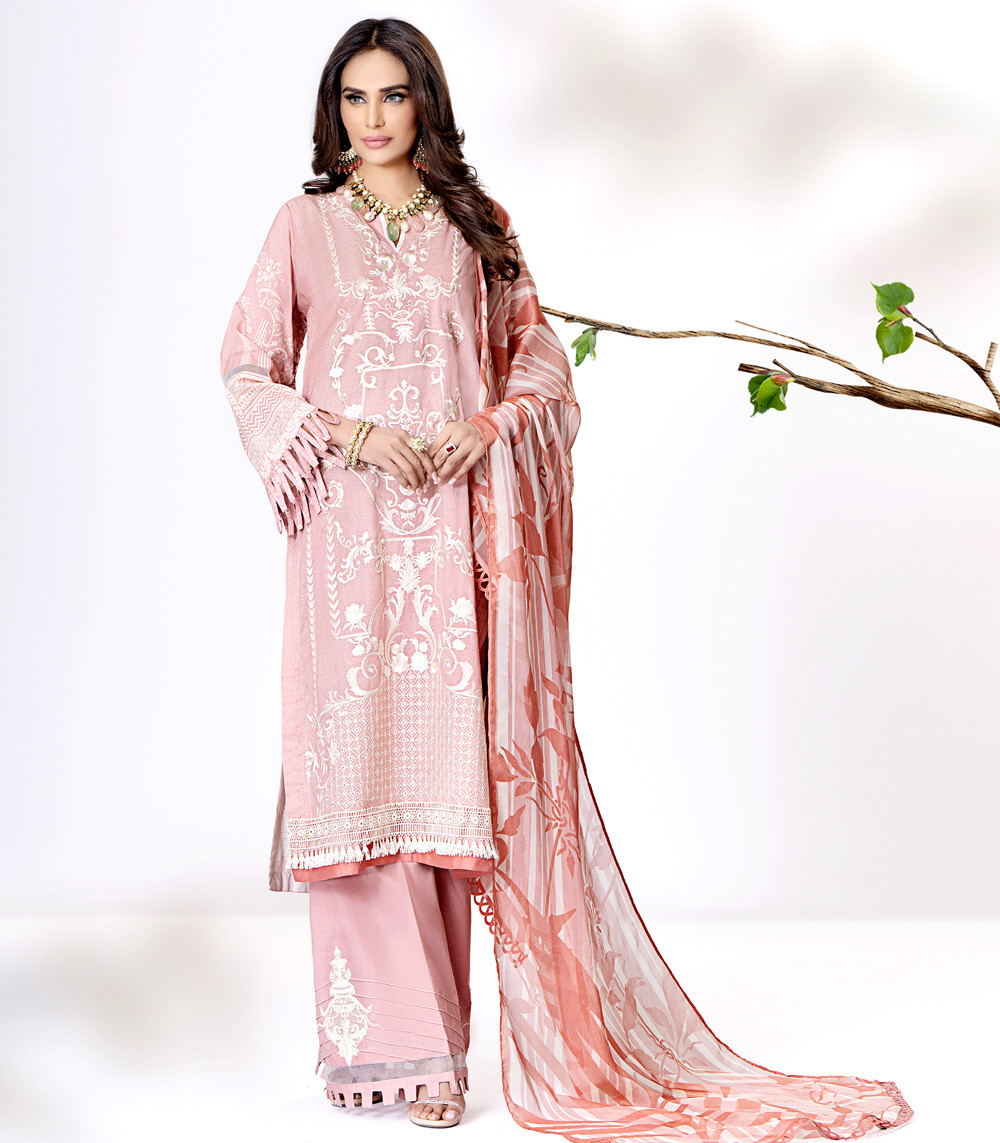 A very classic look in the miniature inspired embroidery on a solid tea pink outfit. The outfit has very delicate resham embroidery all over combined with a bold abstract floral design matching chiffon dupatta paired with matching pants. This look is to celebrate the power of a woman.
Mon Amour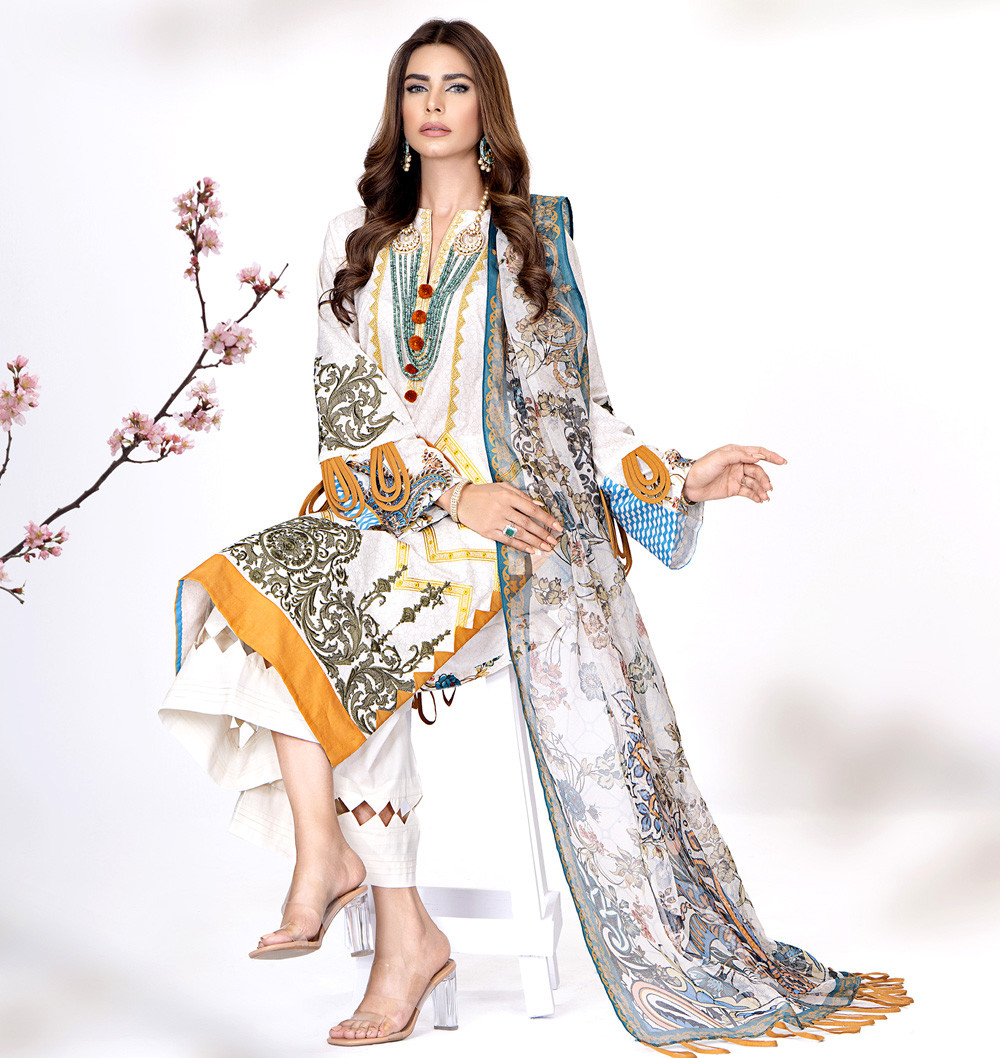 This beautifully designed and tastefully embellished shirt comes in tones of cream, olives and flaming rust to make a style statement paired with matching pants and a beautiful paisley and floral designed cotton net dupatta. The outfit is perfect for winter tea or lunch.
COMMENTS
Comments are moderated and generally will be posted if they are on-topic and not abusive.
For more information, please see our Comments FAQ