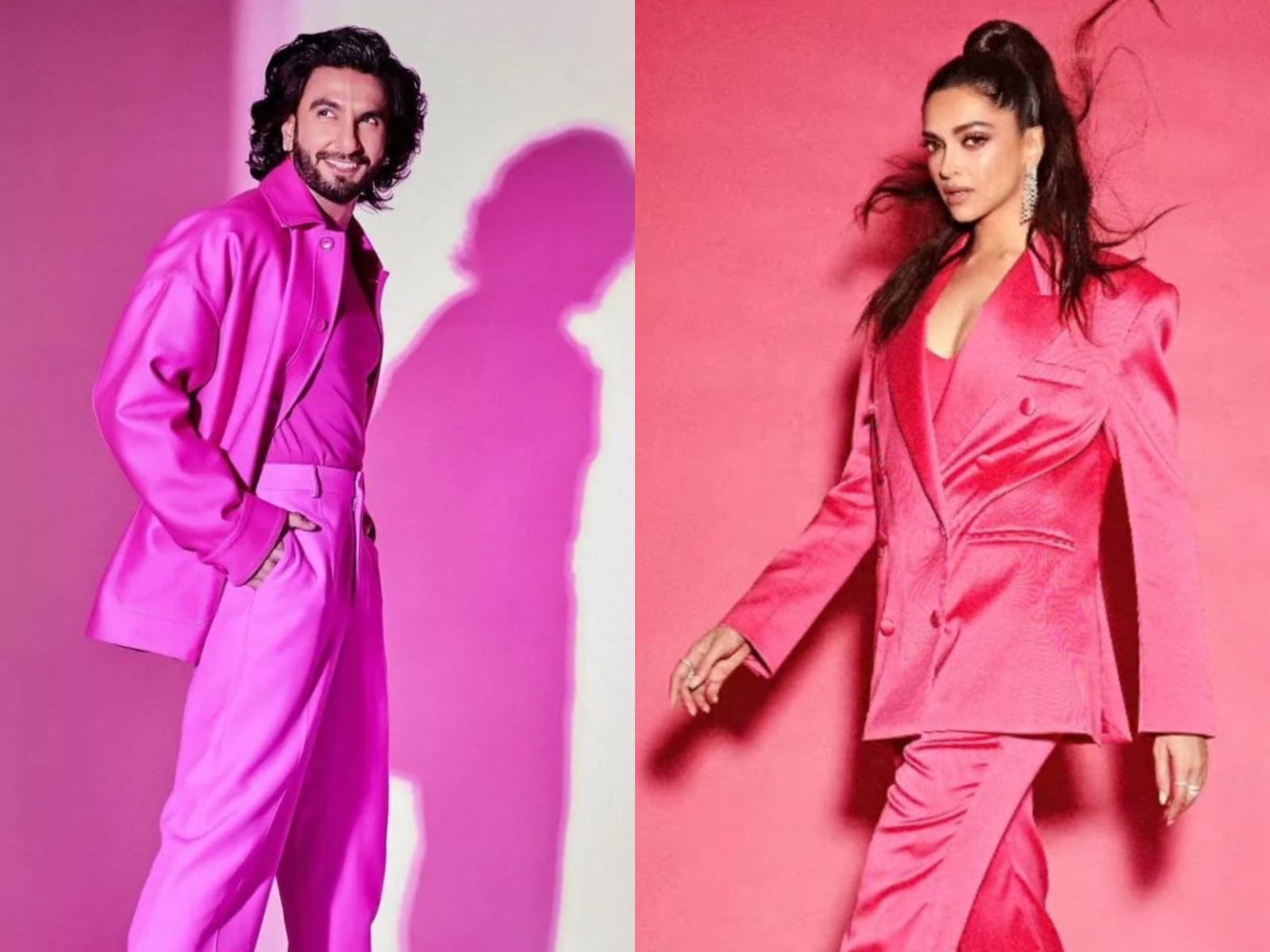 ---
One of the most popular couples in Bollywood, Deepika Padukone and Ranveer Singh leave no stone unturned when it comes to expressing their love for each other. From cheesy pictures to touching Instagram captions, they love each other like no other and we are all for it! But little did we know their love sometimes transitions into them having similar taste in fashion too.
The power duo recently sported matching power suits in pink. With their pictures going viral on social media, fans could not stop drooling over their looks. And let's be honest, neither could we! So for all DeepVeer fans out there, here is a breakdown of their looks.
Deepika Padukone
The star looked glamorous in a pink pantsuit with a well-fitted blazer and pants. A perfect pick for the upcoming party season, the power suit was from the racks of designer Magda Butrym. The satin texture highlighted the fabric buttons, lapels and boxy cut. With dainty diamond earrings and matching finger rings from Karishma Joolry, she added some sparkle to her vibrant outfit.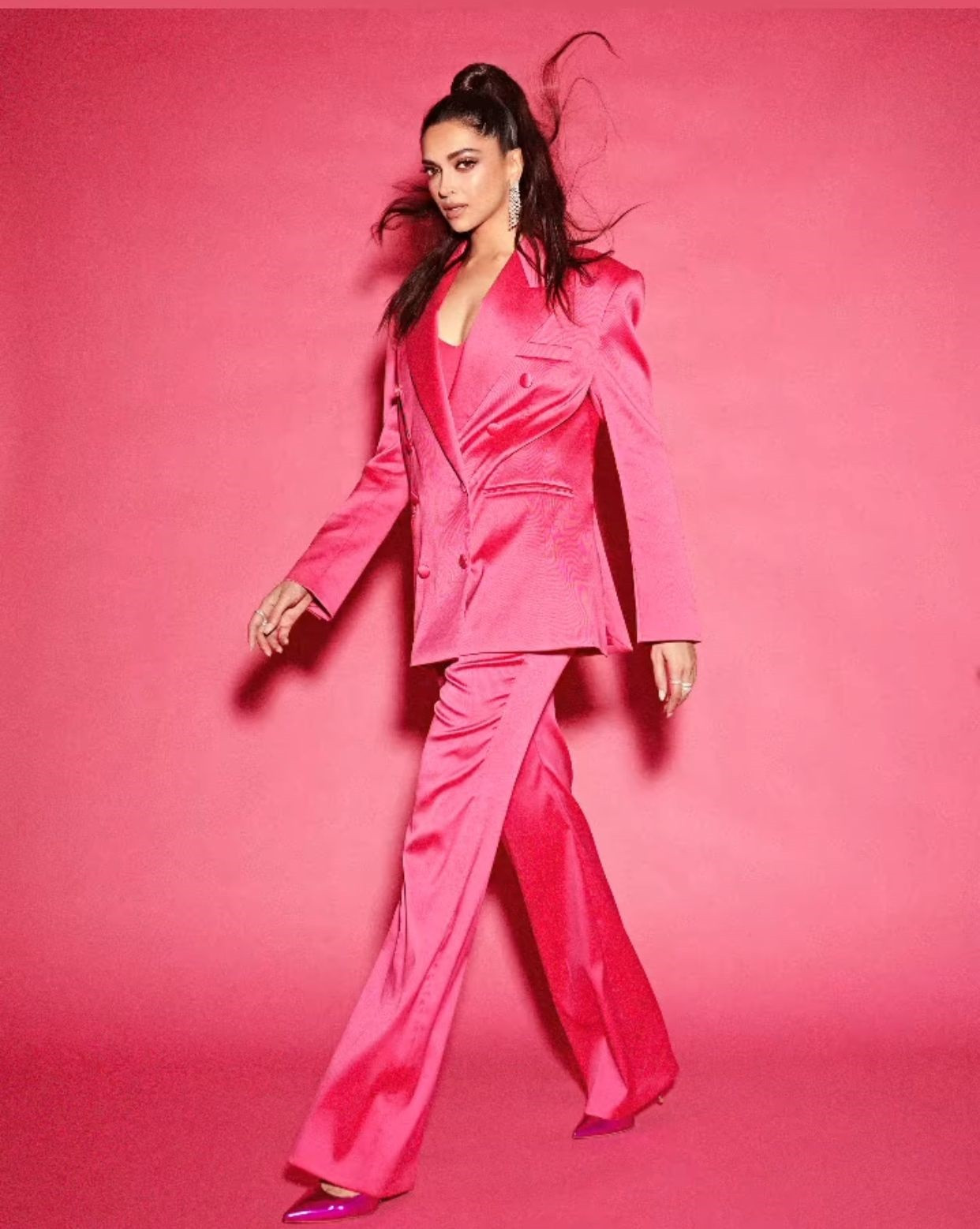 She slid into a pair of pink stilettos, complementing her monochrome look. She completed her look with nude makeup, lots of highlighter winged eyeliner and a messy high ponytail. The Bollywood diva's look was styled by Anjali Chauhan and Siân Gabari.
Ranveer Singh
Matching his ladylove's look on another occasion, the superstar knocked it out of the park in a fuschia pink power suit. Of course, the oversized blazer was enough to add to the 'cool dude' look Ranveer seemed to be aiming for. The T-shirt underneath the blazer and purple-ish pink kicks provided for a casual touch to the overall formal ensemble. Donning long hair, a moustache and French beard, he looked like a visual treat.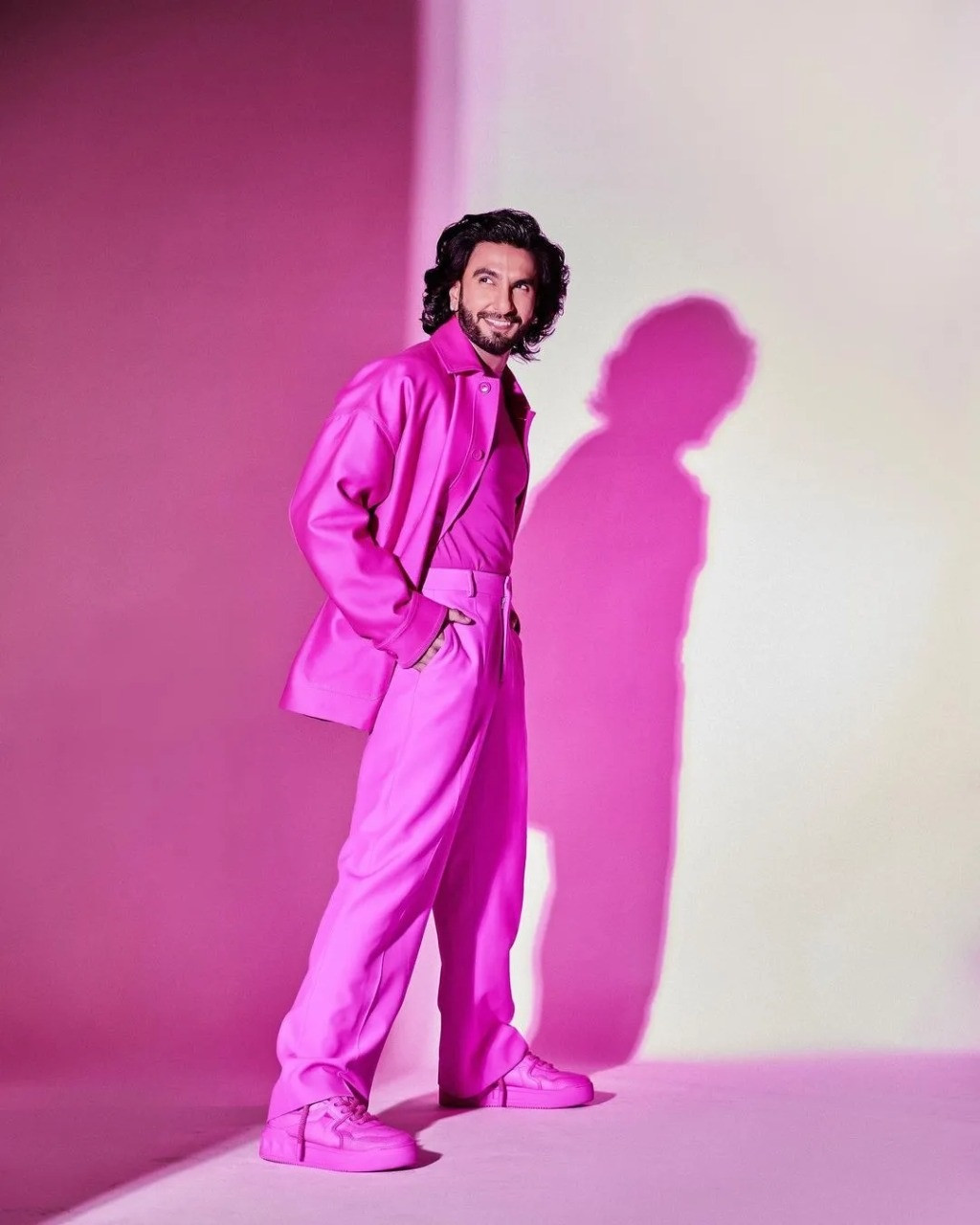 Safe to say, Ranveer gave tough competition to wifey Deepika! In a recent interview with Esquire Singapore, the actor spoke about his personal style. He said, "It's just that I have this free-flowing creativity. I am naturally a creative and expressive person, and my appearance is just an extension. It's just one of the ways in which I create and I express. So, I do my hair in different ways, I wear all these clothes that aren't considered conventional and I've been like this since I was a kid."
COMMENTS
Comments are moderated and generally will be posted if they are on-topic and not abusive.
For more information, please see our Comments FAQ