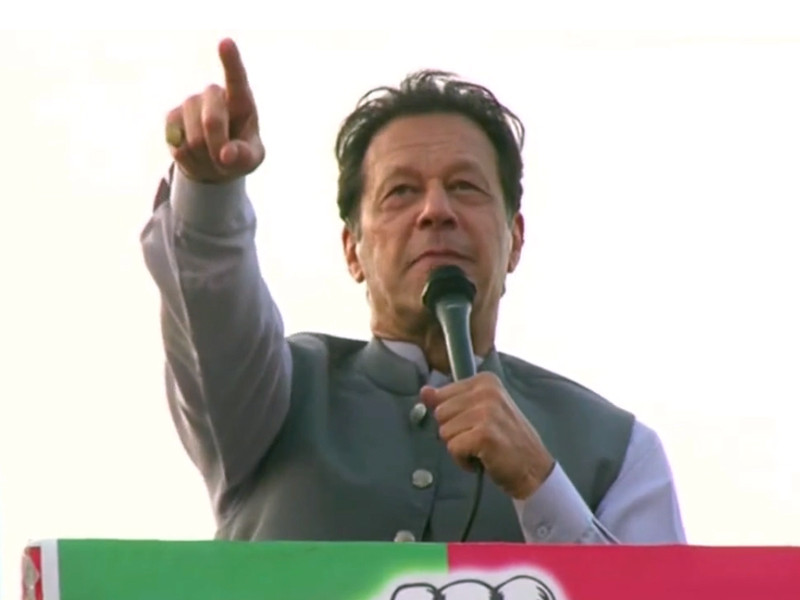 ---
LAHORE:
The Federal Investigation Agency (FIA) Lahore has submitted its response in the prohibited funding case against PTI Chairman Imran Khan in the court, revealing that former premier's signature and party's letterhead was used to open an account.
According to Express News, the four-page reply stated that the account of the PTI Punjab was being operated in the Gulab Devi branch of a private bank in Lahore.
The reply, quoting the Election Commission of Pakistan (ECP) report, stated that the account was being operated by the PTI Punjab. It was further revealed that Imran's signature was used to open the account.
The election supervisor report stated that according to the law, a call-up notice was issued to the PTI chief whereas the party refused to accept it.
It was further said that PTI's letterhead was used for the purpose.
The FIA reply noted that it was carrying out investigation under the Commercial Bank Circle, adding that it was authorised to conduct inquiry under the Banking Act, 1974.
In August earlier this year, the ECP had issued its verdict in the prohibited funding case — previously referred to as the foreign funding case — against the PTI, which stated that the party did indeed receive prohibited funding.
The PTI, however, claims that all money it received was actually donations from Pakistanis living abroad and did not fall under the premise of illegal funding.
Subsequently, the FIA kicked off its probe against the PTI and registered a case naming Imran and others as signatories/beneficiaries of the PTI account in question.
COMMENTS
Comments are moderated and generally will be posted if they are on-topic and not abusive.
For more information, please see our Comments FAQ