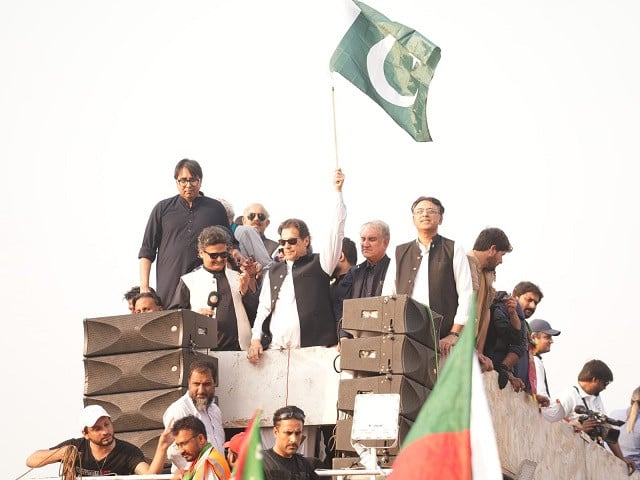 ---
ISLAMABAD:
The previous Pakistan Tehreek-e-Insaf (PTI)-led government enacted the highest number of ordinances than any other government in the country, the National Assembly Standing Committee on Parliamentary Affairs was informed on Wednesday.
The committee, which met here with its Chairman Muhammad Abubakar in the chair, was also informed that the provincial seats in the National Assembly could change if there was big difference in the population data in the next census.
The parliamentary affairs secretary told the committee that 77 ordinances were issued during the three-and-a-half-year tenure of the PTI government, spanning from August 2018-April 2022. "The number is the highest by any regime in the country's history," the secretary said.
The current government had issued three ordinances so far, while it passed 21 acts in parliament. During the PTI government, 158 bills were passed by the National Assembly and 105 by the Senate, compared with 24 bills passed by the National Assembly and 28 by the senate during the current government's tenure.
Committee member Maulana Abdul Akbar Chitrali asked the secretary "how many of those bills are against the interests of Pakistan". The parliamentary affairs secretary replied: "How can I say that a bill passed by parliament is against the interests of Pakistan."
Speaking on other matters, the secretary said that the authorities follow public complaints on the Prime Minister Grievances Wing. "We follow the complaint and also call them [the complainant] and ask whether their problems have been resolved."
The secretary told the committee that after the completion of the census, the change in the population data would be determined. If there was a big increase in the population of a province, he added, the province's seats would be increased.
COMMENTS
Comments are moderated and generally will be posted if they are on-topic and not abusive.
For more information, please see our Comments FAQ