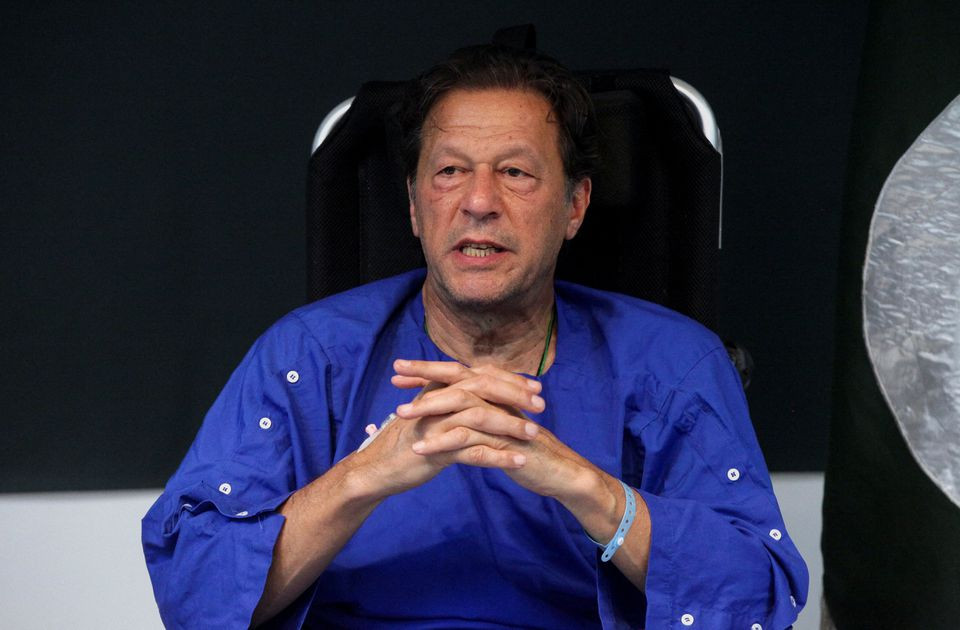 ---
ISLAMABAD:
The Election Commission of Pakistan (ECP) on Monday initiated proceedings to strip PTI chief Imran Khan of his party's chairmanship following his disqualification in the Toshakhana reference.
The ECP has scheduled the hearing to remove the former prime minister as the party chief on December 13 and issued him a notice for the same, sources said.
Meanwhile, PTI sources also confirmed that it has received a notice from the Election Commission to Chairman Imran Khan
PTI General Secretary Asad Umar said the party will write a letter to the Chief Election Commissioner (CEC) Sikandar Sultan Raja to inquire about the reason for sending a notice.
Read more: Imran moves LHC against FIA inquiry into 'cypher audio leaks'
He said they would challenge the legitimacy of the notice, adding that the ECP had no authority to remove Imran Khan as party chairman.
It is pertinent to note here that the Islamabad High Court (IHC) is also set to hear PTI's appeal against ECP's verdict in the Toshakhana case on December 8 after it accepted Imran's application for an early hearing.
Earlier, the Lahore High Court (LHC) had admitted for hearing a plea seeking the removal of Imran Khan as PTI chairman.
The petition stated that after Imran's disqualification from the NA-95 constituency following the Toshakhana reference, the person could not head a political party under the Political Parties Order and its rules.
The ECP was requested to remove Imran as PTI chairman and issue directives for the nomination of a new party head.
Also read: Imran accuses Gen Bajwa of playing 'double game' against his govt
The ECP had disqualified Imran from his Mianwali seat in October in the Toshakhana reference against him.
"The respondent has intentionally and deliberately violated the provisions contained in sections 137,167 and 173 of the Elections Act, 2017, who has made a false Statement and incorrect declaration before the Commission in the statement of assets and liabilities filed by him for the year 2020-21. Hence, attracts disqualification under Article 63(1)(p) of the Constitution read with sections 137 and 173 of the Elections Act,2017," the verdict read.
COMMENTS
Comments are moderated and generally will be posted if they are on-topic and not abusive.
For more information, please see our Comments FAQ