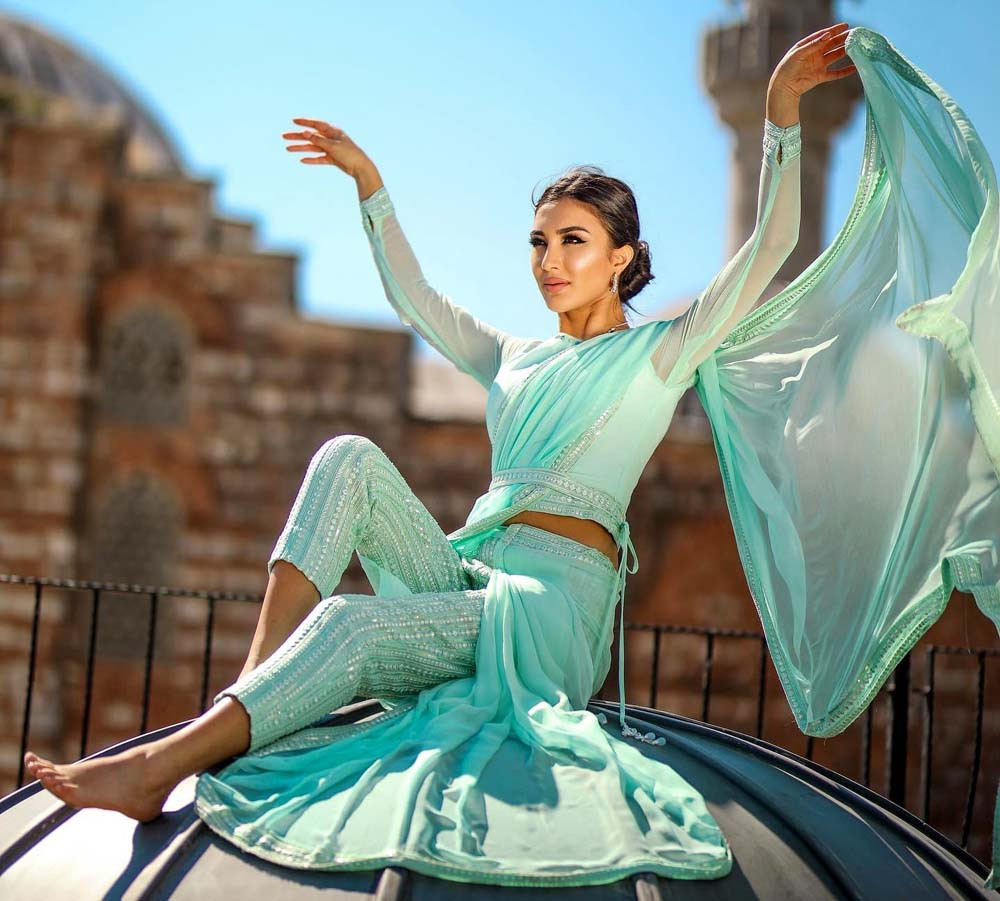 ---
The Sadia Tariq label has developed a unique style of its own, reflecting its intricate embroideries, variety of fabrics, classic aesthetics and distinctive use of colours. This festive season Sadia Tariq has come up with yet another stunning collection, Güzel – that is dedicated to the beauty of women and the strong bond shared between generations of women. A glamorous collection wrapped in a voguish fashion world crafted with the most exquisite details layered in mesmerising hues.
Zaibunnisa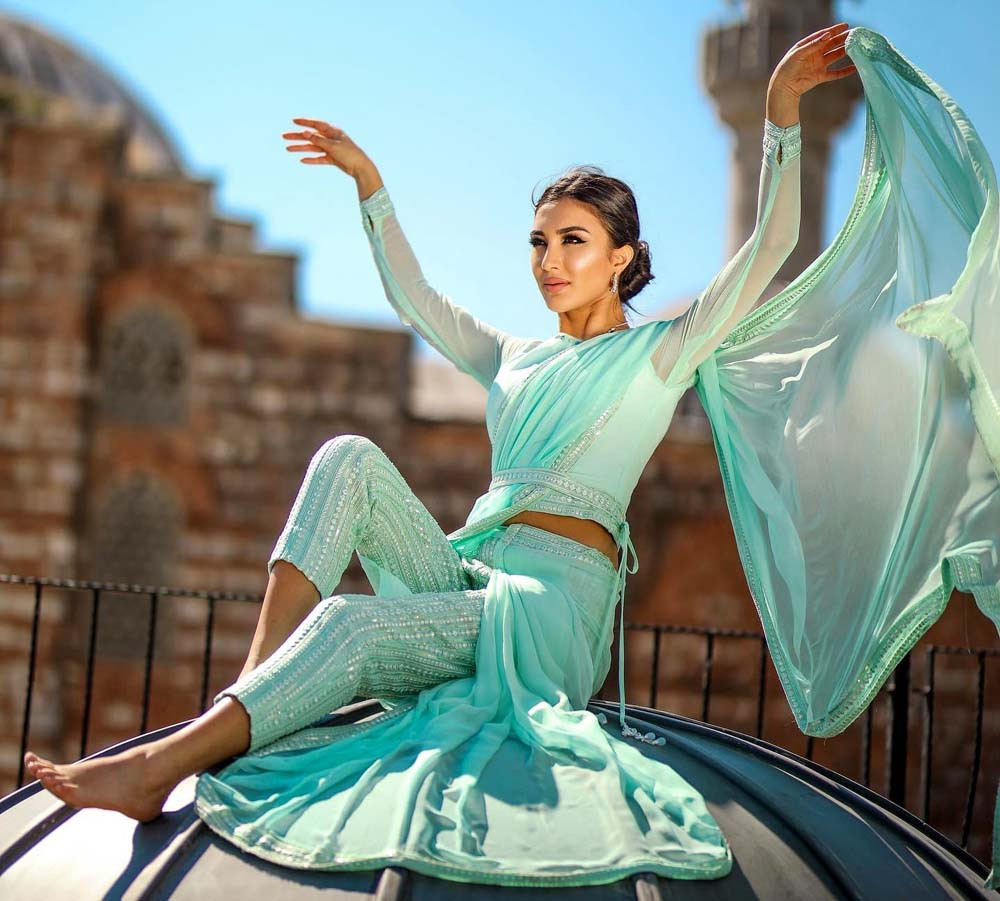 A graceful lilac full-length flared kaftan embellished gloriously with Resham , beads, and semi precious stones over the neckline and sleeves with a complimenting belt that makes it a striking ensemble for all formal festivities.
Noor e Hira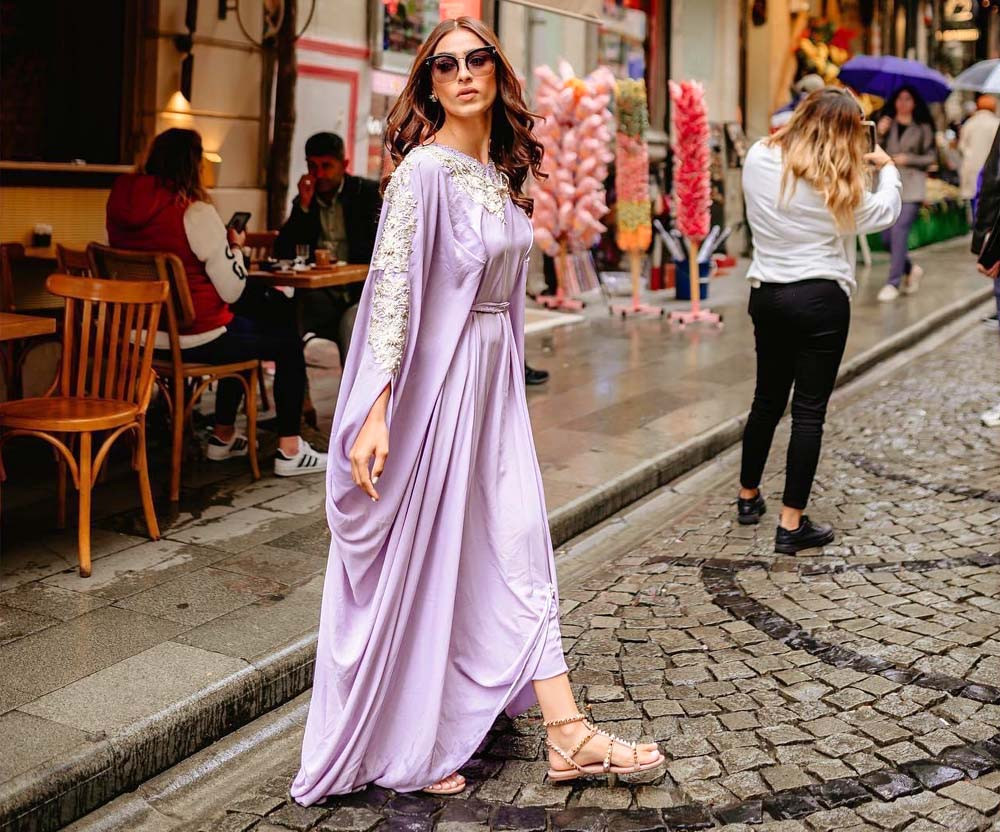 Noor-e-Hira is an arctic blue chiffon saree paired with panni worked fully embellished pants. It is adorned with panni worked border all over the saree, sleeves, and belt reviving the beauty of ceremonial essence.
Askim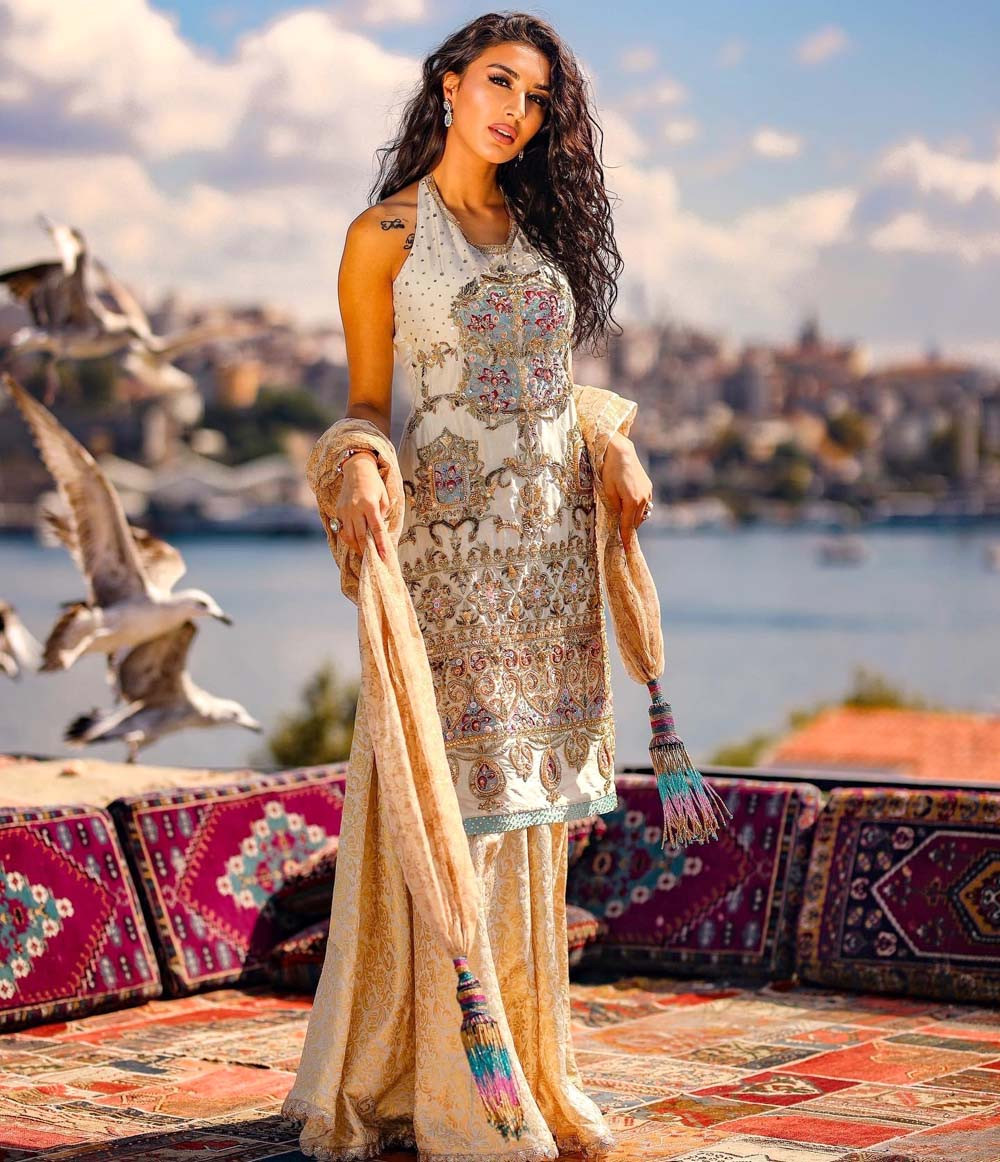 An aesthetically curated full-length pure embossed silk kaftan crafted miraculously with antique ari and tilla work over the neckline and sleeves designed to turn any festive moments magically.
Hayal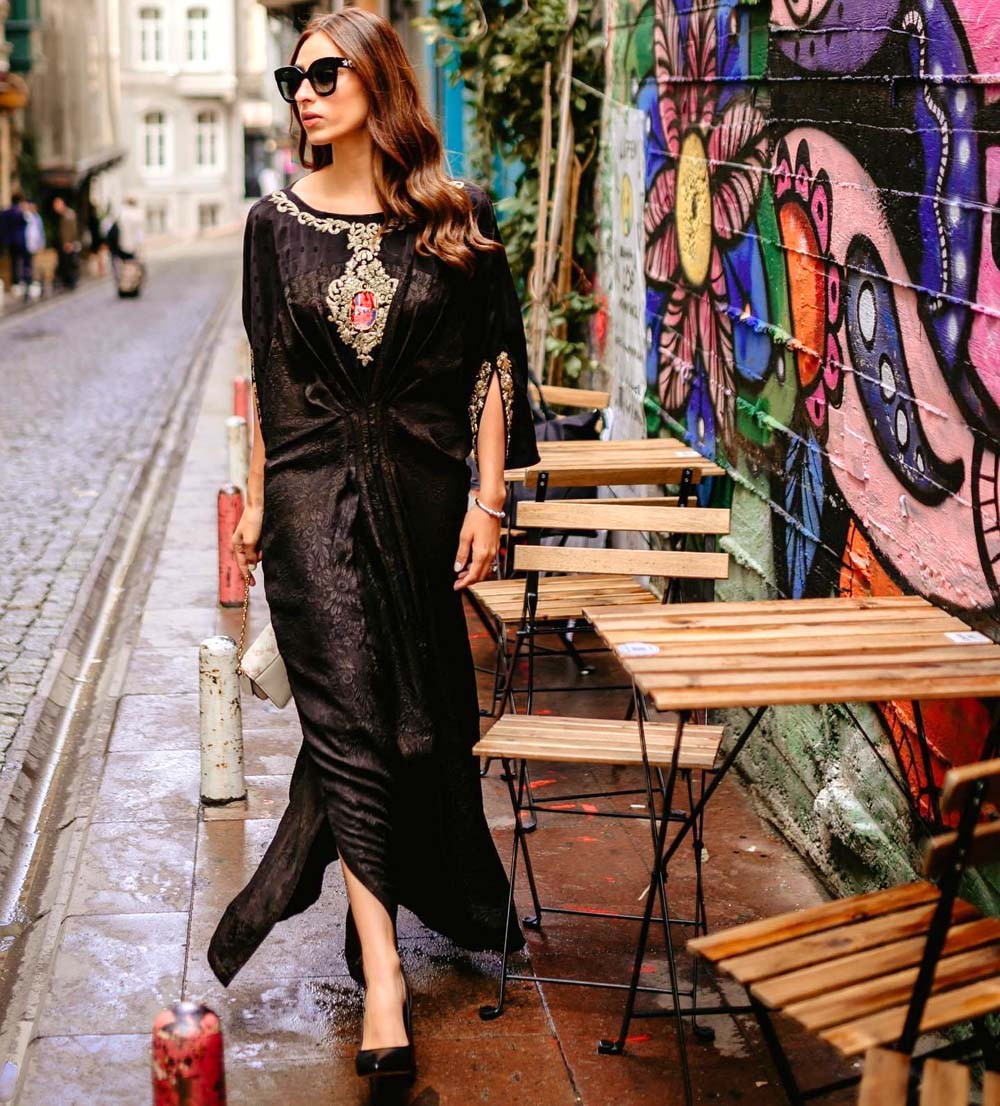 Hayal is a perfect dreamy festive ensemble having pure raw silk off-white shirt alongside splendid gold zari jamawar sharara and a glorious tissue dupatta. This ensemble is exquisitely detailed with sequence and zari work along with intricately appliqued signature hand-painted silk. Sharara border is also embellished with sequence and tilla work along with beaded tassels on the dupatta.
Tatlim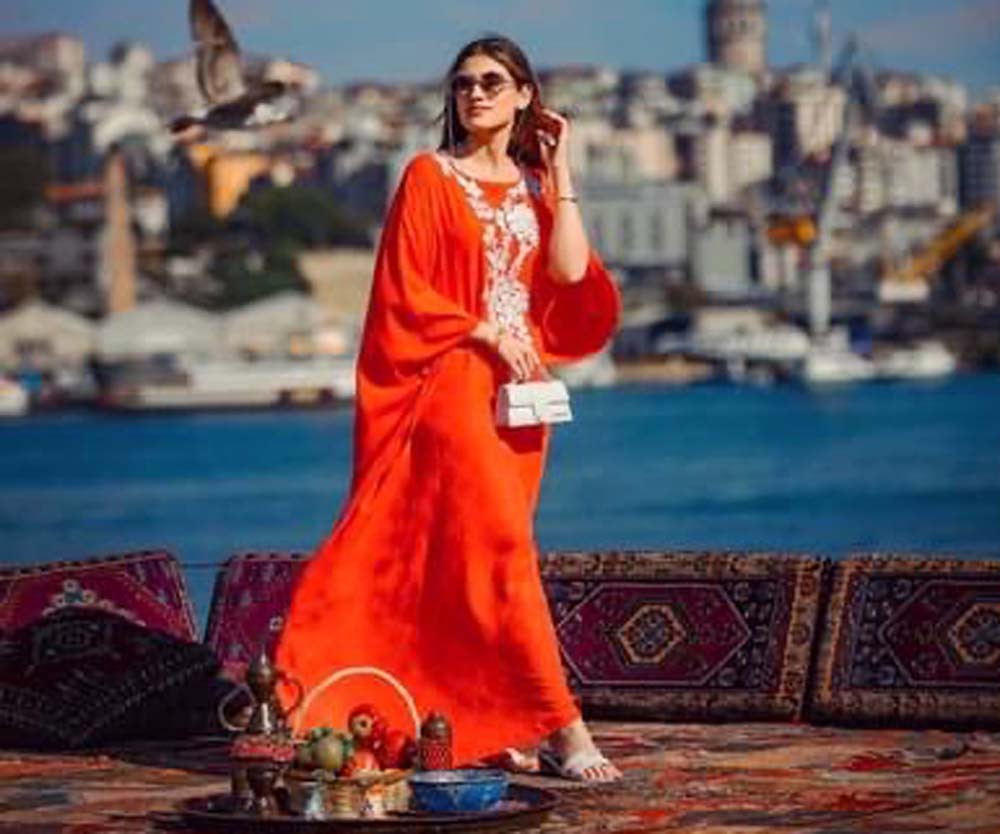 Tatlim is a dreamy peach ombré chiffon sari paired with fully embellished raw silk sharara pants. The meticulous details using silver beads, sequence,tilla, and pearls over the sleeves, blouse, and belt showcase a perfect pastel festive outlook.
Mushk-e-Haya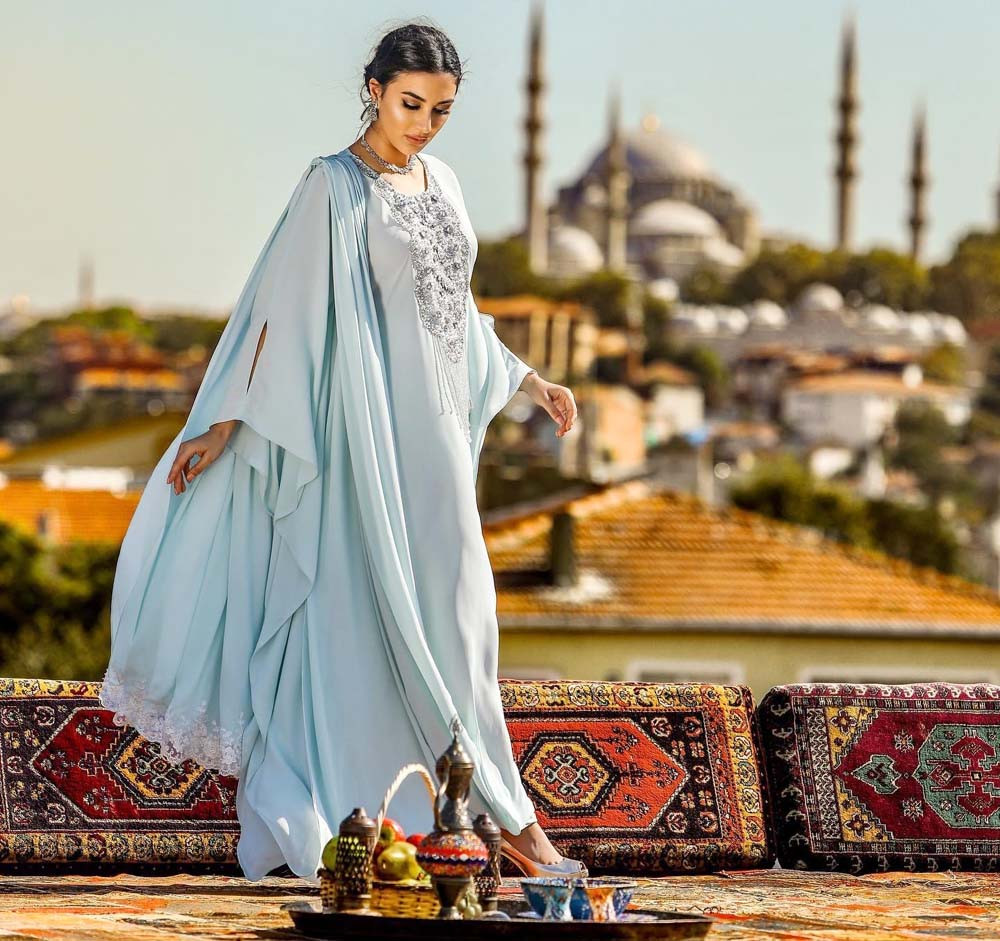 Mushk-e-haya is an ice blue georgette sari kaftan crafted with lace and stone work on the neckline fused with hanging beads on the neckline and lace trim on the border radiating elegant charm and splendor.
Narang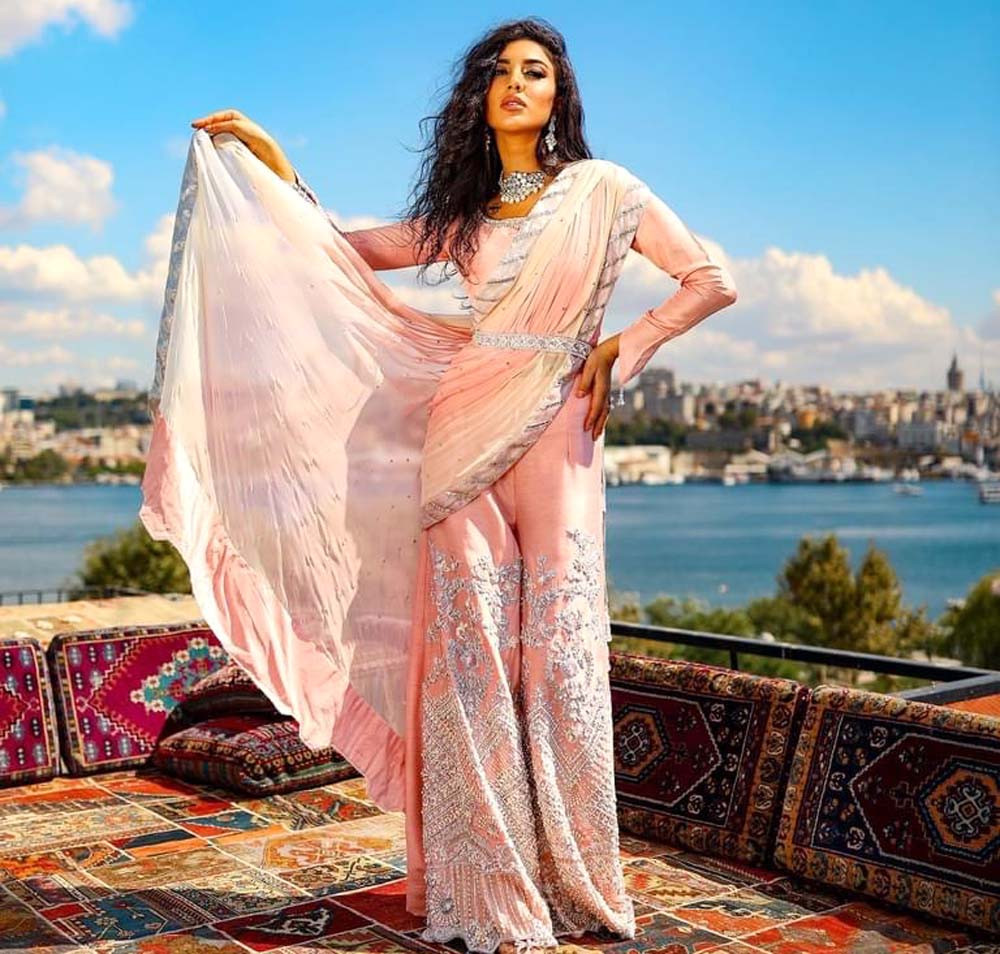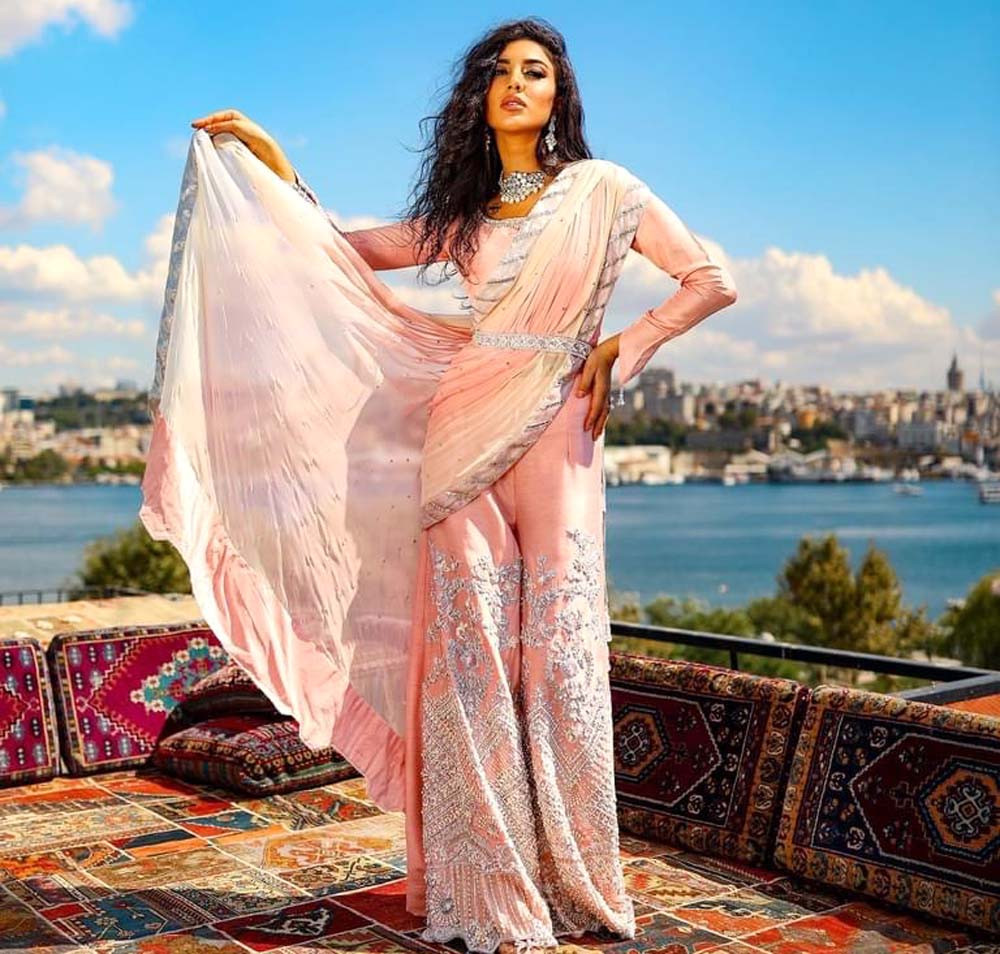 Narang is a jacquard linen-based glinting asymmetrical style kaftan layered on a vibrant orange colour enhanced with striking embroideries over the neckline making it a must-have for your formal festivities.
COMMENTS
Comments are moderated and generally will be posted if they are on-topic and not abusive.
For more information, please see our Comments FAQ