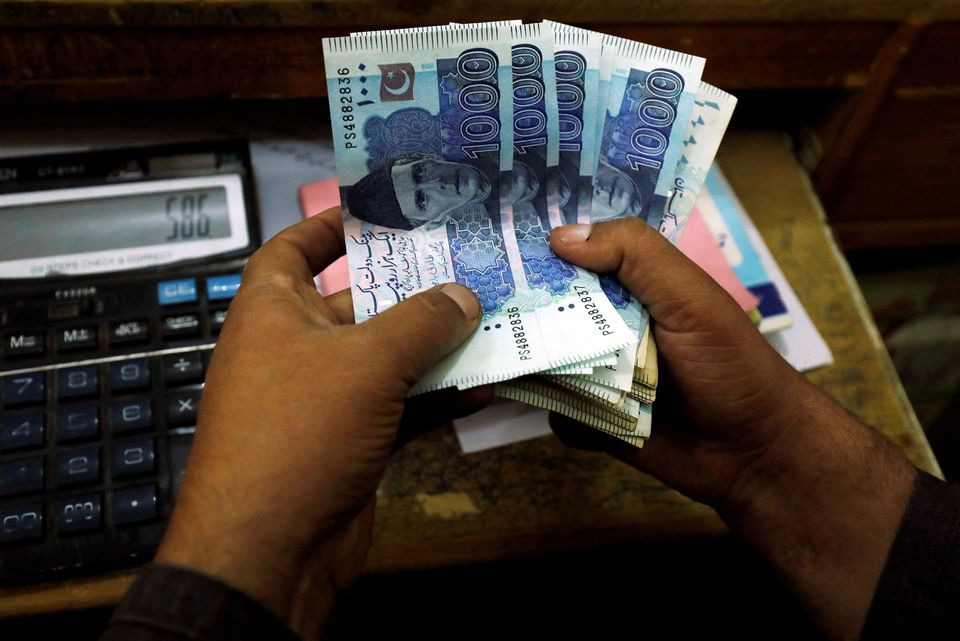 ---
KARACHI:
The receipt of a fresh loan worth $500 million to Pakistan from the Asian Infrastructure Investment Bank (AIIB) helped the rupee close unchanged at Rs223.95 against the US dollar in the interbank market on Tuesday.
The rupee stayed stable on the second consecutive working day, as it inched up by one paisa on Monday. Experts, however, warned that the rupee may lose its value against the greenback if the International Monetary Fund (IMF) continues to delay its ninth review of the domestic economy under its loan programme worth $6.5 billion.
Many multilateral and bilateral creditors have linked the issuance of new loans with the clearance of the IMF review, as foreign exchange reserves have depleted to the critically low level under $8 billion at present.
The rupee depreciated by a net 9.3% (or Rs19) in the first five-month period (July to November) of the current fiscal year 2023 to date. It hit an all-time low of Rs239.94 against the greenback on July 28, 2022. It later recovered to reach Rs217 in the early days of October 2022.
The rupee witnessed a 30% drop in the prior fiscal year of 2022. In the current fiscal year to date, the rupee has continued to fall along with the country's foreign exchange reserves. Foreign exchange reserves stood at $9.8 billion at the end of previous fiscal year on June 30, 2022.
They depleted to $7.8 billion in the week ended on November 18, 2022 despite the receipt of an IMF loan tranche worth $1.12 billion and an Asian Development Bank (ADB) loan of $1.5 billion in the ongoing fiscal year.
Finance Minister Ishaq Dar has reiterated that the fair value of the rupee against the US dollar lies in the range of Rs180-200. He suspects that market forces have undervalued the rupee and manipulated the currency's value to an all-time low in July
COMMENTS
Comments are moderated and generally will be posted if they are on-topic and not abusive.
For more information, please see our Comments FAQ