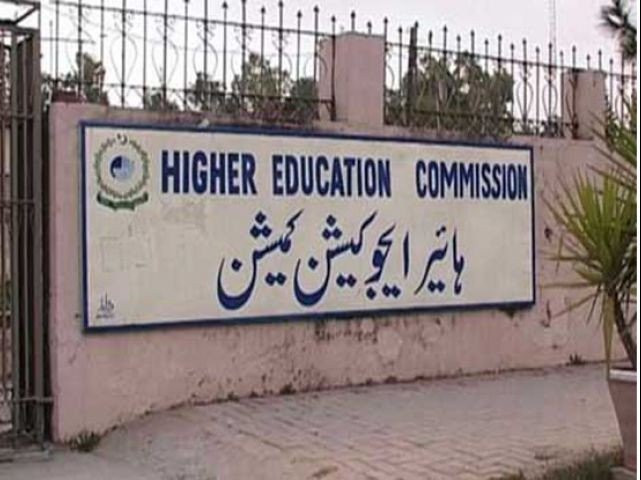 ---
KARACHI:
After nearly two years, the Higher Education Commission (HEC) has come to the conclusion that its previous undergraduate policy was flawed and has now proposed a new one - at the expense of students who are mired in uncertainty due to such frequent changes.
Under the new policy, any university will be able to offer a four-year graduate programme of at least 120 credit hours and associate degrees from affiliate colleges will require 60 credit hours.
Furthermore, the condition of studying only general subjects in the first two years of an undergraduate programme will also be done away with.At present, the HEC policy, introduced by former chairman Dr Tariq Banuri, requires universities to conduct four-year programmes with a minimum of 124 and a maximum of 136 credit hours.
The current policy in place also requires a 9-week mandatory internship to graduate but has no credit hours; moreover, it is compulsory to complete 256 hours of extracurricular activities such as sports, youth club, and entrepreneurship to graduate.
However, the proposed policy, in stark contrast, mandates a 6 to 9 week internship period and will be assigned 3 credit hours. Similarly, the extracurricular requirement, referred to as the Practical Learning Lab (PLL), will be abolished.
The Express Tribune asked Professor Dr Anila Amber Malik, Convener of the Academic Council Committee formed in Karachi University to review the new undergraduate policy, about the impact of such a drastic shift in policy in a short span of time on students' plans.
"We have held detailed meetings with the relevant authorities of HEC regarding the new policy and have made sure that our opinions are considered in this regard," she said.Dr Malik further said that the committee was of the view that there was no need to make extracurriculars a mandatory part of any programme as universities already give students ample opportunities to take part in activities outside the classroom.
"We have also given some thoughts on the usefulness of the internship requirement and have been told that our inputs will be included in the consultation process to prepare a final policy," the professor said.
Apart from the Karachi University, the proposed policy was also sent to other vice chancellors (VCs) of public private universities across the country for their feedback and it is expected that implementation will begin soon.
The current chairman of the HEC, Dr Mukhtar Ahmed, when asked about this sudden change in policy, replied that numerous flaws had been pointed out by VCs of different universities in the current policy and the HEC was in agreement with them.
When asked if every new chairman would bring their own policy at the expense of students, Dr Ahmed said, "we have tried to remove the defects of the current policy and have spent a considerable amount of time revamping it."The HEC chairman further said that they realised that it was the VCs who were responsible for implementing policies that is why they had been taken on board.
"The VCs' opinions are very important in policy formulation and their suggestions will be implemented to avoid any other flaws," Dr Ahmed told The Express Tribune.
COMMENTS
Comments are moderated and generally will be posted if they are on-topic and not abusive.
For more information, please see our Comments FAQ