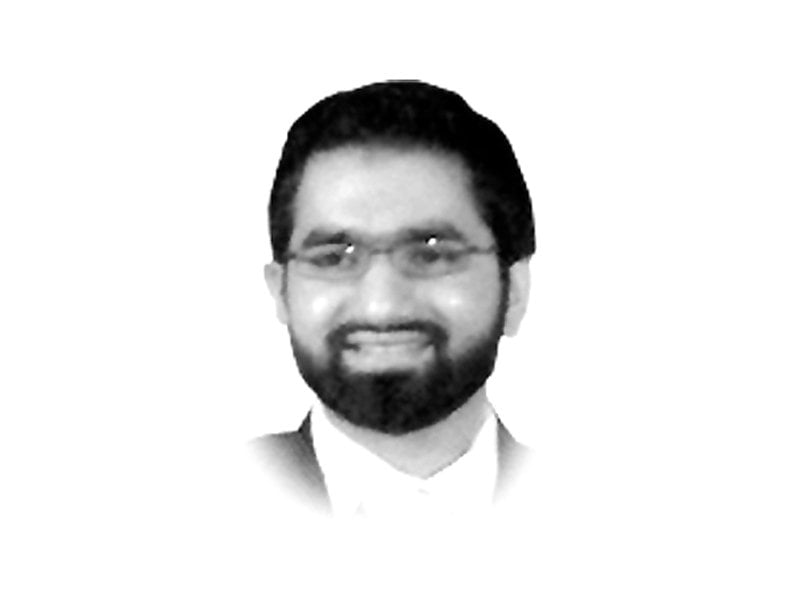 ---
All my life I've only had one belief about my identity I've never questioned — that I'm Pakistani and want to do my part to make the country a better place. When I moved abroad in 2013 from Karachi to Geneva for a job assignment, I thought this would be a temporary move for a few years and then I would return to Pakistan to serve the country. A few years later in 2016, I moved to the US from Geneva to marry the love of my life and start a new job. On the surface, I should have been over-joyed. But I sank into clinical depression. How could I serve Pakistan if I kept moving further and further away from it?
I remember a close friend telling me that I'd never return to Pakistan when I was moving out. I said "no, I'm not one of those people who move abroad and never look back. I'm going to return to Pakistan because my heart is here." I remember my Daadi crying when I was moving out to Geneva. She and I had been soulmates living together on our own for four years in Karachi as my parents were based in Saudi Arabia. Her world revolved around me and mine around her. I tried to re-assure her by saying I'd be back in a few years and she'd be raising my kids soon. She immediately stopped crying and broke into a big smile. "This is exactly what I wanted to hear," she said, with her signature tease of a grin.
The day I was getting married in the US, my Daadi was unwell and in a hospital bed in Karachi. She suddenly awakened from her slumber, whispered what time was that and asked if Bilal's wedding had finished. She was answered in the affirmative. My Maa, as we liked to call her, turned around on her bed and passed away a few moments later, peacefully in her sleep.
On my wedding night, I got a phone call telling me my Daadi had passed away. My new bride and I rushed back to the hotel where my mother was staying as my father had already flown to Karachi earlier to take care of my Daadi and I missed him on my own wedding too. This was month one of my American dream and it came on the heels of moving into a new job, country and mid-western city in the middle of nowhere. What had I done? Was this move a mistake? Isn't it taking me further away from everything I wanted to do to serve Pakistan?
For the first four months in the US, I couldn't get myself to buy a car. I kept extending my rental car on a weekly basis. Thinking this was a bad dream and I'd move back to Pakistan somehow. Incidentally, my manager at the new job was out on maternity leave when I arrived in America. My first phone call to her a few weeks later was to tell her that I was struggling with clinical depression and needed a few weeks off to heal. Without batting an eye, she said "take as much time as you need and tell me how I can help." That was the first time I experienced the best of what American work culture could be. She may have saved my life and certainly saved my career.
I would eventually recover from clinical depression and build a good life in America, even as my heart pined for Pakistan. All year, I would live for and look forward to the few weeks I'd spend in Pakistan as my 'real life' and time in America as some kind of reality TV show I was a part of. And then I had a beautiful baby daughter who lit up our lives during Covid. As soon as Covid settled, I wanted to take her to see my Naani in Karachi, my only surviving grandparent. My Daadi could never meet Layaal but I was determined for my Naani to meet her. And there's a singular joy of watching your grandmother playing with your daughter that is impossible to describe but it fills your heart.
While Layaal was filling my heart, Pakistan was suddenly a different place for me as a father. As a young man, Karachi was everything I ever wanted; the energy, vibrancy and indomitable spirit of the city intoxicated me. As the father of a daughter though, it terrified me. For all the beauty on the surface, I could now see what I could never see before. It was as if someone had flicked a switch or I had taken off my rose tinted glasses. This knowledge began to shatter the idea of Pakistan that my identity had projected onto it. I still don't have the answers but I'm beginning to ask myself the questions I've never asked myself before.
Published in The Express Tribune, November 27th, 2022.
Like Opinion & Editorial on Facebook, follow @ETOpEd on Twitter to receive all updates on all our daily pieces.
COMMENTS
Comments are moderated and generally will be posted if they are on-topic and not abusive.
For more information, please see our Comments FAQ