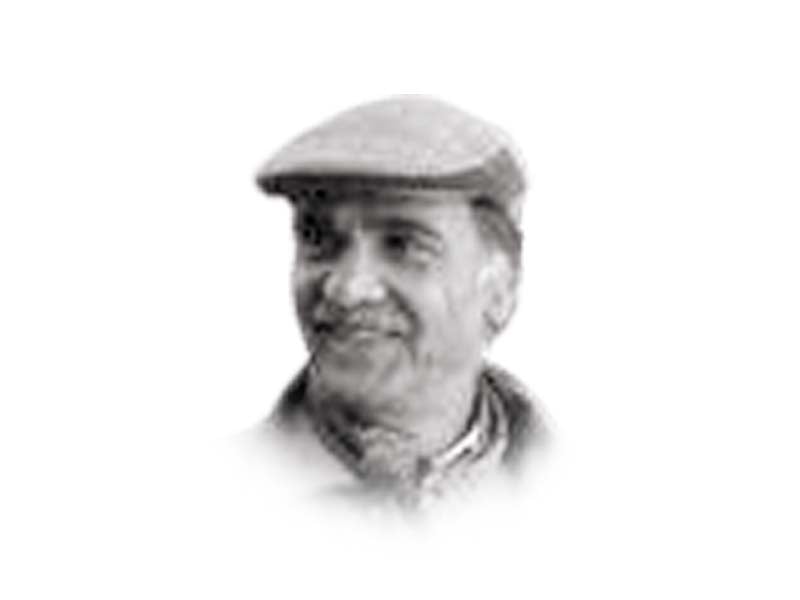 ---
The Ministry of Planning, Development and Special Initiatives has completed the Post-Disaster Needs Assessment (PDNA) for the 2022 floods. The effort was supported by the Asian Development Bank, the EU and the UN agencies with technical facilitation by the United Nations Development Programme and the World Bank.
The PDNA assessed total damages — defined as the direct costs of destroyed or damaged physical assets — at Rs3.2 trillion ($14.9 billion). In real rupee and dollar terms, this is about three times the damage during the 2010 floods. The sectors that suffered the most damage are housing (Rs1.2 trillion or $5.6 billion); agriculture, food, livestock and fisheries (Rs800 billion or $3.7 billion); and transport and communications (Rs701 billion or $3.3 billion). Total losses — defined as changes in economic flows resulting from the disaster — were estimated at Rs3.3 trillion or $15.2 billion. The hardest hit province was Sindh where two-thirds of the damage and losses occurred. This was followed by Balochistan which accounted for about 15% of total damages and losses.
Total recovery and reconstruction needs, which include a premium linked to building-back-better and more resilient assets are estimated at Rs3.5 trillion ($16.3 billion). The transport and communications sector has the highest reconstruction and recovery needs at Rs1.1 trillion ($5.0 billion), followed by agriculture, food, livestock and fisheries at Rs854 billion ($4.0 billion), and housing at Rs592 billion ($2.8 billion).
The macro-economic impact of the floods will be an overall decline in GDP of around 2.2% and an increase in the national poverty rate of 3.7 to 4.0 percentage points, pushing between 8.4 and 9.1 million people into poverty. The impact of the floods is likely to exacerbate already existing inequalities and vulnerable groups, such as women, children, people with disabilities, and refugees.
The PDNA was based on internationally accepted methodologies, state-of-the-art data collection systems and local knowledge. It drew upon the services of top class national and international experts. As such it provides a highly credible assessment of the damage and losses causes by the floods, and does an excellent job of identifying and quantifying what is needed to replace damaged assets in a better and more resilient manner.
There are several things the government now needs to do.
At international level Pakistan needs to make the case that Pakistan is the victim of global climate change which is the mostly the result of greenhouse gas emissions from the developed world and China. These countries have a moral duty to help Pakistan, and other countries, that are affected by their action.
But over-reliance on such appeals is likely to prove a dead end street. With several competing priorities for public funding in the rich countries, including aid to the Ukraine, it is highly unlikely that Pakistan will see any major new aid flows. The fate of the Flood Response Plan is illustrative. Of the $816 million requested by the UN to cover Pakistan's most urgent needs, so far less than 15% has been funded. This is peanuts but it would be naïve to expect more!
The lack of any extra donor funding means that most of the recovery and reconstruction will have to be financed by domestic sources i.e. the government and private citizens. The burden will largely fall on the flood-affected people, particularly the rural poor who were the hardest hit. But it is important that these people are not left alone. Well-off Pakistanis — both inside and outside the country — must continue to dig deep into their pockets as they did during Covid-19 and the emergency phase of the flood. They need to work not just with the relief organisation, but also with organisations such as TCF, Akhuwat and Indus Hospital that are more focused on medium to longer term development work.
The government also needs to review and reform its income and expenditure programmes. Wasteful expenses such as ineffective subsidies need to be cut; loss making state-owned enterprises need to be closed or privatised; and the tax net widened. The extra funds need to be put into the reconstruction effort.
Moving forward, it is also critical to use the PDNA's many practical recommendations to put our house in order. Floods will most probably become more frequent and possibly more severe in the coming years. The PDNA, particularly the more detailed sector specific reports, contain a wealth of suggestions of how infrastructure and productive systems as well as private assets such as housing can be made more resilient to floods and other possible natural disasters.
Many of these recommended actions do not necessarily cost any extra public money and may even lead to savings. These include better guidance on the construction of low cost housing, better drainage and flood diversion protocols, avoidance of agricultural production in the flood plain, and better animal health systems for livestock with a greater focus on preventive as opposed to curative interventions.
These reforms are well-known, well-understood and familiar to those working on these topics. But there has been chronic unwillingness to take action partly due to strong vested interests and partly due to inertia and risk aversion on the part of policymakers as well as government machinery. The floods provide an opportunity to move strongly forward on some of these essential reforms.
The PDNA also highlights the need for several institutional and policy actions. These include improvements in the emergency monitoring and warning system that would reduce exposure to risks in flood prone areas. In countries such as Bangladesh, such improvements have demonstrated their value by saving lives of both humans and of livestock — key asset of the rural poor.
And whatever rehabilitation and reconstruction programme we embark on, be it domestic or foreign-funded, there is need for better implementation and coordination particularly between federal, provincial and local governments; better governance with strong citizen engagement and participation by civil society; and better financial management systems including fast-track approvals of plans and proposals with procurement processes that limit corruption and ensure quality works — all things which should be part of the standard operating practice for all development initiatives but which we have singularly failed to implement, except in a few specific situations.
Hopefully the flood, and the likely lack of response from the international community, will be a wake-up call to remind us that we have to rely on ourselves. Business as usual in no longer an option. The question is: do our rulers and elites have the courage to do what it takes?
Published in The Express Tribune, November 26th, 2022.
Like Opinion & Editorial on Facebook, follow @ETOpEd on Twitter to receive all updates on all our daily pieces.
COMMENTS
Comments are moderated and generally will be posted if they are on-topic and not abusive.
For more information, please see our Comments FAQ