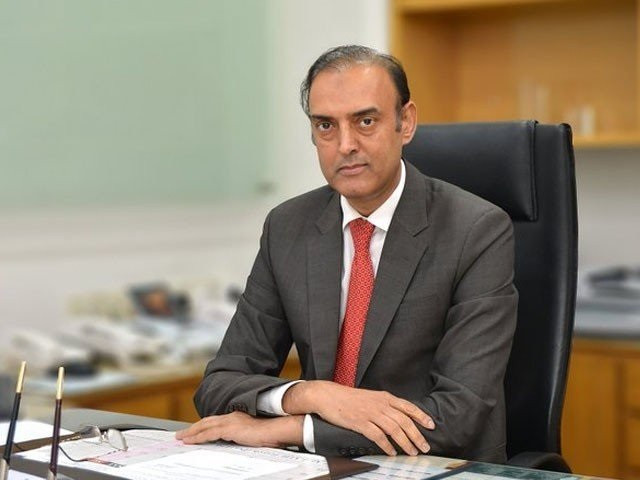 ---
ISLAMABAD:
Pakistan arranged additional foreign currency reserves to make the forthcoming repayment of $1 billion against the maturing of a 5-year Sukuk on December 5, 2022, State Bank of Pakistan (SBP) Governor Jameel Ahmad said on Friday.
Ahmad was quoted as saying at an analyst briefing on the latest monetary policy statement that the country's foreign exchange reserves would remain immune to the impact of the payment of the debt instrument and would not take any hit.
"The repayment would be made on December 2, 2022, three days ahead the maturity of the debt instrument on December 5, 2022," Ahmad was quoted as saying. "Accordingly, the reserves will not take hit from the repayment and will remain immune," he added.
On the contrary, the reserves were expected to improve in the current fiscal year, 2023, the central bank government told analysts. "The Asian Infrastructure Investment Bank (AIIB) is scheduled to lend $500 million on Tuesday [November 29]."
Pakistan's reserves have depleted to a critically low level of $7.83 billion in the week ended November 18, 2022, coming down from more than $20 billion in August 2021. The current forex position is barely enough for six-week import cover.
The continuous depletion in the reserves made global investors anxious about their receivable. Accordingly, the Sukuk yield [rate of return] had spiked much over 150%, while the risk of default on repayment measured through 5-year currency default risk (CDS) hit a record high of 123% earlier this week.
Later in the week, however, the yield and the CDS declined sharply. Ahmad said the country would continue to make repayments on time whether it would be a commercial loan or against maturing debt instruments like Eurobond and Sukuk. "Pakistan has successfully paid off $1.8 billion along in November 2022," he added.
Pakistan is estimated to have arranged a total $34 billion in rollover and new loans to meet requirements for international payments and improve foreign currency reserves in the current fiscal year. "About $7 billion rollover is confirmed, while other are in process," Ahmad said.
However, he cautioned that the foreign exchange reserves by end of fiscal 2023 might not be as high as $16 billion level which was initially expected at start of the year, but it would likely be much higher than the current numbers.
Pakistan is not relying only on the International Monetary Fund (IMF) programme as debt rollover and inflows from bilateral and multilateral creditors are also expected to support foreign exchange reserves. Ahmad said that talks between the finance ministry and the IMF were in progress regarding the ninth review of the domestic economy under its $6.5 billion loan programme.
COMMENTS
Comments are moderated and generally will be posted if they are on-topic and not abusive.
For more information, please see our Comments FAQ