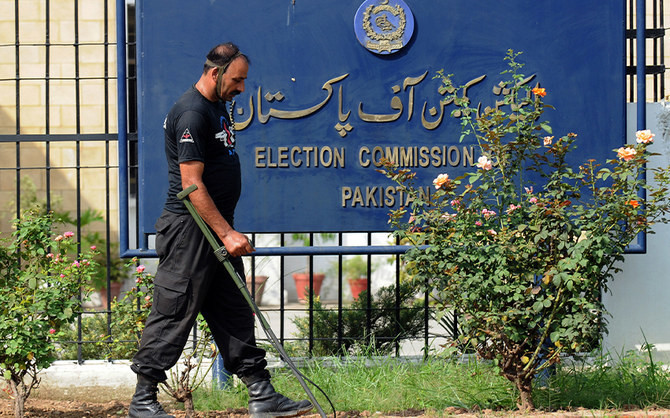 ---
ISLAMABAD:
The Election Commission of Pakistan (ECP) on Wednesday adjourned the hearing of a plea seeking to block the victory notification of PTI chief Imran Khan till December 13.
A three-member bench headed by Chief Election Commissioner (CEC) Sikandar Sultan Raja adjourned the hearing of the case.
The case has been filed by Pakistan Muslim League Nawaz (PML-N) lawmaker Ali Gohar Baloch seeking to stop the victory notification of Imran Khan in the recent by-elections on the basis of his disqualification in the Toshakhana case.
A junior counsel of Baloch appeared to plead the case and said the petitioner was in Lahore and was thus unable to appear to argue in the case.
The chief election commissioner said the case would be dismissed if the petitioner failed to appear in the next hearing.
It merits mentioning here that Ali Gohar Baloch has filed a petition in the ECP seeking to block the success notification of PTI chief Imran Khan in six constituencies.
It is pertinent to mention that earlier the ECP had decided to take action against the former prime minister for failing to submit details of the expenses incurred during the by-elections.
According to the poll supervisory body, the PTI chief did not submit the details of election expenses from six constituencies except NA-24 Charsadda, which were also not furnished within the period stipulated by the electoral laws.
According to the election rules, it is mandatory to submit the expenditure details within the days after the election. In the past, the failure to do so has also led to the disqualifications of candidates.
COMMENTS
Comments are moderated and generally will be posted if they are on-topic and not abusive.
For more information, please see our Comments FAQ