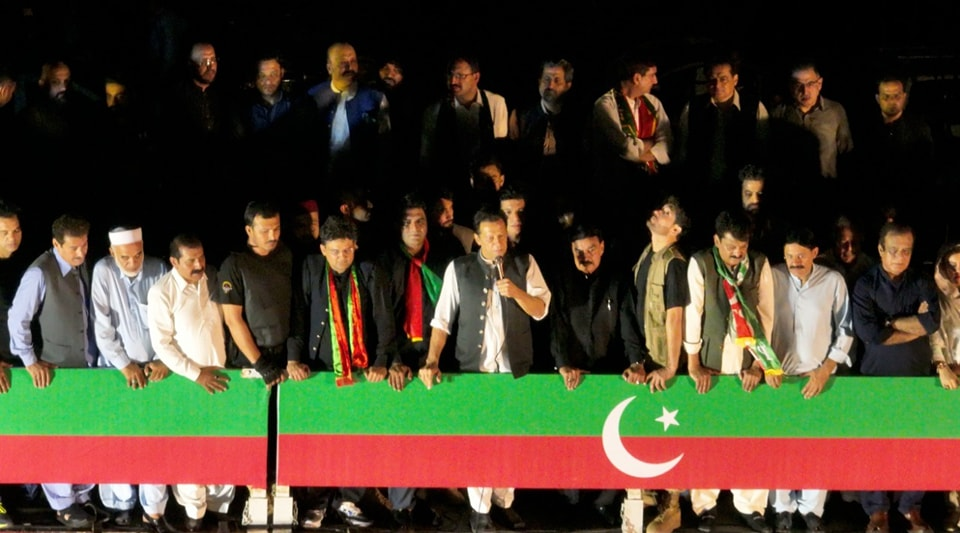 ---
ISLAMABAD:
In a breather to Pakistan Tehreek-e-Insaf (PTI), the Election Commission of Pakistan (ECP) on Wednesday adjourned the hearing of the party's prohibited funding case originally supposed to take place on November 23.
A three-member commission headed by the Chief Election Commissioner (CEC) Sikandar Sultan Raja heard the case and gave the former ruling party till December 13 to submit its reply to the commission's show cause notice regarding confiscation.
During the hearing, PTI's assistant counsel appeared before the commission and sought more time, and requested that the hearing should be adjourned.
The chief election commissioner remarked that the initial hearing of this case was held on August 23, adding that the matter was over and no further investigation was required.
Earlier, the hearing of the has been postponed and delisted from the electoral watchdog's cause list twice.
In August earlier this year, the Election Commission of Pakistan had issued its verdict in the prohibited funding case — previously referred to as the foreign funding case — against the PTI, which stated that the party did indeed receive prohibited funding.
In the verdict, the commission noted that the party "knowingly and willfully" received funding from Wootton Cricket Limited, operated by business tycoon Arif Naqvi. The party was a "willing recipient" of prohibited money of $2,121,500, it said.
The ECP said that the party "knowingly and willfully" also received donations from Bristol Engineering Services (a UAE-based company), E-Planet Trustees (a Cayman Islands private registered company), SS Marketing Manchester (a UK-based private company), PTI USA LLC-6160 and PTI USA LLC-5975 which were "hit by prohibition and in violation of Pakistani laws".
The PTI, however, claims that all money it received was actually donations from Pakistanis living abroad and did not fall under the premise of illegal funding.
Subsequently, the FIA kicked off its probe against the PTI and registered a case naming Imran, Sardar Azhar Tariq Khan, Saifullah Khan Nyazee, Syed Yunus Ali Raza, Aamer Mehmood Kiani, Tariq Rahim Sheikh, Tariq Shafi, Faisal Maqbool Shaikh, Hamid Zaman and Manzoor Ahmad Chaudhary as signatories/beneficiaries of the PTI account in question.
Later, the Islamabad High Court (IHC) had granted the PTI chairman protective bail in the case and transferred the case to a banking court.
COMMENTS
Comments are moderated and generally will be posted if they are on-topic and not abusive.
For more information, please see our Comments FAQ