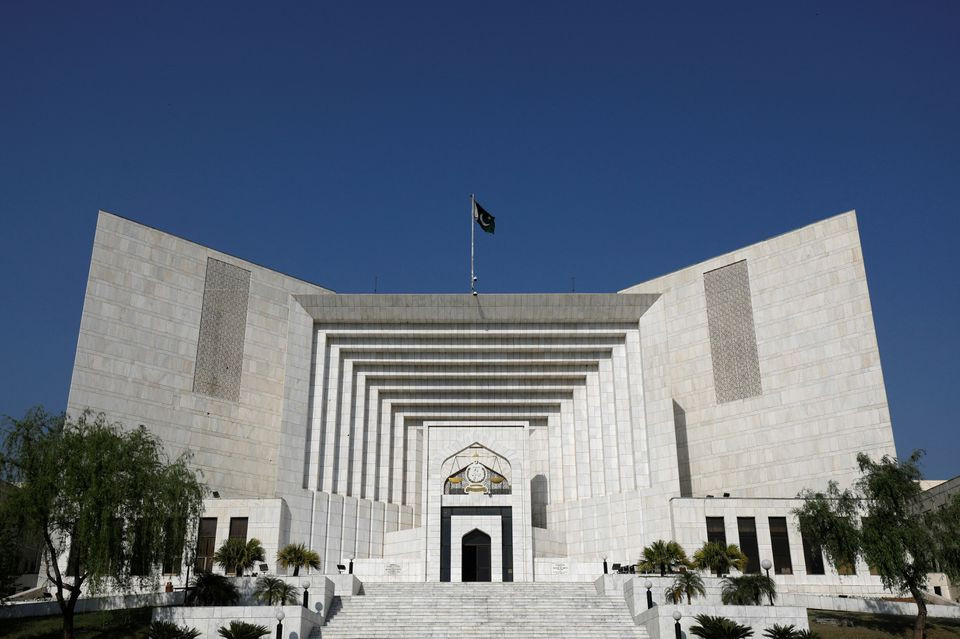 ---
ISLAMABAD:
Supreme Court's Justice Yayha Afridi on Monday remarked that the Centre and provincial governments could review respective clauses in the Minerals Act 1948 if the law was both provincial and federal in nature.
The observation came as the apex court deliberated over the question whether the provincial assemblies enjoyed the legislative competence of encroaching upon the federal jurisdiction to amend a federal law.
A five-member larger bench headed by Chief Justice of Pakistan (CJP) Justice Umar Ata Bandial and comprising Justice Ijazul Ahsan, Justice Muneeb Akhtar, Justice Yahya Afridi, and Justice Jamaal Khan Mandokhel heard the presidential reference filed in the case.
The president — on the advice of Prime Minister Shehbaz Sharif had filed the reference to seeking the top court's opinion on the Reko Diq settlement agreement.
Lawyer argued that the Minerals Act of 1948 is both federal and provincial in nature
During the course of proceedings, advocate Salman Akram Raja argued that the Minerals Act of 1948 was both federal and provincial in nature and was therefore against the scheme laid out in the constitution.
Justice Yahya Afridi observed that the act could be allowed to remain as it is in its original state, adding that provisions that came under the jurisdiction of the federation could be reviewed by the Centre while provinces may review the provisions that were provincial in nature.
At this, Salman Akram Raja said that until the appropriate legislation, the amendments of the Balochistan Assembly in the law can be considered 'temporary legislation'.
He contended that legislation for minerals other than gas, oil and nuclear energy should be done by the provinces, stressing that a law may be adopted on a temporary basis subject to the prompt adoption of appropriate legislation.
It may be noted here that the Balochistan Assembly has inserted Section 7 in the Regulation of Mines and Oilfields and Mineral Development (Government Control) Act (RMOMDA) 1948. Section 7 says that in matters where there exists an international obligation, the provincial government may in the public interest, for reasons to be recorded in writing, enter into a negotiated agreement on such terms and conditions as may be agreed upon by it.
The amendment stated that the provincial government will also have the power to implement such a negotiated agreement, including without limitation by the grant or renewal of any licence, lease or other right granted.
Meanwhile, during the hearing, lawyer Zahid Ibrahim said that the Minerals Act 1948 has been repealed within the boundaries of Khyber Pakhtunkhwa and a new law regarding minerals and mining was introduced in the province in 2017.
"The Reko Diq case went to the International Court of Arbitration and resultantly Pakistan was fined $6.5 billion. Reko Diq project will open the doors of foreign investment in the mineral sector in Pakistan," he said.
Subsequently, the court adjourned further hearing till Tuesday (today).
COMMENTS
Comments are moderated and generally will be posted if they are on-topic and not abusive.
For more information, please see our Comments FAQ