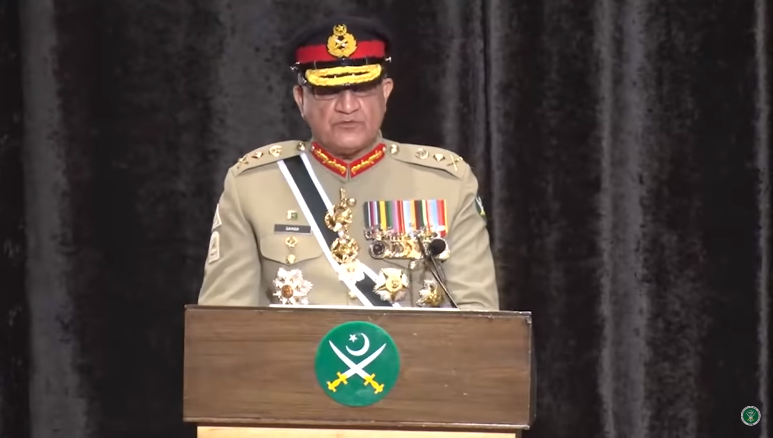 ---
ISLAMABAD:
Pakistan's politics is revolving around the appointment of the new chief of army staff (COAS) these days and the government is expected to make the announcement next week.
A debate is also continuing on the process of the army chief's appointment.
The 2019 Supreme Court judgment in the army chief extension case has narrated the process as to how the PML-N, during its previous tenure, had appointed General Qamar Javed Bajwa as the COAS.
On November 15, 2016, the defence ministry moved a summary to the prime minister seeking his approval under Rule 12 of the Pakistan Army Act Rules, 1954 for the retirement of General Raheel Sharif as the COAS on November 29, 2016.
It is not clear whether or not the ministry would send the summary for the retirement of the current army chief as was done in 2016.
On November 26, 2016, the prime minister advised the president to appoint General Qamar as the COAS under Article 243(4)(b) of the Constitution.
The president approved the advice on the same date.
On November 26, 2016, the defence ministry notified the promotion of General Bajwa to the rank of general and his appointment as the army chief from the same date.
The SC judgment read: Regulation 262-A [of the Army Regulations] deals with officers commissioned after 1970 which includes the incumbent COAS, while Regulation 262-C deals with the officers commissioned after 1988. Regulation 262-A, which is applicable to General Bajwa, does not provide for age of retirement for the officer of the rank of a General."
The judgment noted that as per the institutional practice, a general retired on the completion of a tenure of three years.
"Although an institutional practice cannot be a valid substitute of the law required to be made under clause (3) of Article 243 yet in the absence of such law the said practice can be enforced to remove uncertainty as to the tenure of a General and to make the constitutional post of COAS functional. However, in the first instance, the matter should be allowed to be regulated by law, made by the legislature, as mandated by the Constitution," it added.
On the government's consideration about amendment to the Army Act, an official told The Express Tribune that there was no such plan as the president might comfortably block any such ordinance before November 27.
COMMENTS
Comments are moderated and generally will be posted if they are on-topic and not abusive.
For more information, please see our Comments FAQ