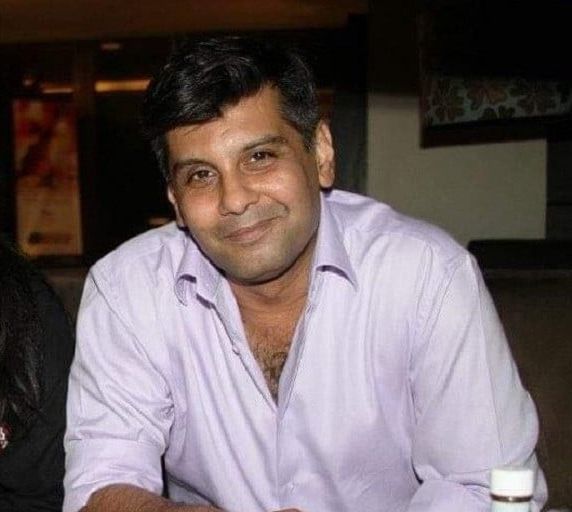 ---
The mystery surrounding renowned journalist Arshad Sharif's
murder continues to evade conclusion as emerging information adds to the shock.
Amidst reports of the senior anchorperson being tortured prior to his death, another piece of information came to the fore on Thursday.
Sharif was shot dead on the outskirts of Kenya's Nairobi city on October 23.
Kenyan Human Rights Commission's (KHRC) Senior Programme Adviser Martin Mavenjina, speaking to a local news outlet, said that the murder investigation hinted at an "inside job" and that Sharif was under surveillance for a while.
He countered the claims of "mistaken identity", wondering how the security agencies knw the journalist would be at a specific spot at a particular time.
The rights advocate accused the Kenyan police of unlawful killings and enforced disappearances.
He pointed out that when a complaint is filed with the police, they are given a complete description of the vehicle, and Sharif was travelling in a V8 Land Cruiser, a car usually used by VIPs.
He pointed out the difficulties of taking a headshot in a moving vehicle, pointing out that the circumstances hint at this being a "well-planned" effort by "well-trained" shooters.
He went on to explain that roadblocks were placed there for a reason, adding that people are told that they would have their IDs checked at road blocks, but this did not happen in the journalist's case.
The KHRC official pointed out how Sharif's murder showed an "outright disregard" for human rights and country's constitution, which guides the police to protect rights.
He went on to highlight the global corruption ranking of Kenyan police, adding that they killed more people than coronavirus itself during the first six months of the epidemic.
Also read: Arshad Sharif brutally tortured before being shot dead, claims report
Last week, a private TV channel, citing Arshad's post-mortem reports, claimed that the senior journalist was brutally tortured for hours before being shot dead.
The journalist hosting the show also claimed that Arshad was shot at close range and that this was not a case of mistaken identity but a 'planned murder'.
He further claimed that the slain journalist's fingernails were pulled out and his fingers and ribs were broken during torture.
The senior journalist, on his show, further stated that around '10 American instructors and trainers' were present at the shooting range on the day of Sharif's murder.
Earlier, Interior Minister Rana Sanaullah said evidence suggested Sharif was the victim of a targeted killing in Kenya, not an accidental shooting, though he still needed more information on the incident.
Kenyan police spokesman Bruno Shioso declined to respond to the minister's comments on the death of the TV journalist.
A police report a day after the shooting said police officers hunting car thieves opened fire on the vehicle that Sharif was travelling in as it drove through their roadblock without stopping.
Shioso said the case was now being investigated by the police watchdog, the state Independent Policing Oversight Authority (IPOA). A spokesperson at the IPOA did not immediately respond to calls and a message seeking comment.
The government had formed an investigation team to look into the matter, which caused uproar in the country. The minister said the team had returned from Kenya, but Kenyan police had not yet given Pakistani investigators all of Sharif's recovered belongings.
COMMENTS
Comments are moderated and generally will be posted if they are on-topic and not abusive.
For more information, please see our Comments FAQ