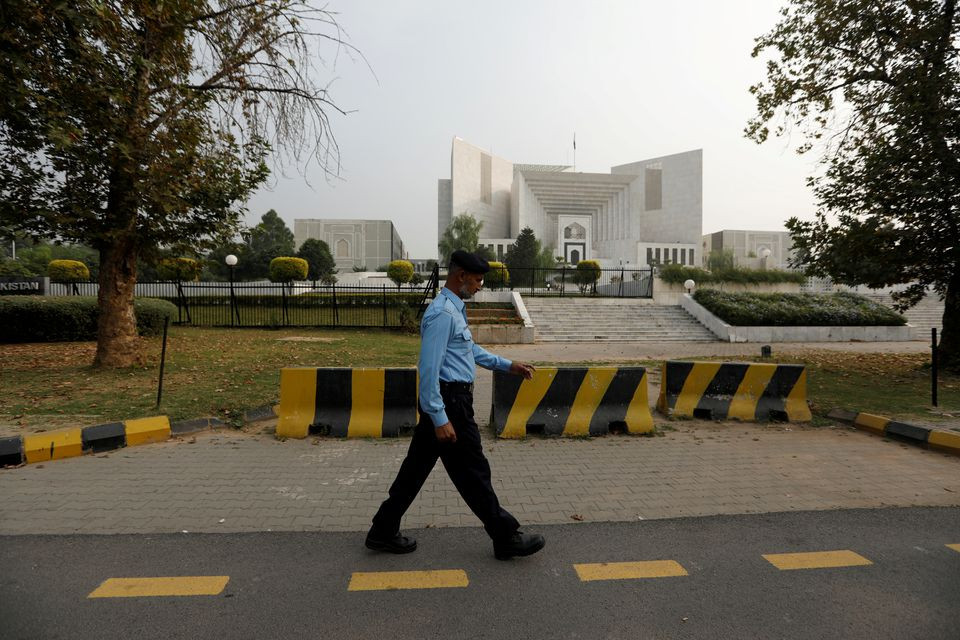 ---
ISLAMABAD:
The Supreme Court on Wednesday summoned 23 years' worth of record from the National Accountability Bureau (NAB) regarding punishments handed down in references since its formation — from 1999 to 2022 — on PTI chief Imran Khan's plea challenging the amendments to accountability laws.
A three-member SC bench comprising Chief Justice of Pakistan Umar Ata Bandial, Justice Ijazul Ahsan and Justice Syed Mansoor Ali Shah heard the case.
The apex court has sought the records of the punishments in the NAB references till Friday.
During the course of proceedings, PTI lawyer Khawaja Haris, while continuing the arguments, said that a public official is a holder of public trust and can be held accountable.
He contended that corruption committed by public officials breeds mistrust and damages public trust in the office and reiterated that fundamental human rights were being directly violated by the NAB amendments.
He furthered that he was only underscoring the constitutional provisions about the court's responsibility to protect fundamental human rights, adding that his argument was not premised on incorrect assumptions but on what the constitution said.
The PTI lawyer recalled that the Supreme Court had struck down the Contempt of Court Act 2012 and declared it unconstitutional and illegal. He argued that the contempt of court law was thrown out by the court on the incompetence of the legislators for violation of human rights.
At this, Justice Ijazul Ahsan asked whether the counsel was implying that the law made against basic human rights can be struck on for the incompetence of parliamentarians.
Meanwhile, CJP Umar Ata Bandia noted that the said act was invalidated due to its partiality and not because of incompetence.
Justice Mansoor Ali Shah asked where was it written that the law was invalidated due to the lack of competence of parliament. "The court rejected legislation against fundamental rights but never said that the parliament lacked competence, the court never questioned the competence or competence of the parliament," he stressed.
The CJP noted that it was not written anywhere but was taken as a matter of understanding, recalling that in the case of fake bank accounts, fundamental human rights were linked to public trust. However, he remarked that the NAB case was different.
Khawaja Haris prayed the court to ascertain whether basic human rights in the case should be protected or not, the court should see.
Subsequently, the court adjourned the hearing of the case till November 17
COMMENTS
Comments are moderated and generally will be posted if they are on-topic and not abusive.
For more information, please see our Comments FAQ