 ---
This season, it's all about statement sleeves. From bell-shaped and extra-long to balloon and cold-shoulder, attention-grabbing sleeves are stealing all the spotlight. So, to make sure that you're not left in the dark, we are here for you. Whether you've had enough of the oversized sleeve or not, we can certainly expect these statement sleeves to stick around for plenty more seasons to come, at the very least. Statement sleeves are by no means a new trend, but with the arrival of fall and cooler temperatures, we'll be wearing more sleeved tops and layers as a voluminous sleeve adds a unique flair to your fall and winter wardrobes.
With the drama that they exude, statement sleeves are a must-have trend right now. Many of these sleeves are a blast from the past with a modern twist. If you are confused about which one to pick, we've got you covered. Read on to find out about the trendiest statement sleeves and how to rock them.
Bell Sleeve
Bell sleeves are having a moment all over again as they are one of the key trends to come out of recent fashion weeks. Fitted on the shoulder and flaring out wide toward the wrist, the bell sleeve is the same as it always was, yet totally different. Gone are any hippy and bohemian references, instead, the new bell sleeve is modern and utterly chic. From sleek dresses to cool tops and even quirky knits, bell sleeves add a unique dose of fashion to even the simplest of outfits. When shopping for bell sleeves look for styles that are a little flamboyant. Extra-wide flares, ones made of modern, structured materials, flares that tie at the elbow and ruffle designs are all key styles to buy this season. Once you have your statement bell sleeves, remember to keep the rest of your look minimal. A simple silhouette in a neutral colour palette is all you need to finish this look.
Puff Sleeves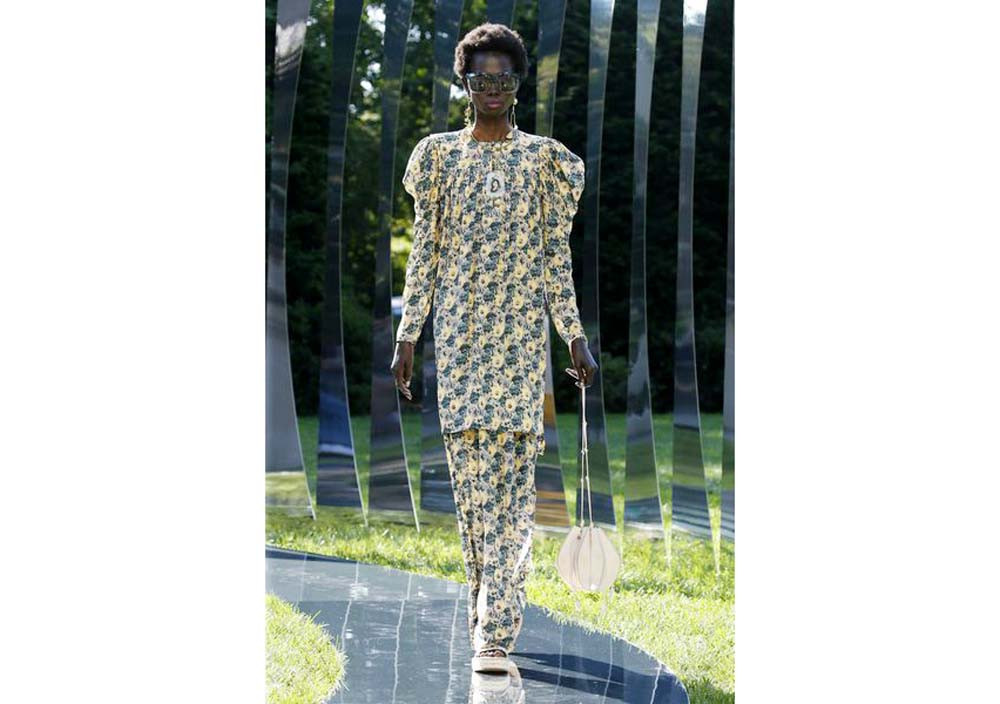 These are the classics and the first thought that comes to mind when visualising voluminous sleeves. To create puff sleeves, which are generally short, the fabric is gathered at the shoulders and at the bottom end of the sleeve, but is full in between, around the bicep area this gives it the 'puffed' appearance. These frequented kids' wear, especially frocks and gowns for little girls. For modern trends, puffed sleeves are stylised and slightly elongated in women's wear to give it a fun yet mature look.
Bishop Sleeves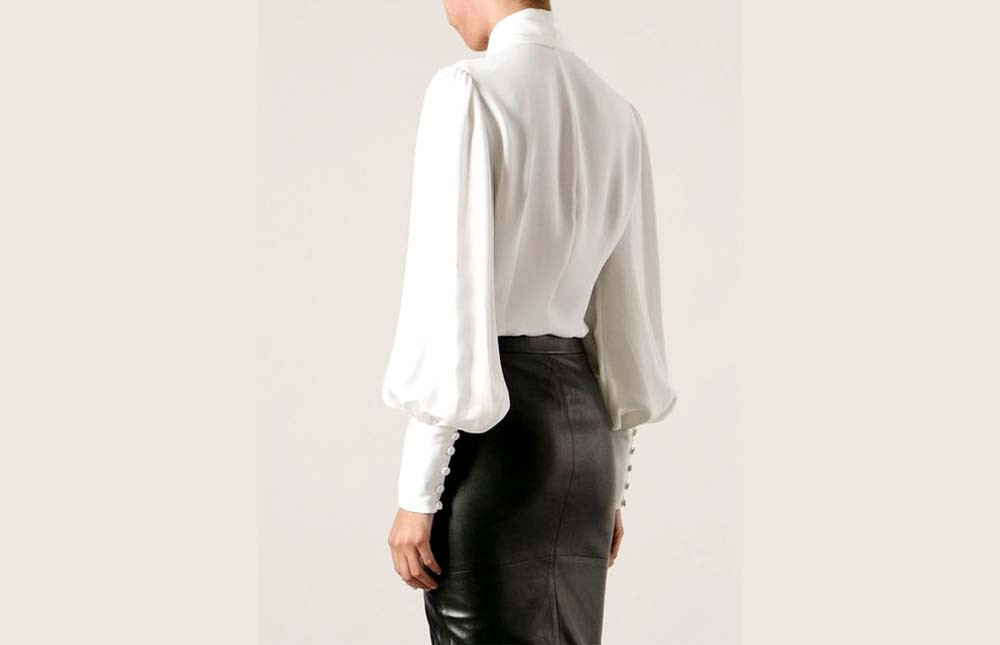 While bell sleeves look sleek and chic, bishop sleeves appear soft and feminine. Most commonly spotted on long dresses. Bishop sleeves are directly inspired by the medieval bishop's robe and make for a classic look, but are far from boring! They are usually full-length sleeves, with a fluid and slightly fuller structure as we move to its bottom, and is gathered at the wrist, usually in the form of a cuff.
Ruffle Sleeves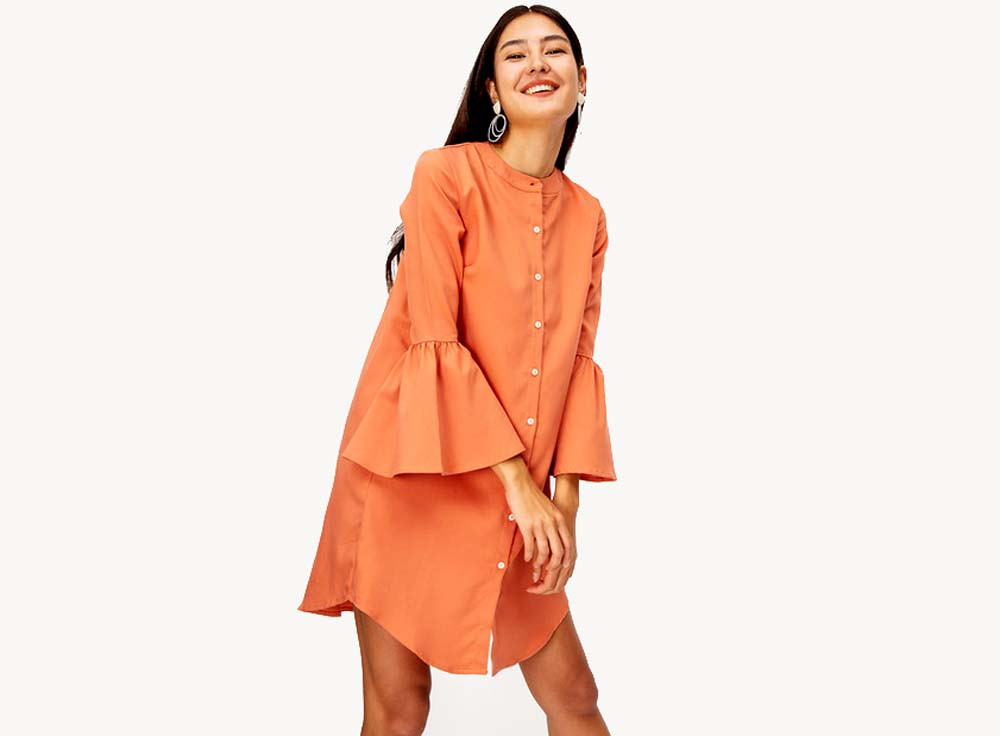 These stylish statement sleeves will definitely take you back to the 80s. Go for a classic white top with ruffled sleeves and pants and you're already making a statement this fall. These sleeves are loud, fun and attention-loving. They were spotted on the streets and all over social media this season. Choose between different sizes and amounts of ruffles for different variations on this trend. Whether you choose ruffles that completely cover the sleeve or ones that start from the elbow, these sleeves are all the statement you need. Pair your ruffle sleeve shirt with simple designs such as cropped, straight-leg trousers. The straight-forward style will keep your look super stylish and chic, rather than letting it go over the top.
Flounce Sleeves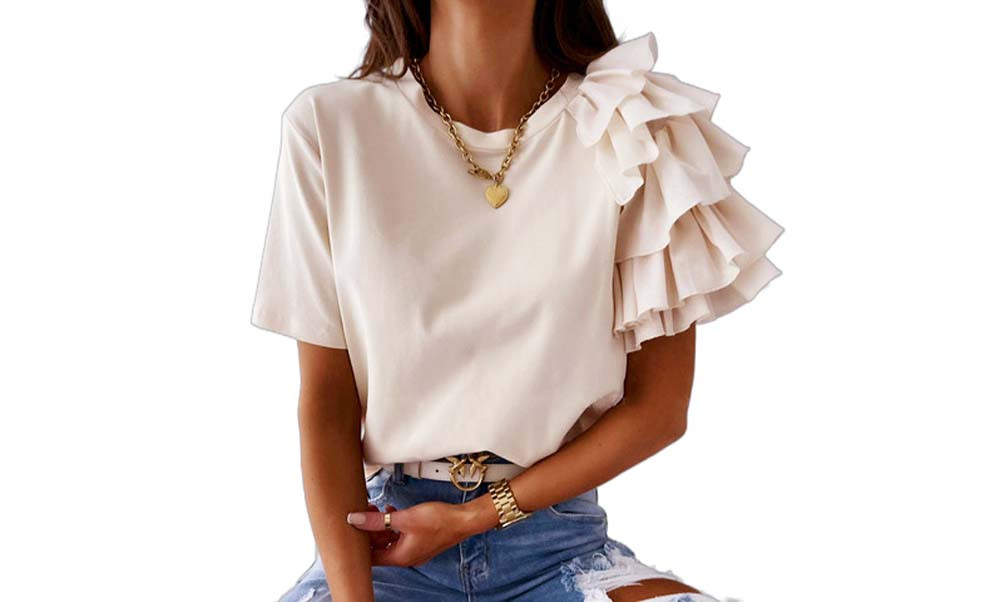 Despite having a similar silhouette to bell sleeves, flounce sleeves tend to be slightly more subtle and feminine. The style is created by attaching a separate piece of circular-cut fabric to the sleeve. This creates a ruffle effect that gives flounce sleeves their flare. This season, flounce sleeves were seen in all sizes. There were the small and simple designs that lightly flared out toward the wrist and then there were the dramatic types that featured large flounces attached at the elbows. Whatever the size, both types were on trend and statement-making in their own way. To wear this trend for yourself, pair tops and shirts featuring small flounces with casual styles such as jeans and low-heeled shoes. The large and dramatic flounce sleeves, on the other hand, are best reserved for standout dresses.
COMMENTS
Comments are moderated and generally will be posted if they are on-topic and not abusive.
For more information, please see our Comments FAQ