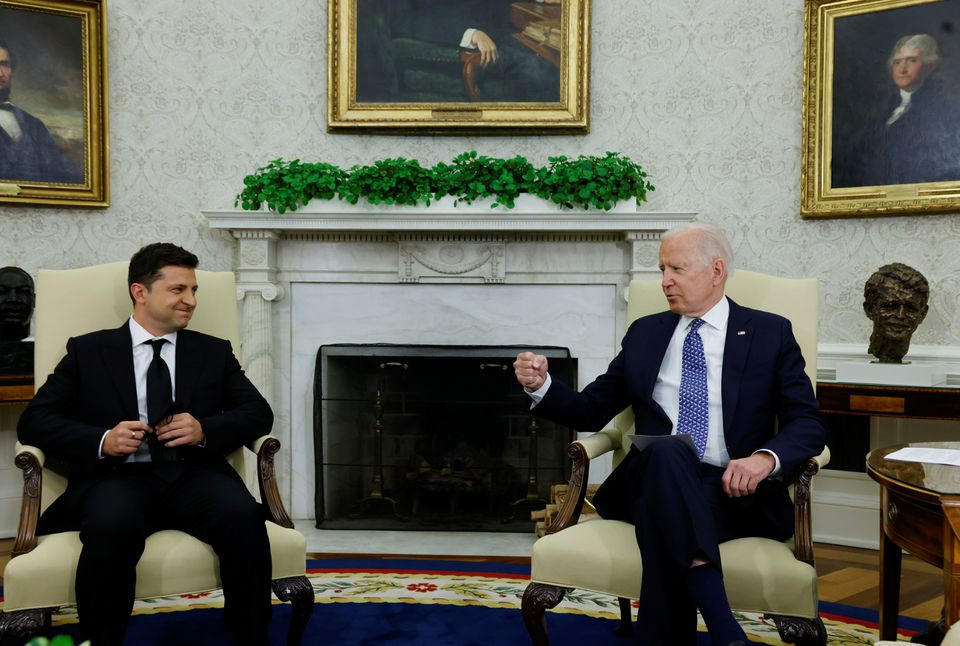 ---
United States officials have warned the Ukrainian government to be open to negotiating with Russia in order to avoid "Ukraine fatigue" from developing among its allies, according to The Washington Post.
They have said that Ukraine's position with its allies is "wearing thin" due to the fear of the economic effect of a protracted war in Europe.
Ukraine's president, Volodymyr Zelensky, is willing to enter negotiations with Russia under the condition that Russian troops leave "all parts of Ukraine" and those who have committed crimes face trial.
However, Zelensky has said that he will not negotiate with the current Russian leadership but with a Russian president succeeding Vladimir Putin.
So far, the US has provided Ukraine with $18.9b worth of aid and is "ready to give more", assuring its support "for as long as it takes".
Read US urges Ukraine to be open to Russia talks, Washington Post reports
However, US officials have said that Ukraine's allies in parts of Europe, Africa and Latin America, are concerned by the strain from the war on the economy in terms of energy and food prices as well as supply chains.
Thus, US officials have advised Kiev to "signal its openness" to negotiate with Russia in order to maintain the support of its allies, said The Washington Post.
This would mean giving up on a "decisive military defeat" against Russia that would secure Ukraine's security in the long term, preventing Russia from attempting to capture the country again.
Further, the alleged atrocities caused by Russia's invasion have made the idea of negotiating with Russia unappealing to Ukrainians.
However, losing allied support could result in sanctions from the US as the administration may not continue to remain "passive" in its role.
COMMENTS
Comments are moderated and generally will be posted if they are on-topic and not abusive.
For more information, please see our Comments FAQ