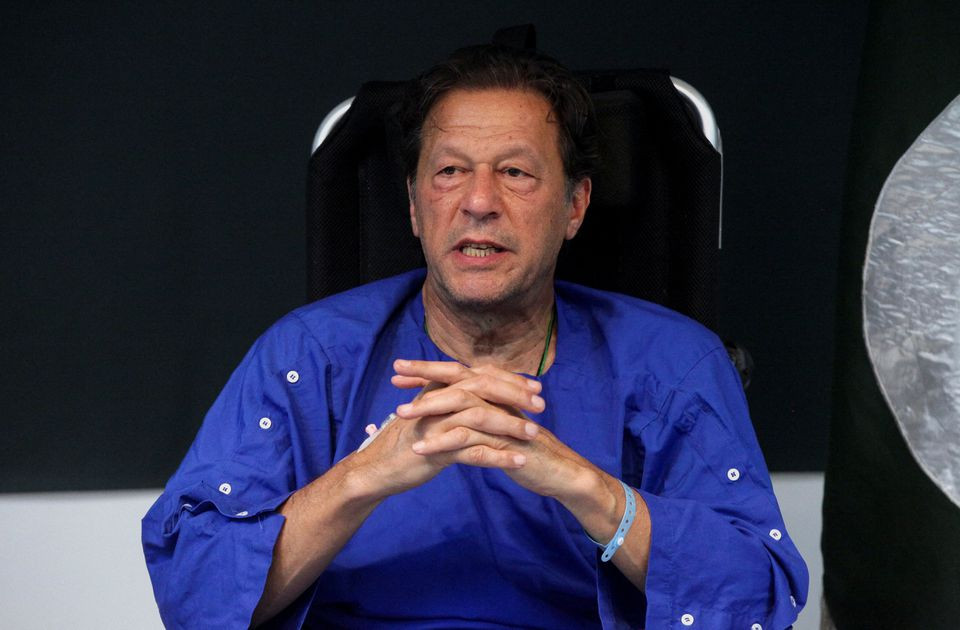 ---
ISLAMABAD:
Pakistan Tehreek-e-Insaf (PTI) Chairman Imran Khan left hospital on Sunday, a senior aide said, three days after being shot in the legs in a failed assassination attempt.
According to details, Imran Khan was taken from the hospital to Zaman Park. Tight security measures were put in place at all entrances, and the gate leading to Imran Khan's home was closed.
There were substantial police presences inside the house and on the street outside, and all access roads to and from the residence were blocked off to locals and general traffic.
Imran Khan, 70, was wounded by gunfire aimed at his open-top container truck as he led a political party convoy through thick crowds in the eastern city of Wazirabad on Thursday.
One man is in custody following the attack, which government officials have said was the work of a lone gunman and "a very clear case of religious extremism".
The government and military have dismissed those claims as lies and fabrications, and threatened to sue Khan for defamation.
COMMENTS
Comments are moderated and generally will be posted if they are on-topic and not abusive.
For more information, please see our Comments FAQ