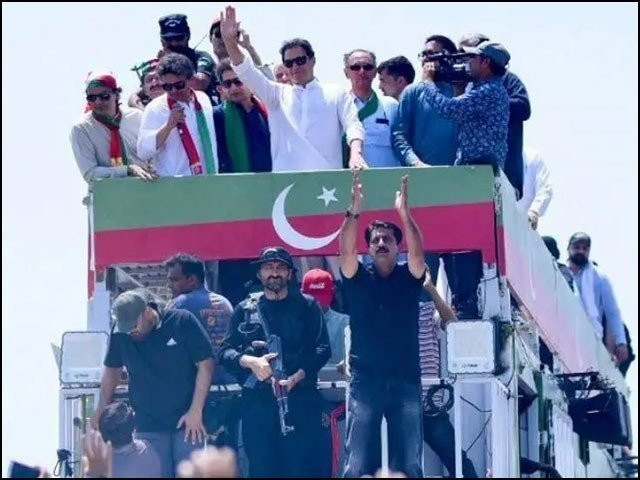 ---
ISLAMABAD:
The PTI has asked the Islamabad administration to immediately issue an NOC for the sit-in, otherwise, the delay would amount to contempt of court.
According to Express News, PTI has responded to the Islamabad administration's letter to determine the location of its meeting or sit-in in Islamabad.
The letter has been answered by PTI Islamabad President Ali Nawaz Awan.
The letter states that the Islamabad administration had requested some information from PTI Islamabad on October 28 through a letter.
Awan has further said that the delay on the part of the administration would amount to contempt of court.
The former ruling party is currently staging a long march against the incumbent government, which it says came to power through an alleged foreign conspiracy.
This is the second long march the party is staging this year, after its first attempt to push the government into announcing a date for early elections failed on May 25.
After months of delaying the call for the protest march, the PTI Chairman finally announced the date for the march last week, and Imran, along with his supporters set off for Islamabad on October 28.
The long march is scheduled to reach Islamabad in a few days. The former ruling party has said that it aims to persuade the government to give a date for early elections through peaceful means.
The government, on the other hand, has expressed its willingness to respond promptly if anyone broke the law.
It is also worth noting here that the Supreme Court (SC) has already shown restraint in granting the federal government's request to stop the long march.
COMMENTS
Comments are moderated and generally will be posted if they are on-topic and not abusive.
For more information, please see our Comments FAQ